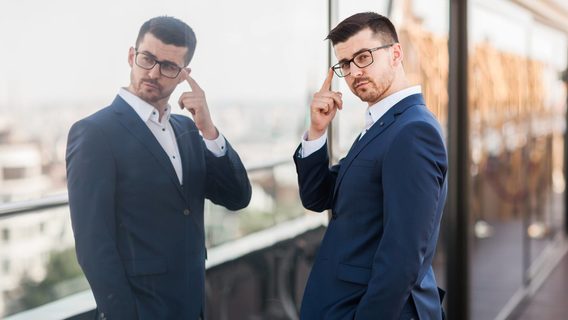 "No limits". Ukrainian investment Fund ready to invest up to $3 million Belarusians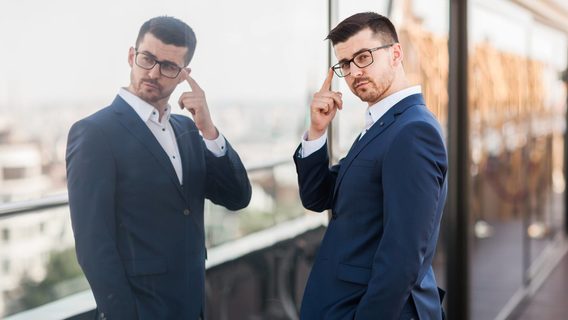 The investment Fund of Ukraine Adventures Lab during the year was invested in Ukrainian projects, and now decided to look for Belarus. Including because many of the founders of neighbouring countries in recent months moved to Kiev. Managing partner of the Fund Andrew Krivorchuk says dev.by which startups from Belarus may be of interest to investors.
Fund Adventures Lab a little over a year. Tell us how you created it.
To Adventures Lab I developed an investment Fund Chernovetskyi Investment Group (CIG). Leonid Chernovetsky — known Ukrainian businessman. For 5 years we have invested more than 10 million dollars in 15+ projects.
Over the years the CIG I had to work with 3 thousand projects, many conversations with founders and realized how close to me the entrepreneurial spirit. In the end, I traded a beautiful office on the top floor of a top business centre on the coworking and started their own startups.
In 2019, I met with Ruslan Timofeev from Everad Group. Ruslan is an expert in business related traffic. Coincidentally, at that moment we both thought about starting an institutional investor is not typical for Ukraine with a focus on traffic-driven projects. So we launched Adventures Lab in December 2019.
During the year the Fund made 6 investment. Perhaps the most famous of them — Reface. This startup we "went" at the stage of technology demos. When the guys still had no rhubarb, no apps, nothing. But it was a phenomenal team MVP (minimal viable product) and great vision.
— The Fund has specialization? What projects are you interested in?
— Adventures in the Lab we decided immediately: we will take only those projects where our expertise will be a major advantage. So we chose the traffic-driven-startups — product it company are either already generating large amounts of traffic, or will be able to achieve them with our help.
In this mode, the Foundation has worked year. Now reviewing investment strategy. There is a feeling that we are in it a bit crowded. Often see interesting startups, but since the focus is tied to the traffic-driven projects, they are not the priority.
In the end, we have expanded investment focus and will look to mobile apps, software development companies. Several projects are already on the pencil. Exactly we are not interested in the hardware (this is a complicated area with lots of risk that we don't understand), the blockchain and the projects associated with the government (the so-called B2G).
— Can you tell us more about the projects that are already in the portfolio?
One of them — Reface — I have already mentioned. The second project StreamHERO. This is a startup, which creates advertising network for streaming platforms. Invested in it in November 2020 — really liked the team and the founders. We are very interested in eSports, so slowly trying to approach her.
— How the Fund is ready to invest and on what rounds?
— Roughly speaking, the projects that interest us can be divided into three types: early stage, growth stage and late stage.
Early stage companies at an early stage of implementation but already earn from 5 thousand dollars a month. In such projects we are ready to invest up to 500 thousand dollars.
Growth stage — more Mature companies that have tested their business hypothesis and have a clear vision. Usually they need money for scaling, and active growth. We are willing to invest up to a million dollars.
Late stage — Mature companies that earn millions of dollars a year. In these stories we are willing to invest up to $ 3 million.
— There are already examples of the latter?
— Just now closing these transactions. Can't divulge any details.
For us this is a very interesting case. There will not be such a high multiplier on the rate of return on investments in projects at an earlier stage. But they bribe their predictability. This is a steadily growing business, and the investor clearly understands when and how it can be profitable to get out.
— You are targeting companies are already more or less sustainable? Raw start-UPS will not work?
— The percentage (again, very roughly) 20 percent of our interest in projects at an early stage. It's "venture, venture" — in this business, you don't realize that he shoots or not. But they must fit our criteria — 5 thousand dollars monthly revenue, the presence of MVP and understanding of basic business metrics.
60 percent of the portfolio of planned projects growth stage. This is our key focus. And 20 percent in stable Mature companies.
Why? We, as they say in the States, "hans-on-investors." Love to get involved in the work of the company and will not agree to act as a passive investor gives money and gets monthly reports. With all of our portfolio companies we meet weekly, discuss problems, achievements, where and how you can help. Each portfolio company we give perks for 700 thousand dollars. It services the global providers: Google, Microsoft Azure, AWS. We help close and issues with recruitment, using their own HR or finding the right employees for its business channels.
"We don't work with assholes"
— How does the interaction typical of the Fund and management of the portfolio company? There are times when investors are rather harshly interfere in the work of the founders.
— This is the most irrational approach! Moreover, I was discouraged would any of the founders from working with such investors. In such cases, the founder is an employee in your own business and loses control. I know such cases.
We are categorically against such approach. Including so try the businesses to take only a minority stake. The Foundation acts as a partner and founder to ask the right questions, constructively criticize, and to direct it to the correct thoughts. All.
— You have the site says: "We don't work with assholes". There were such cases?
— Weight.
We work with founders who are pleasant to deal with. Such people are interested to spend a day, lunch, talk on topics that are not directly associated with the business. General knowledge is also important.
If you force yourself to communicate with someone, why keep them going? Investment is not about money, investment is about the chemistry of the relationship. Investor and founder have to see each other as partners.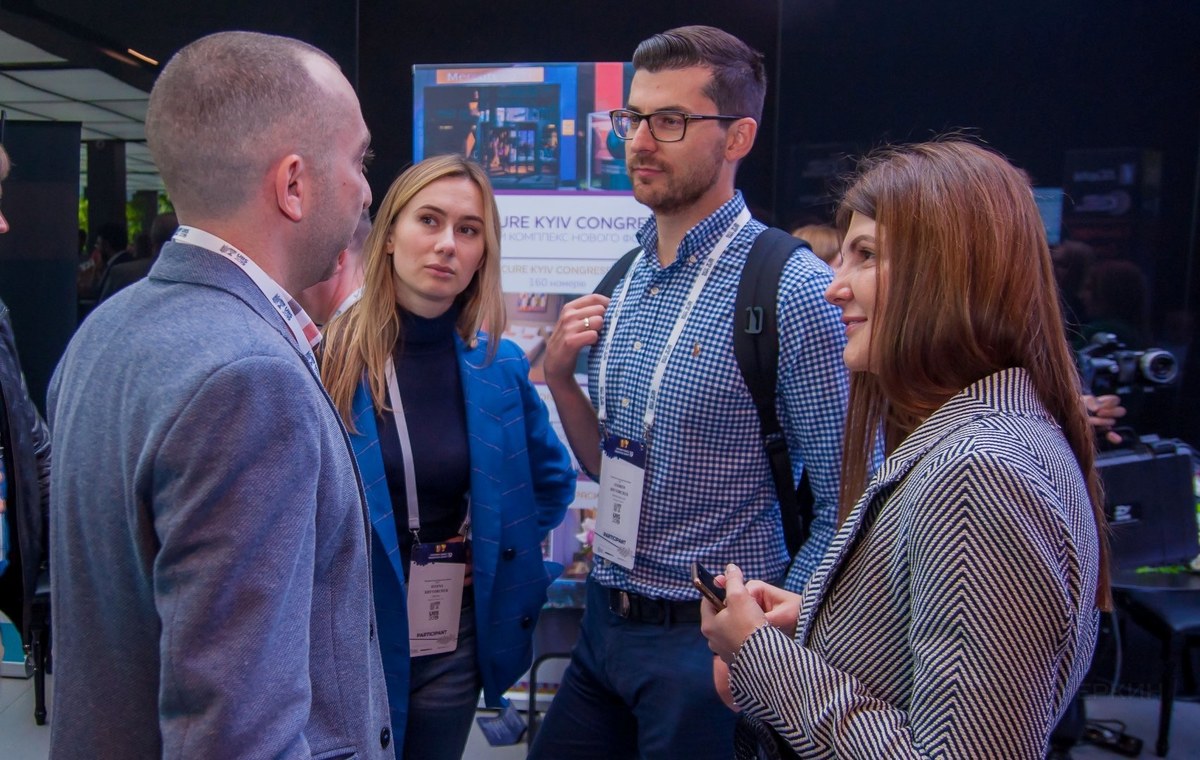 — Sometimes disappointments?
— Of course! There were times when you come from a very big investment in the company. Founder-all idolize. But in fact, it is the perfect asshole: does not delegate powers, breaks with him previously approved plans, not listening to the advice of both an investor and external experts. Full destructive behavior. After these stories I realized that during the due diligence necessary to spend more time in communion with founder. I'm trying to organize several stages of the negotiations, including informal, to see different faces of man and to appreciate his personal qualities.
"In Israel none of the founders of the business does not come to mind to structure your company anywhere in Cyprus"
— How the ecosystem of startups and investment developed in Ukraine?
— She has some peaks and valleys. Reminds me of 2011-2012. Then there all raged. It was a tremendous number of startups, accelerators, local and foreign investors.
2014 has been a very challenging ecosystem. When events began with Crimea, many of the founders went to Poland and other countries. After a year or two when the situation was stabilized, many of them returned. In 2018, the system began to develop actively.
Yes, the ecosystem we are not so developed as, for example, in new York or of the same "jammed" Silicon Valley — there is an incredible amount of startups.
We have a lot of good, but there are obvious weaknesses. For example, in Israel none of the founders of the business does not come to mind to structure your company anywhere in Cyprus. They do it in their country.
However, only a desperate founder today decide to structure its business in Ukraine. For a variety of reasons: fear of inspection bodies to not wanting to "Shine". Of course, it has the convenience and effectiveness of the ecosystem. But I think in the near future this problem will be solved.
— A lot of talk about the project Diia City. What is interesting it is for you as an investor?
— For us — not just yet. Except for one thing — the ability of the company to operate in Ukraine according to British law. When the businessman will understand that their interests, he could not defend in a local court with a controversial reputation, and the court of London, it will provide a fundamental impetus to the Ukrainian business. Everything else (to pay 5 or 7% of business tax) is the lyrics. As the Americans say, nice to have. Will? Fine. Will not? — Well, okay.
"It is surprising the number of Belarusian founders, whom I met in Kiev"
— While Adventures Lab worked only with Ukrainian companies?
— Strictly speaking, StreamHERO — half of the Latvian company. And so, Yes — while working only with the Ukrainian projects.
— Adventures Lab comes to Belarus. What it means: the opening of the office in Minsk or just interest in Belarusian projects?
— I don't know what will happen first: the Foundation will come to Belarus or Belarus will come to us. I was pleasantly shocked by the number of Belarusian founders, whom I met in Kiev recently.
— These people have moved to Kiev, or come to talk with investors?
They moved to Kiev, or are in the process of moving. A light head. With interesting businesses, both at launch and are already Mature. Recently, I spoke with more than a dozen founders of the Belarusian startups. And according to my information, there are more than 100 in Kiev.
— You are going to work with the Belarusians who have already moved to Ukraine? Or companies in Belarus too?
— We are actively looking to some start-UPS appear on your market, what deals are. We have a great relationship with partners from Kolos Ventures that share news on the market. In parallel, we meet with the Belarusian founders in Kiev. In Belarus to see the beginnings of a strong ecosystem. Apparently, universities are preparing people with the right mindset. And the number of successful it history in the country is considerable — it motivates people to create their own it businesses. And, of course, Belarusians are mentally close to us. All the same dynamics of negotiating with people from our region proved effective.
— Are you going to open an office in Minsk?
— It may well be. Do not rule out that we will first become active guests in your country, but in some point, open office.
— I think now is not the time for Belarus it. And if the startups ecosystem in Minsk started to develop in recent years, now it is destroyed — due to the political crisis in the country.
— She hardly ever destroyed completely. After all, the history of Ukraine and Belarus are very similar. What you are experiencing now, we first experienced in 2004 — a time when there was consciousness of the nation. But the business thing is pragmatic. He does not give in to emotions, and goes into the shadows. Disappeared from the radar, the business continues to live.
I think the Belarusian ecosystem for some time to disperse to the Islands of presence. Someone will hang out in Bali, someone will move to Kiev, and someone will be in Minsk and will not light up. But, at a time when businesses will feel that you can once again show the face of the world — he will do it.
— Belarusian projects, which the Fund has already been agreed?
We actively communicate with students from SplitMetrics, EduDo, VOCHI and others. I can't say that now are downright talks about investments, but our cool. I think, ultimately, they can develop into something more.
— There is a limit of projects from Belarus, for which you are willing to take?
— Oh, are you! I think that there are no limits there. Importantly, there were projects, close to us in spirit.
— As you are looking for interesting projects — in particular in Belarus?
— We have about a dozen different channels. We are actively looking for information Cruncbase, Angellist or LinkedIn. But the best channel is a referral network. Our partners around the world introduce us to cool people. Do not invent a Bicycle, but a referral program is the most effective channel for any investment company.
— Who are these partners? These are agents in the field of startups?
— It's just familiar, for example, lawyers. Legal company Minsk, SBH Law Offices — accompanies our transactions and conducts legal due diligence in the investment process. Sometimes they introduce us to interesting people. Someone lead the founders of projects in the portfolio.
— What percentage of projects eventually fail the test?
— During the year we reviewed 600+ projects and invested in 6.
We are not of those investors who invest blindly. It is important for us to understand the mechanics of business, to ask questions to the founder, to understand all of the negative and positive aspects of the case. Only after that we included in the project.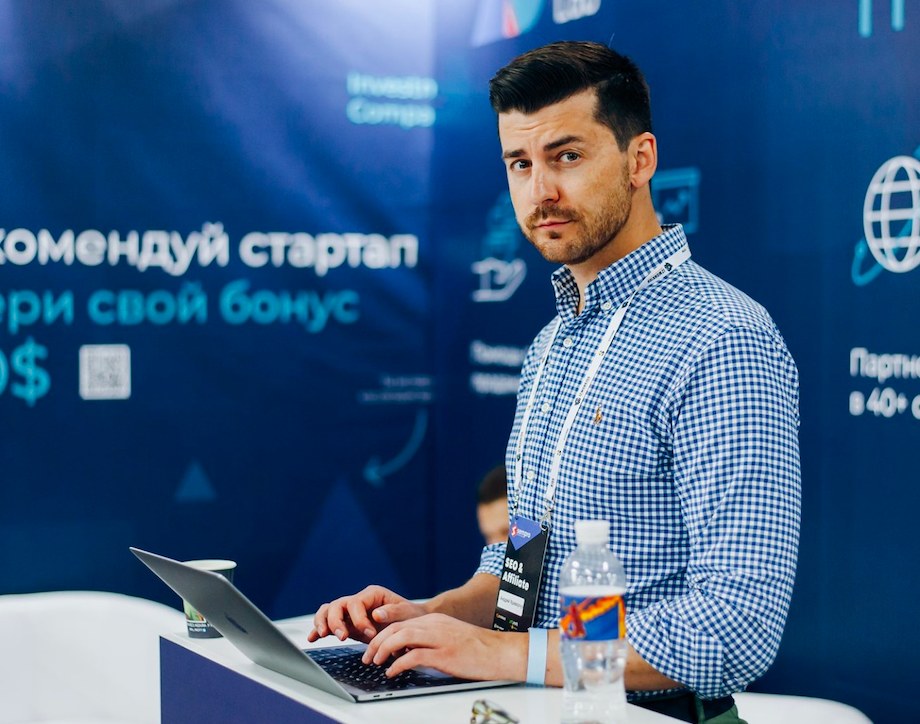 Photo sempro conference
— Let's say I am a founder of a startup. I think my business can be exciting Adventures Lab. How does the selection procedure?
— First, we ask you, as a founder, a lot of clarifying questions.
— Like what?
— What are the key business metrics (CAC, the number of paying customers, the average bill)? What is the business model? What are the criteria chosen markets? Sometimes these decisions can be emotional: "it seemed to us that Cambodia is the perfect market." The questions that will allow us to determine how the founder thinks and makes decisions. We are looking for founders who take a pragmatic, so-called data-driven, decisions.
After the founder answers these questions, we will conduct a series of meetings. Discuss in detail key issues, asking for more. Sign NDA to get detailed financial information on the project. Spend a lot of time discussing future strategy and plan development — "use of funds" to which the project plans to spend the funding.
If we see that all the fun develops, we prepare a preliminary contract with the key conditions of cooperation. After signing the contract begins the process of due diligence check of the company before investment. Usually it occurs in several verticals:
The legal part: where the company is registered, what contracts to sign and who furnished the intellectual property rights, employees, patents.
Business part: what are the key metrics of the business.
Marketing part: through what channels come in as they are held.
The technical part: how it is easily copied, and how many competitors will require time and effort to create such a copy. We need to understand what is "under the hood" of the business.
Financial part: our analysts do all the financial indicators of the company, look how is reporting what errors, etc.
And even if after inspection we don't make investdogovor, the founders always say thank you. Due diligence is a great way to look at your idea from and find errors, failures and missed opportunities. It so happens that in business, there is a powerful side — grab it and get the jackpot. But the founder is spinning in a rut like a hamster in a wheel and did not see this side. Our task is to find her and show.
Final. Top 3 the Belarusian startup right now.
PandaDoc know everything. Call them.
The Project SplitMetrics. With its founder-we met recently. Guys — handsome. The real specialists in their field.
And really like the young creators EduDo — the application for the formation of Millennials. Very creative approach. By the way, in the day when we talk, they go on ProductHunt.