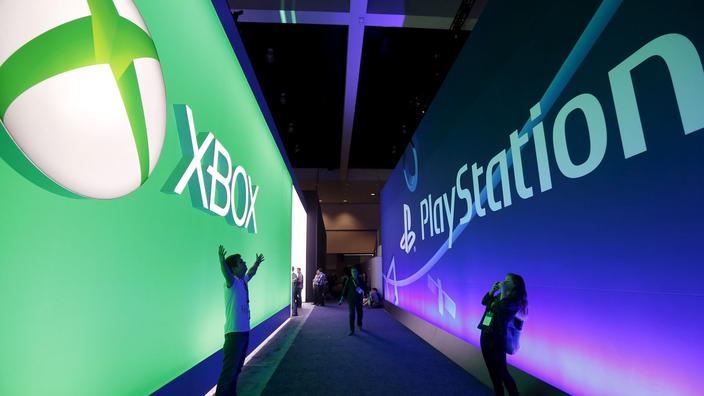 New game consoles in ambush
Sony has confirmed the upcoming launch of a more powerful version of its popular PlayStation 4.
Improved consoles and virtual reality will punctuate the E3 show in Los Angeles, a major annual event of the video game industry. The festivities will begin this Sunday, with the first major conferences of the editors, broadcast live on the Internet. Followed with enthusiasm by the players, they will also be scrutinized with attention by investors and the large distribution, which is preparing its order books for the end of the year.
Leader on this generation, Sony made official Friday the next release of a PlayStation 4 new generation. Internally dubbed "Neo", this improved version pulls up the technical performance of Sony's flagship console, which becomes compatible with 4K displays. In order not to hurt the 40 million PlayStation 4 buyers, Sony has banned development studios from creating games exclusive to the Neo.
Microsoft would also prepare an improved Xbox One
"The two models will coexist," the CEO of Sony Interactive Entertainment tells the Financial Times,