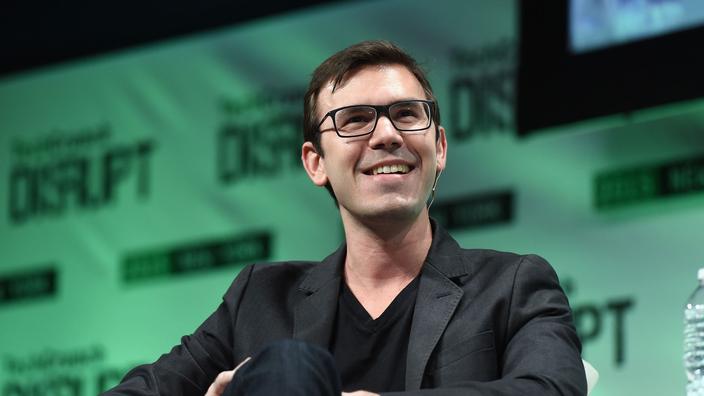 Nate Mitchell, co-creator of the "Oculus" virtual reality headset, is leaving Facebook
After seven years of working at Oculus, a virtual reality company acquired by Facebook in 2014, co-founder Nate Mitchell is leaving the company.
He was one of the last Oculus pioneers to work at Facebook. Nate Mitchell, co-founder of the virtual reality start-up bought by the social network in 2014, announced his departure on August 13, reports The American media The Information . Oculus was one of the first companies to market a headset with this technology that allows you to be immersed in a 3D world using glasses. The start-up has made a name for itself by marketing a device compatible with the world of video games, the Oculus Rift, in which Mark Zuckerberg once claimed to see "the future of human interactions".
Since 2018, Nate Mitchell has been the head of virtual reality products at Facebook. In particular, he oversaw the launch of the Oculus Rift until its commercialization in 2016. "After seven amazing years, I decided to leave Oculus/Facebook," Nate Mitchell wrote on the social network Reddit. "What will follow for me: take the time to travel, see my family, and recharge the batteries". He makes it clear that he will still be part of the virtual reality community, even if he will have a more modest role to play. Facebook co-founders Palmer Luckey and Brendan Iribe, who left Facebook in 2017 and 2018 respectively, made him one of the last known Oculus faces to work at Facebook.
Change of course
If Nate Mitchell has not detailed the reasons that prompted him to leave, several American media outlets mention how Facebook has evolved its strategy for virtual reality. The social network has gradually moved Oculus away from its original universe, that of experienced gamers, to make it evolve towards a more mainstream universe. Originally, the Oculus Rift was a headset for enthusiasts, able to spend 700 euros on the device. This one necessarily depended on a high-performance computer to work. Facebook has tried to simplify the device, to cope with the more accessible offer of the competition. For example, the "Samsung Gear VR" allows you to enjoy virtual reality for a pittance, by slipping a smartphone into a headset.
Facebook's vision came to fruition with the marketing in 2018 of the "Oculus Go", a 250-euro autonomous virtual reality mask that requires neither a computer nor a smartphone to work. The firm accelerated in 2019 with the "Oculus Quest", autonomous virtual reality glasses more powerful but also more expensive (about 500 euros). At the same time, Facebook has completely abandoned devices reserved for the most passionate gamers. The firm has reportedly canceled its "Rift 2", a headset dedicated to gamers and requiring a computer to operate. This abandonment would have precipitated the departure of Brendan Iribe in October 2018, according to the specialized media TechCrunch.
Even if this change of course displeases the founders of Oculus, Facebook's strategy seems to be paying off. According to a report by SuperData Research, Mark Zuckerberg's firm sold 550,000 "Go" masks in the last quarter of 2018, as well as 160,000 copies of the Oculus Rift over the same period. Over this period of time, the firm has stood up to the leader in virtual reality, Playstation, which sold 700,000 "PS VR" in the same quarter. But Playstation remains far ahead. According to figures relayed by the website Statista, 3.7 million "PS VR" have found takers between 2017 and 2018, while Oculus has sold only 1.6 million products over these two years.