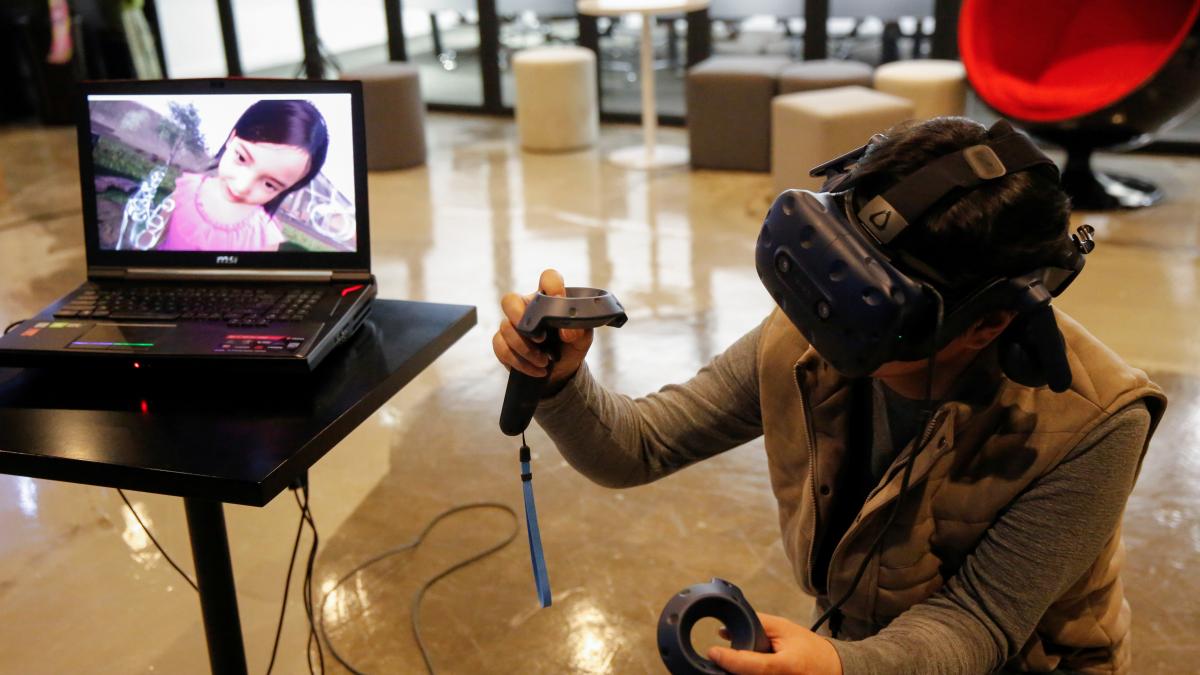 Mother reunites dead daughter in Virtual Reality
Published on 14.02.2020
A South Korean TV channel has "reunited" a mother with her dead daughter via virtual reality (VR). A nine-minute excerpt from the touching documentary "I Met You" became an Internet hit – and sparked a fierce debate. While many users expressed their sympathy for the mother and supported the concept of the broadcast, others accused the creators of exploiting the suffering of the family.
Na Yeon died of leukemia in 2016 at the age of six. She now reappears as a virtual character. "Mom, where have you been?", she asks her mother. "I missed you so much – did you miss me too?"
Her mother replies, "I missed you, Na Yeon," and tearfully stretches out her hands to stroke her daughter's hair. But instead of touching her daughter, Jang Ji Sung is standing in front of a green studio screen with a VR headset on her head and touch-intensive gloves.
At this point you will find content from YouTube
In order to interact with or display content from YouTube and other social networks, we need your consent.
Activate social networks
The footage of the mother and her virtual daughter was watched and discussed on Youtube more than 13 million times within a week. According to the creators, it took eight months to create Na Yeon virtually.