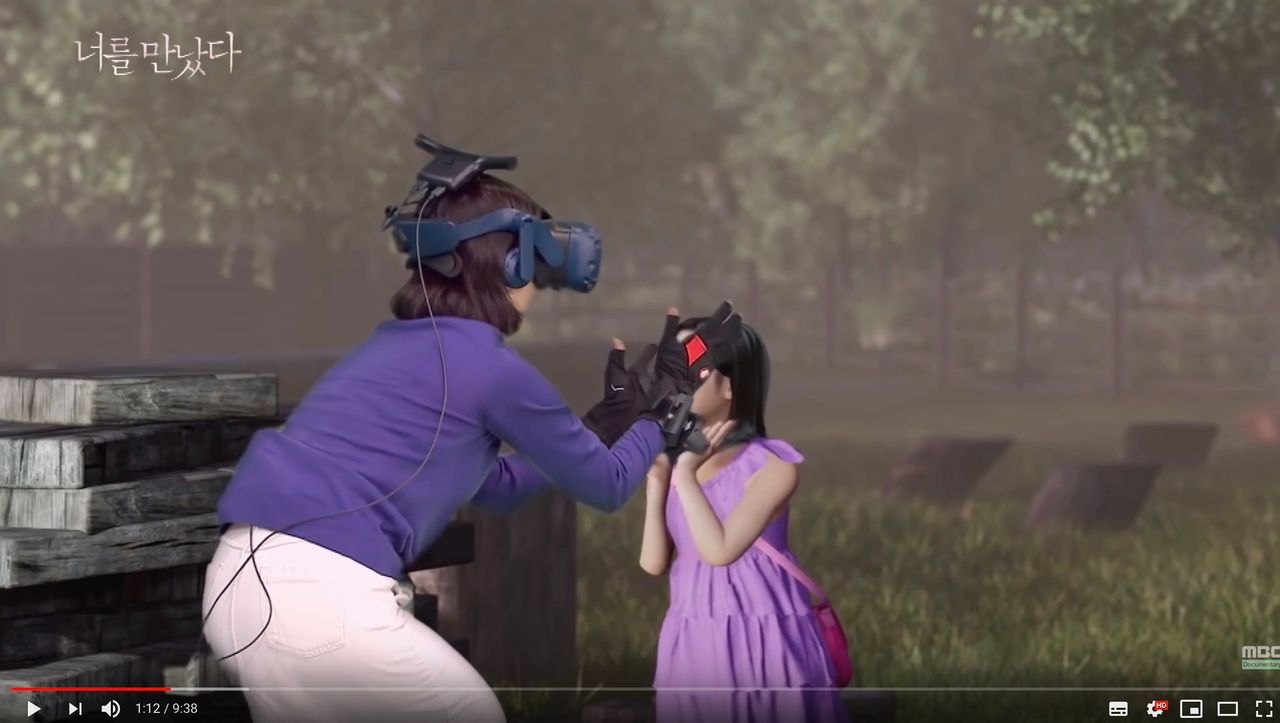 Mother met with dead daughter in virtual reality
A South Korean TV channel has been simulated for a mother of her deceased daughter in virtual reality (VR). The nine-minute excerpt from the documentary "I met You" has now become an Internet Hit, and has provoked a fierce debate. While many users expressed their compassion for the mother and the concept of the programme, supported, threw the other to the creators, the suffering of the family and exploit them.
The daughter named Na Yeon had died a few years ago at the age of seven years, to leukemia. As a virtual character, she shows up now and again. "Mom, where have You been?", she asks her mother. "I've missed You so much – do You like me?"
Her mother replies, "I've missed You, Na Yeon" and stretches out in tears, her hands, to stroke her daughter's hair. Jang Ji-Sung is with a VR Headset on your head and touch-intensive gloves in front of a green Studio canvas. The mother herself had wanted the action to be able to once again say goodbye to your daughter: you wanted to you can say that she loves you and that she will never forget.
The shots of Jang Ji-Sung and their virtual daughter has been viewed on YouTube within a week, more than 13 million Times. To create Na Yeon virtual, needed the makers according to its own figures of eight months.