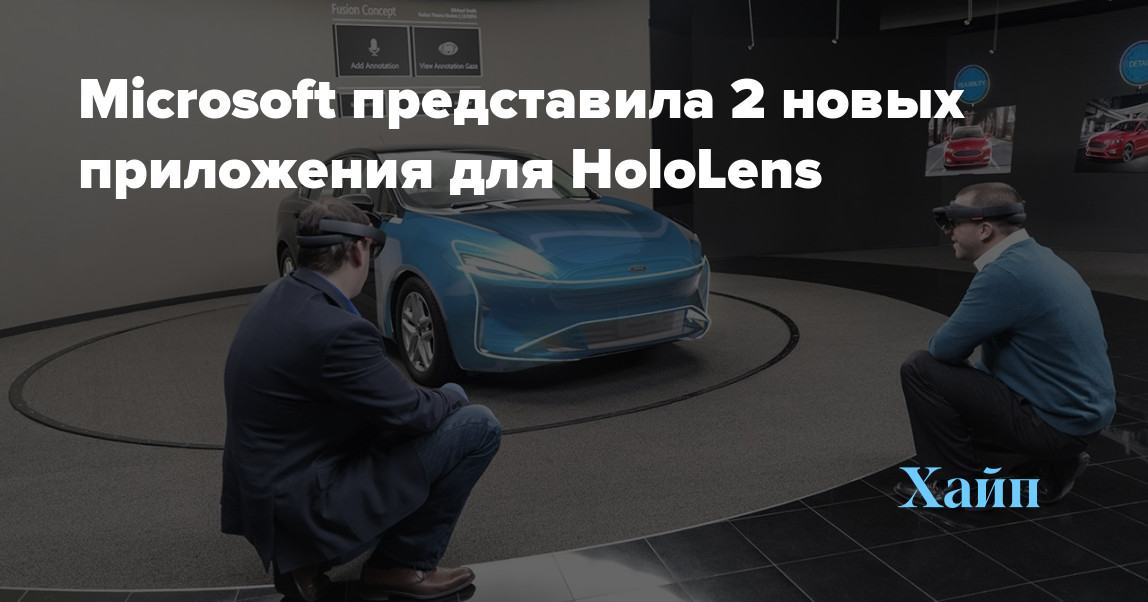 Microsoft has introduced 2 new applications for HoloLens

©TechCrunch
Yesterday, on the first day of Microsoft Build 2018, mixed and virtual reality "stayed away" from discussions, but the corporation still introduced two new applications for its HoloLens glasses. They will be available to users on May 22.
One of these products, Microsoft's Remote Assist, is a long-awaited implementation that opens up new opportunities. So, with this tool, in addition to the user, one more person will be able to observe the visual effects. If there are malfunctions and malfunctions, this solution will allow you to involve another specialist for their quick diagnosis and elimination.
This task was one of the key problems faced by numerous companies in the corporate augmented reality space. Nevertheless, Remote Assist is still more rudimentary than the products of other startups, such as Scope AR, which allow integrating CAD program files.
The advantage of Microsoft's offer is, of course, its deep integration into the ecosystem. Remote Assist is closely connected with Teams, so it will be easy to find the right person who can solve this or that issue. Microsoft also boasts high levels of personal data security thanks to Azure Active Directory accounts and management via mobile devices.
Microsoft also announced an application called Layout, which allows HoloLens users to position 3D objects in rooms based on a previously built geometric model of space. There are many other design tools that perform similar actions, but this product has a number of advantages.
The Microsoft review suggests that Layout is focused more on business than on individual users. The corporation is already working with Adobe, Trimble and other companies to release HoloLens applications for designers and engineers. The software product is supported by both HoloLens and VR headsets from other manufacturers.
Based on the materials of TechCrunch