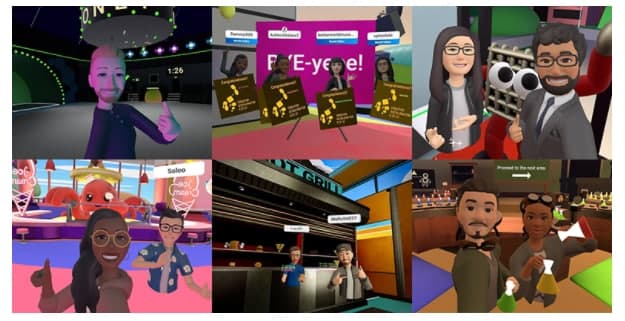 Meta opens a restaurant in Horizon Worlds
Earlier, Meta posted a mysterious video on YouTube that talks about Questy's, an old-school arcade restaurant that will be the setting for an upcoming TV commercial that will air on Sunday, February 13, during the Super Bowl.
At the center of the 60-second commercial will be a group of separated friends who are reunited using Quest 2 and Horizon Worlds, Meta's own social VR platform. An interesting twist is that the video does not feature people, but animatronics. We can only assume that the commercial will end with the reunion of our mechanical heroes on the stage of Questy's.
But the most interesting thing is not even that. According to Meta, you will also have the opportunity to visit Questy's in VR. In an official release, Dave Kaufman and Chelsea Susin Kantor from Meta's marketing team announced that the company has created a virtual replica of a vintage arcade restaurant in Horizon Worlds, which will be available to all Quest 2 users.
As for what this digital catering establishment will consist of, well, that remains to be seen. Nevertheless, there is every chance to expect the appearance of an animatronic group of Meta's friends.
I would also like to see additional interactivity with the environment itself, for example, slot machines. Horizon Worlds offers a wide range of creator tools that, in the right hands, can be used to create complex games, environments and interactions. We hope that Questy's will serve as a symbol of what is possible in Meta's ever-growing VR metaverse.