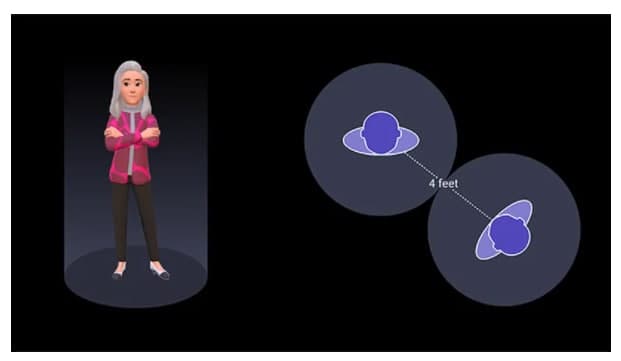 Meta Adds New Security Feature to Horizon Worlds & Venues
Personal Boundary Function does not allow other avatars to invade your personal space.
Anyone familiar with online games will tell you that the virtual world can be a cruel and unforgiving place. Anonymity on the web has given free rein to a new generation of trolls who want to spoil the holiday for others, and immersive technologies, with all their advantages, have only added fuel to the fire.
As Meta continues to expand its metaverse, the company aims to nip this problem in the bud before it escalates into a bigger problem. This is where Personal Boundary comes to the rescue.
Personal Border is a new feature that prevents users from invading each other's personal space. Activated by default, Personal Boundary will not allow other Horizon Worlds and Horizon Venues users to get closer than 4 feet to your avatar. You can still hug and punch other players, if this feature is activated, you will just need to fully extend your arms over the border. This feature can be disabled manually in the settings.
"Virtual reality can and should be for everyone. And we are constantly working to improve people's VR experience, collecting community feedback to use in our work, continuing iterations and improvements," Vivek Sharma, president of Vive Horizon, said in the company's official blog.
"We believe that Personal Boundary is a powerful example of how VR can help people interact comfortably. This is an important step, but there is still a lot of work ahead. We will continue to test and explore new ways to help people feel comfortable in VR."