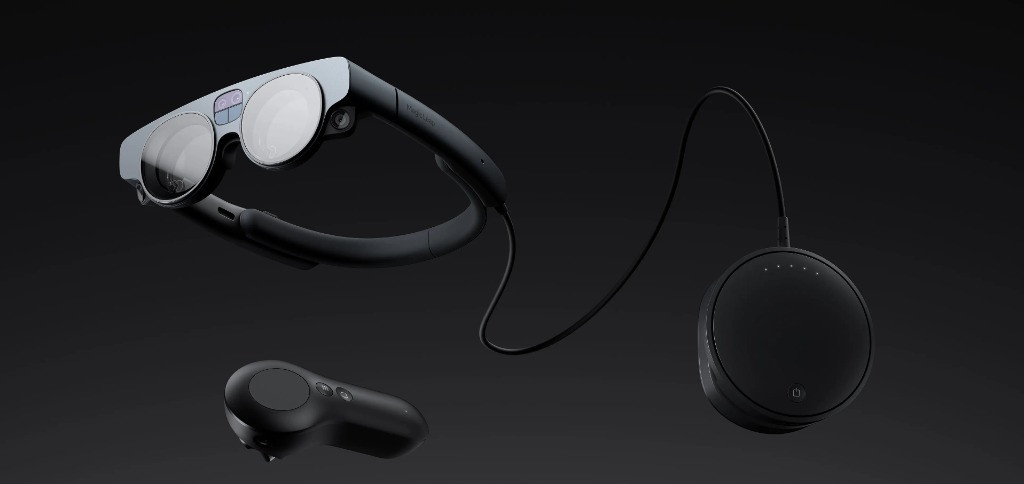 Magic Leap 2 on sale September 30 from $3,299
The second generation of AR Magic Leap 2 glasses will go on sale on September 30 in some countries, and Spain is one of them. There will be three editions, the basic one with a price of $3,299, the Developer Pro by 4.099 dollars and the Enterprise whose price amounts is of $4,999.
Magic Leap 2 Base it is aimed at professionals and developers. This edition allows its use in complete commercial areas and in production environments. The device has a starting price of $3,299 and it includes a one-year limited warranty.
Magic Leap 2 Developer Pro provides access to developer tools, sample projects, enterprise-grade features, and monthly pre-releases for development and testing purposes. It is recommended for internal use in application development and testing only. This edition cannot be used for commercial purposes or in production environments. Its price is from $4,099 and it includes a one-year limited warranty.
Magic Leap 2 Enterprise it is aimed at environments that require flexible, large-scale IT deployments and has full business functions. This level includes customizable quarterly software releases. It allows its use in fully commercial deployments and in production environments. It comes with 2 years of access to enterprise features and updates and will be priced at $4,999 and includes a 2-year limited warranty.
Specification:
FOV: 70º.
Resolution: 1.440 x 1.760.
Refresh rate: 120 Hz.
Brightness: from 20 to 2,000 nits.
Weight: 260 g.
12.6 MP camera with autofocus and RGB.
4 cameras for eye tracking, and 3 for 6dof positioning of the viewfinder.
Integrated audio.
Battery that lasts 3.5 hours of continuous use.
The device has a diagonal FOV of 70º, a dynamic lighting dimming system so that it works more effectively in environments with a lot of light, providing greater image solidity. Its optical advances with respect to the first model have now made the texts more readable, and the colors of the virtual objects more faithful and solid, with a range of almost 17 million. It operates at 120 Hz and offers a resolution of 2.5 million pixels per eye.
It can record 4K videos at 30 fps or at 60 fps if we lower the resolution to 1,920 x 1,080. Its storage capacity is 256 GB. Its CPU and GPU are from AMD. AMD CPU 7 nm Quad-core Zen2 X86 core (8 threads) and AMD GPU GFX10.2: 1SE 1SA 4 WGP (8 CUs) 2RB+. Magic Leap 2 it has accelerometers, gyroscopes, altimeters and magnetometers. It supports OpenGL and Vulkan (OpenXR and WebXR in the second half of this year). Its controls have integrated cameras for 6dof positioning.
At the moment it is not possible to make a pre-purchase, but you can contact the sales department through their website. The countries where it will be available from September 30 are the United States, Canada, the United Kingdom, Germany, France, Spain, Italy and Saudi Arabia.