Lenovo has announced a VR headset 3DoF for the market of educational services
Lenovo has announced a VR headset 3DoF for the market of educational services
The headset, called VR Classroom 2, reminiscent of the Oculus Go from Facebook, but with big panels at the back. It probably balances the weight of the VR glasses for a more comfortable experience.
Go and like Oculus Oculus Quest, this is a standalone headset. This means that the data processing is performed on the set, so no PC required.
Features
The headset is not visible to the camera and the system positional tracking is not specified, so it is likely 3DoF headset, such as Oculus Go. This means that it probably only tracks the rotation of your head, and not the position . This means that the world feels bound to your head when you bend forward, backward or to the side.
The headset uses the Snapdragon chipset 835, is the same as in the Oculus Quest.
The resolution is 1920 × 2160 on the eye, this means that the headset uses a 4K panel. It should provide image quality comparable to HP Reverb, which should allow you to read even small text and this is an important feature for educational applications. The refresh rate is 75 Hz, slightly higher than Go to 72 Hz.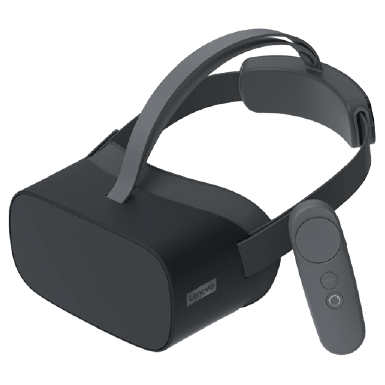 Unlike Go or Quest, Lenovo headset supports microSD cards for memory expansion. 64 GB of internal memory is provided.
Built-in sound means that students do not need to connect the earphones and the battery capacity of 4200 mAh will allow you to work even longer than the individual products Facebook.
The price is not indicated and there is no indication that Lenovo offers its product outside of the market of educational services.
Fourth VR headset Lenovo
This is not the first VR headset Lenovo or even her first standalone headset. In 2018, the company signed a partnership agreement with Google to release Solo Mirage, which was launched in the same week that Oculus and Go. The headset had positional tracking, but the controller (and Go) was only 3DoF, acting as a laser pointer.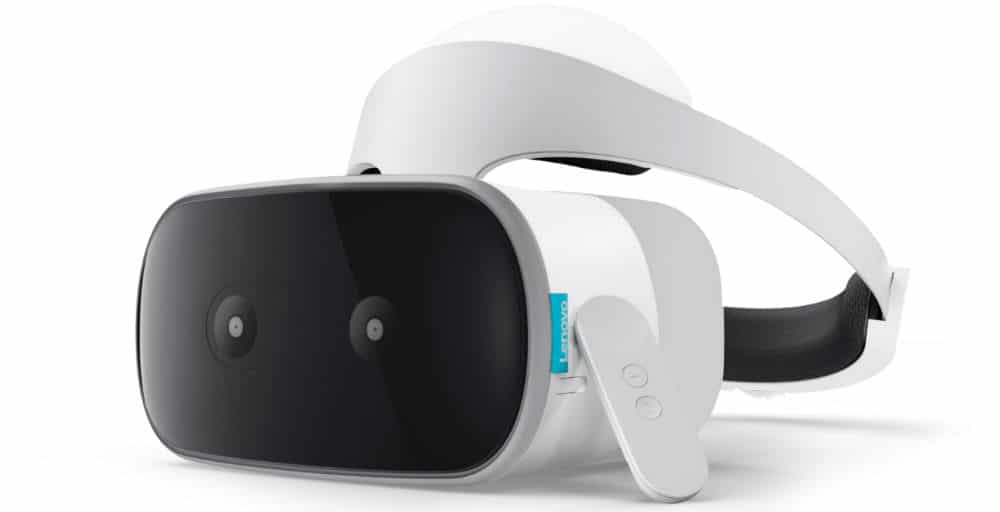 The General view was that Mirage Solo had a lot of sales on the market. This is probably due to the fact that it was twice as expensive as the Oculus Go, while not providing a tracked 6DoF controllers, or any of the major ports of the PC versions of VR.
For PC VR in 2017, Lenovo has released a budget headset, based on the reference design Windows MR that interacts with the platform.
Source