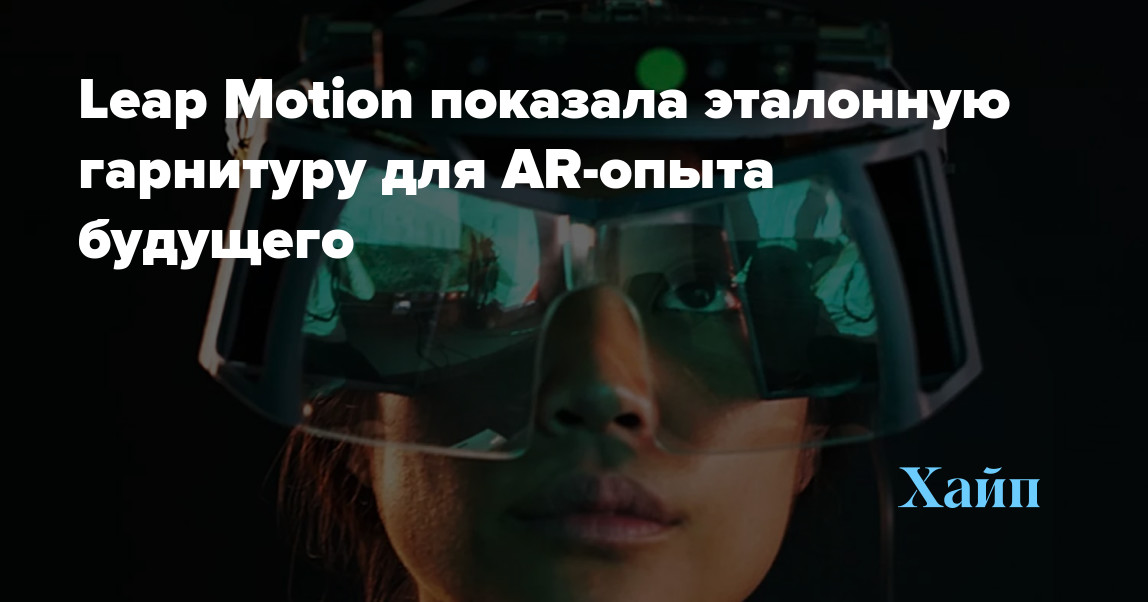 Leap Motion has revealed a reference headset for the AR experience of the future
Leap Motion has occupied an uncertain place among competitors for quite a long time. The startup raised more than $ 100 million for its idea to develop computer vision, which was characterized by capturing and reproducing movements in real time. And this is commendable. The demo videos were very convincing, but after 8 years, Leap Motion still considers itself a bit of a "demo project".
Today, the startup seems to be striving to gain an even stronger foothold in the AR/VR space thanks to the announcement of a new augmented reality headset, which, most likely, will not even get into production. The North Star project is just a prototype of a reference design (the company's schemes are publicly available) and, despite the fact that a person in such a headset looks like a giant beetle, the device still seems very promising.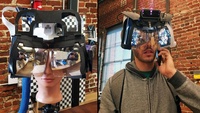 The earlier prototype of Project North Star was aimed at embodying the best specifications, but was not very concerned with the form factor
Representatives of the company said that a relatively inexpensive headset can go on sale at a price of less than $ 100. Such a democratic cost in comparison with other AR headsets is due to the simplicity of the built-in high-quality optics. However, the form factor of the gadget can not be called elegant – it is comparable in weight and dimensions with most of today's popular VR-helmets.
The device is equipped with two LCD displays with a resolution of 1600×1440 pixels and a frequency of 120 Hz, the viewing angle is 100 degrees. Of course, the headset includes special hand tracking sensors.
Leap Motion has provided third-party companies with a so-called "basic scenario", based on which other developers will create their creations. A headset with an extensive field of view, integrated sensors and hand tracking technologies are the basis for any other similar developments.
We hope that our sample will inspire the creation of a new generation of experimental AR systems. According to the idea, they should move all the arguments from what an AR headset should look like to what a real AR experience should be, " said David Holtz, technical director of Leap Motion, in a blog post.
Recently, the company has released a lot of interesting videos that emphasize the work on adapting hand tracking technology for augmented reality. And what was shown looked very convincing.
Leap Motion is a startup that deserves respect for its focus on work and unwavering views, even though it is still far from the ideal AR device that everyone is so eager to create. However, the company has introduced an SDK created for future AR headsets, which are just around the corner. Obviously, the startup's new device looks better than many existing samples, but it will take several more years before the AR market reaches any semblance of maturity.