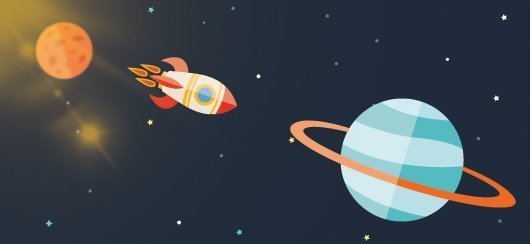 IT relocation packages
Working in branches of international corporations involves the possibility of frequent trips and even work abroad. You will learn about the advantages and disadvantages, as well as about companies that use relocation packages, in this article.
According to research, men are more open to relocation, as many as 79% of respondents would seriously consider such a change in their professional lives. In contrast, 65% of women reported a willingness to change their place of residence due to work. The main factor in their decision would be the amount of earnings, and immediately after that the possibility of promotion,
What is relocation?
It is a solution used by many companies with subsidiaries scattered around the world. This is sending the employee to a place other than the one where he lives permanently. Usually relocation concerns temporary work on a given project, which is carried out, for example, in Germany or when a new facility of the enterprise is opened, in which there is a shortage of experienced specialists, experts. It is a challenge for companies, because they usually bear the cost of organizing the "move", and for the employees themselves, who have to prepare for big changes.
Duration of relocation
The relocation period can last up to several months, a year or more. With the longer option, the employee usually has the opportunity to take his family with him, in this case, most companies help him find a suitable apartment, and even a school for children or work for a partner.
Directions of relocation in Poland
According to the study by Antal International "activities of specialists and managers in the labor market" the most attractive cities in Poland, in terms of moving and due to work, for the respondents were: Wroclaw (49%), Warsaw (42%), Gdańsk (41%). The respondents also singled out Krakow and Poznań.
Relocation abroad
If your employer wants to send you to work in another EU country, you can do so for a maximum of 2 years.
Therefore, you may (periodically) exercise the following rights m.in.:
You don't need a work permit.
ZUS contributions will be paid in the country of origin
Before the employee goes abroad
A professionally conducted relocation should include:
Agreement
Medical care-providing yourself with medical care involves buying a package of medical services or insurance.
Social insurance-the contract should take into account the question of which country the employee should be subject to social insurance.
Clarified the issue of taxes
First of all, you must be employed under the same conditions as employees in the country to which you are posted.:
The salary may not be less than the local minimum wage
Working hours must be standardized (you can not work longer than a set number of hours)
You are entitled to paid leave
Adaptation to the conditions of employment of pregnant women
Advantages of relocation
Opportunity for personal and career development
Many interesting challenges
Learning a different work culture
Ability to develop language skills
Getting to know people in the IT industry in a new environment
Break from routine
Often higher salary
Disadvantages of relocation
Leaving permanent residence
Reorganization of everyday, family life
Possible problems with finding oneself in a new cultural environment
Stress associated with high responsibility
Relocation training
Some companies employ relocation specialists to mitigate the effects of a change of residence. They usually deal with foreign workers in order to reduce the cultural shock experienced, help them to move around the "foreign" city and try to prevent family crises that may occur during the relocation process. Such trainers help to speed up the adaptation to a new place of residence for both employees and their families.
Relocation training consists of three stages:
Familiarising the employee with the country of residence
Implementation of pending tasks related to taking up a new position
Preparing an employee for a move abroad (not only organizing the trip, but also dealing with the emotions associated with the move)
In addition to relocation courses, repatriation training is provided to prepare those employed to return to their home country.
Examples of IT companies offering relocation packages
Kainos
The company employs in tricity, and is looking for employees from all over Poland. It has prepared a well-organised relocation package that supports the employee both financially and logistically. Kainos knows that relocation is fraught with additional stress, so it tries to support its employees so that they focus on the positive aspects of relocation.
Capgemini
The company has created a program-relocation action. This is a bonus paid to the employee one-time in the amount of 10 thousand.zł. The money is supposed to cover the move to Wrocław or Poznan. To receive an additional benefit, you must meet certain conditions. The action lasts until December 31, 2016.
SoftServe
The company has prepared a special program for IT professionals, in which they help them m.in. during the move. In addition, software house has many clients from abroad, with whom they work on-site – hence the trips to the United States or to various places in Europe. Soft Serve m.in.: reimburses the cost of a visa (even for family members), insurance policy, costs for renting an apartment and car, finances the cost of buying tickets to the client and back. If an employee has been working abroad for more than one year, he / she may return to his / her country once at the company's expense.
In addition, relocation packages are offered by companies such as Ericpol ‒ for people outside of Lodz and Krakow, as well as Atos.
Do your companies use relocation packages? What do they look like?