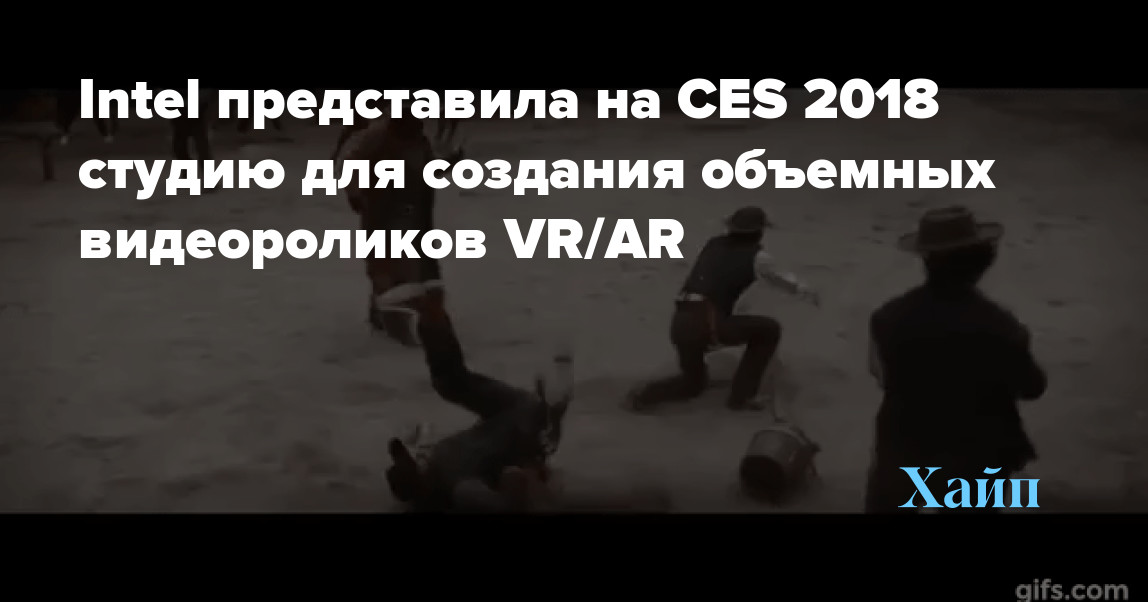 Intel presented a studio for creating three-dimensional VR/AR videos at CES 2018
Intel wants to help Hollywood embrace the next generation of immersive media. The chip manufacturer officially announced at the Consumer Electronics Show (CES) 2018 the opening of a studio in Los Angeles dedicated to the production of virtual reality( VR), augmented reality (AR) and other types of cutting-edge content.
The facility, called Intel Studios, is the world's largest stage for three-dimensional video capture. In the center of it is a dome with an area of more than 3 thousand square meters, designed to capture actors and objects in 3D and producing high-quality holographic content for VR and AR.
We have created a new modern production studio for media immersion, " says Diego Priluski, director of Intel Studios. – The design and construction took about 18 months. It was a very long process of research and development.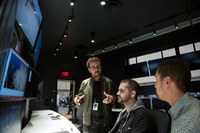 Intel Studios director Diego Priluski with colleagues in the studio's control rooms (photo: INTEL CORPORATION)
In addition to the actual stage, the construction of the studio also included the creation of a complete production facility capable of processing all the raw video captured by the studio's numerous cameras. The received data passes through more than 8 kilometers of fiber cables and is processed by the entire army of Intel-based servers, at a speed of 6 terabytes per minute.
Intel CEO Brian Krzanich officially introduced Intel Studios during the keynote address at CES on Monday evening, showing the following video:
Intel has been working on virtual reality technology for some time. In 2016, the company acquired the Israeli startup Replay Technologies. Since then, Intel has been capturing sports events, including selecting NBA, NFL and PGA Tour games with 3D cameras and broadcasting them to VR headsets.
With Intel Studios, the company wants to take the next step and work with advertising agencies, content script producers and producers of live events, ranging from sports to music. One of the first partners announced right at the exhibition was the Paramount film company.
One of the voluminous videos shot and released at Intel Studios.
Prior to working at Replay Technologies, Priluski did visual effects for films such as" Gravity"," War Horse "and"Prince of Persia: The Sands of Time". From this point of view, he is particularly concerned about what technology can bring to the content of the script.
We are looking for all the creators and directors, " says Priluski.