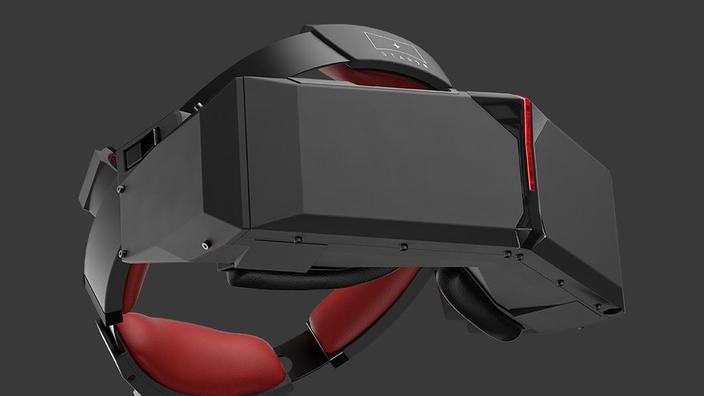 "I tried a virtual reality headset... without feeling nauseous"
StarVR has found the parade for VR no longer rhymes with "seasick", while many virtual reality headsets make their users nauseous.
There are no official statistics, but many feedback states that virtual reality gives seasickness. Being part of this category than the population, it was only with great reluctance that I put on the VR headset from StarVR, convinced that this experience would make me sick. Armed with all my courage and a handgun, here I am on the deck of a virtual boat shooting at enemies of undetermined origin.
The image is perfectly sharp, fluid, thanks to a definition of 5120X1140 pixels. So there is no "mosquito net" effect on the screen, these small dots that usually detract from the experience. Above all, no nausea, even after several minutes of use. I move around the room (on the deck of the boat), I look ahead and behind me, and… Nothing. Just the picture, without the pitching. I finally express my astonishment. "It's normal, the screen of our headset is 210 degrees, which allows you to have a peripheral version," explains Damien Mauric, Vice president Business Development StarVR. When looking to the sides, the eye moves faster than the head. With most other VR headsets, you have to move your head to truly have vision on the sides.
At the moment, StarVR, a joint venture between Sweden's Starbreeze and Acer, targets only professionals: cinemas, video game rooms… Small satisfaction tricolor, the technology is partly "made in France": StarVR was a French start-up bought by Starbreeze. The developers remained based in Paris and Toulouse.