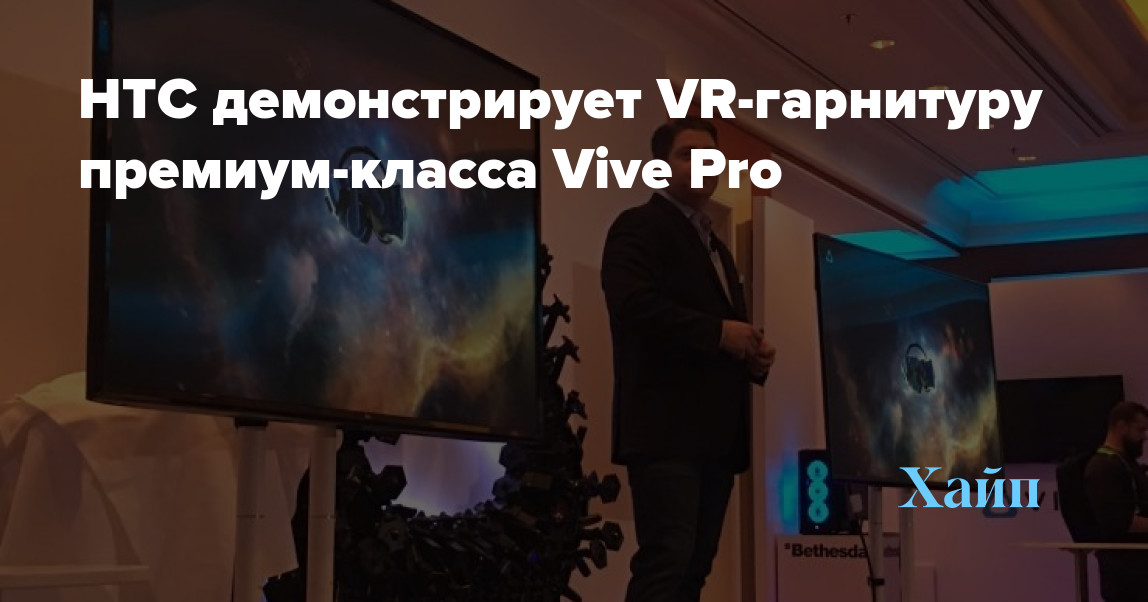 HTC showcases Vive Pro premium VR headset
Photo: TechCrunchHTC is eyeing the high-end niche, aiming to excel in the early VR market.
At this year's Consumer Electronics Show, the company unveiled the Vive Pro. The updated PC-based VR headset adds a higher-resolution display, integrated audio and an updated tracking system.
The headset has a 2880 × 1600 display (previously 2160 × 1200), which will display the same resolution for both eyes. The pixel density has been increased by 74% over the regular Vive (now 615 ppi). This puts the Vive Pro on par with Samsung's Odyssey headset display, while the Oculus Rift remains the top model.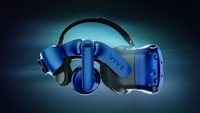 Photo: TechСrunch
The company also demonstrated a wireless adapter that will allow users to stream content over Intel's WiGig wireless technology. This would make the headset really unobtrusive.
The helmet will have built-in headphones and dual microphones. HTC is currently selling an add-on that connects headphones to the current generation Vive. The Vive Pro will use Valve's updated SteamVR 2.0 tracking system, which allows for more accurate tracking.
The Vive Pro takes premium VR to the next level, says HTC COO Dan O'Brien. "But the company will continue to popularize and market the standard Vive headset.
No details were given about the price, and the headset itself will appear in this quarter.
The Taiwanese company's competition with larger players is complicated by the fact that the latter do not need to focus on equipment margins as they create VR products that sell their platform. Facebook's aggressive price cuts for Oculus have pushed HTC into a dire situation where it has to present its comparable headset as a "luxury" alternative to the Rift.
The Vive Pro has received a number of changes that at least differentiate the company's offering from those of its competitors. Whether that will be enough to compete with Facebook and Microsoft depends largely on how aggressive HTC's pricing is.