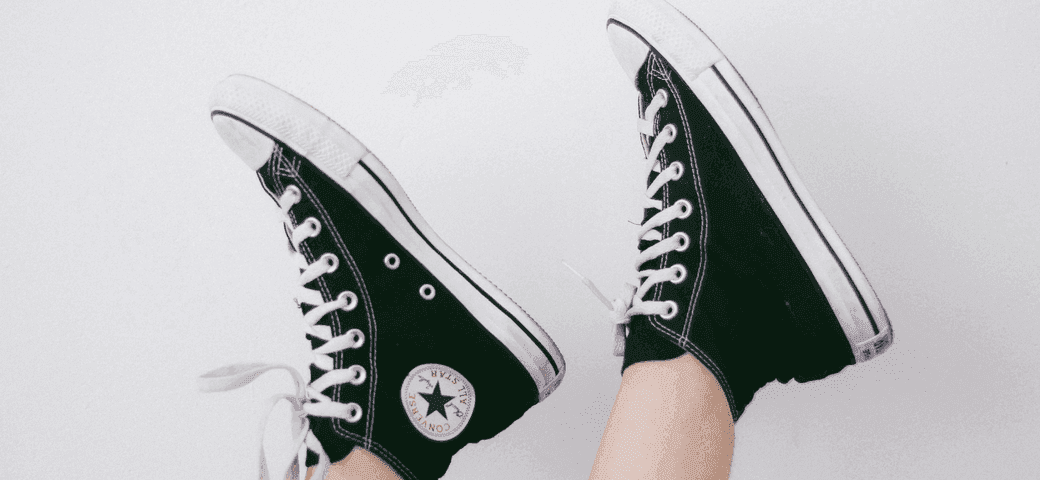 HR and programmers. Waving your eyelashes is not enough.
In today's article about hrr and programmers. I think the topic is worth discussing, because it is not just HR, it is very different from that in other industries, or at least in my opinion it should be different. I write about it because I feel the need to share:).  I founded and developed my own company, I also have a full-time experience in this field, it allows me to draw conclusions about the work of a HR specialist in it.
There are several features that distinguish effective HR departments in the IT industry:
keeping up to date with the latest technology,

interest in the IT world, trends,

events,

blogs,

influential persons,

automation of HR processes and simultaneous matching of solutions

and constant monitoring of competition.
Are you sweating yet? This is not what distinguishes the IT industry, but really a "must have". In order to exist at all in the era of the internet and ubiquitous code, HR-Owers must meet these criteria, among other things.
Cool HR?
Okay, what do you do to be that cool HR guy who has a great rapport with employees, candidates and who understands them by responding to current needs?
I began to wonder why so many mistakes and mishaps in the recruitment industry and HR in general. This is due to such a loud recent shortage of specialists in the market and, consequently, the rapid growth of HR departments. Beginners making natural mistakes at the beginning and hiring people who were simply not attracted to this industry or no one infected them with this passion.
So let's find out what you need to know and know for a good start, and to keep up with it trends in the Department of donuts and solitaire.
1. Learn about what your employees do
You probably don't feel surprised by this point. Here, nothing changes in relation to other industries-you need to know very well what the team does on a daily basis. If HR does not do this, it is a sign of ignorance.
How can you do this:
go to a well-known search engine and read about the keywords: programming language, backend and frontend, framework-this is enough for a good start. Be sure to learn to name and distinguish all these things. An infographic to help you navigate among programming languages can be found here.
try the programming language in practice. I think that many programmers will be happy to show you a sample of their favorite programming language. You can also take easily accessible courses on the internet: Codecademy CodeSchool (there are several free courses).

Read a few articles about the point of view of other recruiters who advise how a total layman can understand the world of technology, start discussions on the HR forum or ask friends.
2. Go to the IT event
There you will meet people who are usually open, who came for the same purpose, to get to know others. You're not in the business? No problem, they weren't either! To find a common language, you can start with the fact that you recently started a well-known Ruby or Python course 🙂
Secondly, you listen to the terminology during the lectures. Can you remember a complicated name and use it in an interview with a candidate? Point for you!
3. 9 out of 10 recruiters saw an ad for a weekend coding course
I'm notoriously swamped with offers to take coding courses. I will not use it, because I can not afford, and the desire to go to the other side of the barricade has already (probably) passed me… However, there are several free workshops that you can go to out of pure curiosity:
A lot of Gentlemen also appear at the above events, please do not worry!
4. Don't you have any passions? Find her now!
Programmers do really different things after work. From my observations and subjective Summary, a statistical programmer I know:
He plays music-sings, plays, listens to music in various forms. Programmers, from what I've noticed, love to surround themselves with sounds.

He does sports-he rides a bicycle, goes to the gym, runs, walks in the mountains, climbs, dances. And you know what? He will be very happy to talk about how you recently spun or spun several kilometers around the lake and that you are planning a longer trip on vacation. Why don't you organize some interesting sports-related benefit?

He watches TV shows and movies-have you seen a good movie? Great, maybe someone from your team would like to exchange views on him! A survey on movies? Make a ranking in your company, I'm sure you will have a take!

Playing games-not only video games, but also board games. The environment of board players is full of programmers, they organize after hours, go ahead, you can join them. Computer games are of course also very popular. I know people who use MMO games to gain fruitful recruitment contacts.

He travels-he will gladly go on a tour of the surrounding forests, but as a rule he chooses exotic countries, modern metropolises or African villages, whatever the developer, this place.

Loves animals-programmers have very good hearts! They love their pets. Dogs, cats, these are their main companions. They go with them for walks, run in the woods, take to the exhibition, feed and bathe. They also often get involved in charity events-I think that if you organize one, they will get involved with all of themselves!
They're just waiting for you to put that knowledge into practice.
5. Make yourself a programmer
Follow the environment, read blogs of famous developers, subscribe to influencers on LinkedIn, read forums, subscribe to Facebook groups. You can talk about the news of the world. Even if you do not know about technology, then by signing up for the Ruby on Rails developers forum, you will find out that they are the best developers in the ranking (sorry for privacy :D) and you can already link to it.
By getting to know the environment well, you will sniff out what your company lacks and what employees can expect. Analyze the movements of competitors, because your colleague may receive offers from them, you have to become a detective. In addition, in addition to keeping up with the environment, you need to introduce new solutions, interesting tools, benefits, development opportunities that will appeal to developers in your company. It's not just the salary rate, as we all know:)
Spend time with your team, nothing does as well as going out together, chatting without the confines of an office. You can then loosely talk about your concerns about the IT world, listen about the needs of programmers, and if they like you, they will recommend their colleague, a great backend!
6.Conclusion
As you can see, you're wearing a very important role. You must be extremely brave, open to new experiences, vigilant, enthusiastic Combinator. If you possess all these skills or have the desire to possess them, you will very quickly become a business partner of your boss, and employees will appreciate your work! No more passion and doughnuts, it's the era of the necessary super HR! 😀
Monika Otulakowska
HR generalist in ironin, Business trainer, technical recruiter. The establishment and development of my own company and work experience allows me to draw conclusions about the work of a HR specialist in it and apply innovations. I adapt my psychology studies to current business trends. I belong to independent, creative professionals, use various tools, fashion among programmers and observe other professionals in the industry. Most of all I enjoy getting to know people, analyzing and extracting their professional potential, but also loose conversations. In the evenings I look at the most interesting business events in Poznań. Besides work, I do mountain biking, study Python and play music