how VR games save the lives of factory workers
Victor Mironov
Unity presenter / ASP.NET Core Programmer
In general, virtual reality was not invented for games. Its development began in the 50s of the last century, and for the first time in real life, the technology was used for military purposes, even virtual reality helmets were created. Later, other developments appeared, and the US authorities paid attention to the new technology and began investing in some projects, for example in the field of astronautics and defense production.
In the early 90s, there was a gaming boom in the world, the active spread of personal computers and game consoles began. Game manufacturers experimented with the introduction of VR to make their products more realistic, but not all attempts were successful and user-friendly.
The situation changed almost twenty years later: in 2012, an unknown startup Oculus began raising funds to create a VR helmet with a "full immersion effect". The necessary $250,000 was raised on Kickstarter in just four hours! And three years later, the first batch of Oculus Rift CV1 helmets was sold out in 14 minutes at the presale. Then huge investments were poured into the industry, which further spurred the development of gaming VR.
Not just toys
Today, technology has once again been used for serious tasks. Employees of enterprises are trained in virtual reality to reduce the likelihood of accidents and accidents at factories. The virtual environment allows you to create trainings on working with equipment, as well as simulate emergency situations. At Ford, the use of virtual reality has helped reduce the number of sick days due to injuries at work by 75%.
At KROC Immersive Technologies, we are engaged in such industrial applications of virtual and augmented reality: we make digital models of enterprises, VR simulators, AR applications, and provide technology consulting services.
At the same time, we have a lot to learn from the gaming industry: it's no secret that people learn information more effectively in a playful way. The creators of arcades and strategies know how to "hook" the user and make him learn all the rules of the game. Their techniques work equally well for both ordinary gamers and factory workers. Today I will tell you about which game chips we use when creating industrial VR training courses.
What do VR learning and games have in common?
Creating a model
We choose the best option for how we will visualize a real object: a factory or complex industrial equipment. This can be done using photogrammetry-based modeling (taking a lot of photos of the object) or scanning, as well as using drawings.
In games, this is done by the same methods, but more often some fictional object is modeled there. We also do this when we need to create, for example, a building that has not yet been built. Then we add functionality in the Unity engine so that, as in games, the student can move and interact with objects.
Visual techniques
In order to strengthen the reinforcement of knowledge by an employee, we borrow different visual chips from games. For example, we highlight the correct solution with a beautiful bright color or add pop-up hints. This technique is used in many popular games — in the famous Assassin's Creed, the user sees all enemies highlighted in a certain color.
In addition to standard settings, tools are available in our VR trainings. The same mechanics that allow you to choose weapons in the game, allow the employee to choose tools as part of virtual training. For example, he can take a wrench or a hammer, with which he will repair equipment.
Have you noticed that in the most exciting games, instructions are embedded in the environment of the game space? This is done in order for people to remember information better. Just what we need is for some rule to be deposited in the subconscious of the student and when working on a real object, he will definitely remember it. We often use instructions embedded in objects and interactive scoreboards for these purposes. They look like tablets, holograms and hints.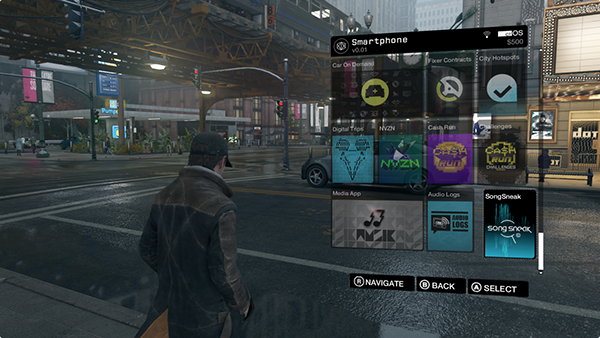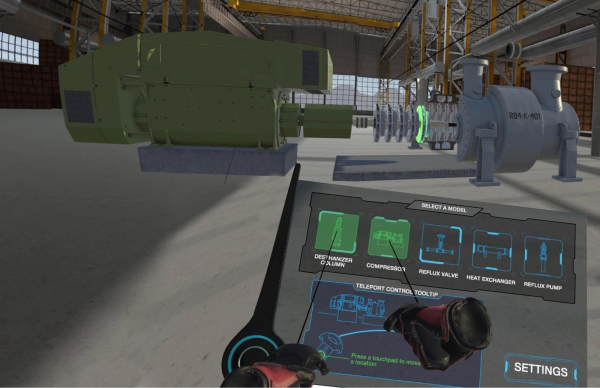 User comfort
When a person puts on a VR helmet, he finds himself in a different world to which he is not used. To speed up and simplify his acquaintance with this new environment, we have taken the best of the UX and usability of the gaming industry. She has a large sample: techniques are tested on a huge number of different people, which means they are convenient for most of the inhabitants of our planet. They are aimed at making it interesting and easy for a person to play, otherwise he will leave.
For example, in our simulator, objects cannot be placed high — the user's hands will get tired, and he is more likely to stop training. Personally, I like how everything works in the Boneworks game in this regard. You can take any object there, throw it up, interact with it. The game is close to reality, due to this, it is more comfortable for a person to pass it.
Optimization
Like the creators of games, we optimize everything we can to increase the performance of VR training. For example, we use a coding system. The more the student moves away from the object, the less detailed the object model is replaced by the original one. Textures are loaded in the best quality as you get closer to them.
Distribution
Many games are distributed on Steam today. We also have a similar online service where customers can download the latest versions of trainings: Build Store.
As you can see, games help to make learning in virtual reality better. Only the purpose of such training is not entertainment, but the development of valuable skills that can save an enterprise from accidents and downtime, and an employee from injury. Or even keep him alive.

We have big plans for 2020 at CROC, so right now you have the opportunity to join us. Everyone can become a part of the team: our pros will help you join and teach you how to create industrial VR.