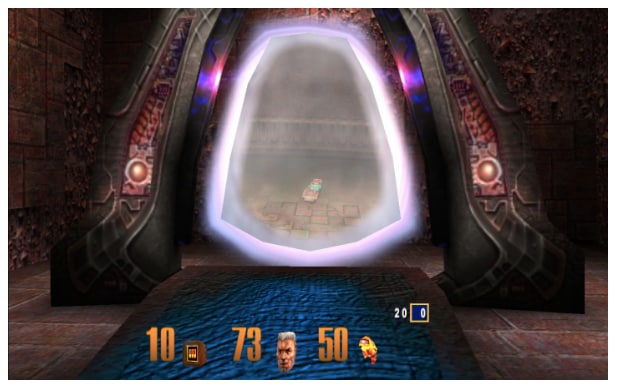 How to Play Quake 3 on Meta Quest
Game classics for the first time gets into VR.
The new mod allows you to play the multi-player first-person shooter Quake III Arena from iD Software 1999 in VR on Meta Quest. The Quake III Arena VR mod is developed by Team Beef, the same group as the popular VR mods for DOOM and Return to Castle Wolfenstein, and includes fully tracked VR weapons and online multiplayer with special VR servers, offering a fast-paced competitive experience fueled by pure, unmixed nostalgia.
Like all Team Beef VR mods, you'll need a PC version of Quake III Arena for a full multiplayer mode. However, the mod allows you to play a small part of a single-player game, as well as multiplayer servers labeled "DEMO". There is also Q3 Launcher, a free app that will allow you to install future mods and map packs, as well as change the player's name.
Step-by-step installation guide:
Download and install the SideQuest app
Switch your Oculus account to developer mode.
Open SideQuest and connect your Quest to your computer (accept permissions when prompted).
Download the Quake III Arena app.
Put on the Quest headset and open the Unknown Sources tab in the library to find the app.
Open the app once to create the necessary folders, and again to access the game.
If you want to get access to the full version of the game, you will have to go through several more obstacles:
Purchase Quake III Arena and install the game on your computer.
Find the location of the program files (right-click on the game in Steam->Manage->Browse Local Files).
Copy all the "PK3" files from the "baseq3" folder on your computer to the /ioquake3quest/baseq3 folder on your Quest headset (allow overwriting if necessary).
That's all. Now you can access the full game of Quake III Arena in VR on the Meta Quest headset. As mentioned earlier, the game has dedicated VR servers, as well as a cross-platform Wi-Fi game with PC and Android players. Q3 Launcher can be used to install additional mods and map packs as they are released. In honor of the launch, the team included the original Quest Home environment from Robyer1 in the game.
The Quake III Arena VR mod is available for free download on the SideQuest website. The original game can be purchased on PC for $14.99 via Steam.
Virtual Reality App Development Company | Unity Development Services