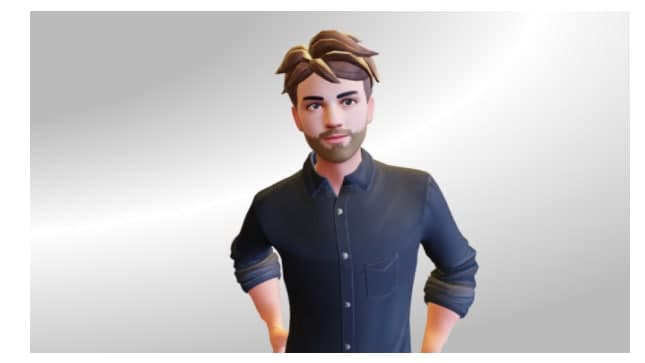 How to Make Your Own Avatar for Vtuber
Start your virtual career on YouTube today with new apps.
What the hell is this Vtuber? Simply put, Vtuber can best be described as an online personality who disguises his appearance with a special digital avatar.
This trend has been around for several years, but has only recently gained momentum in the United States, largely thanks to such popular figures as Pew Die Pie, Pokimane and many other influential personalities.
Today I will show you how to create your own Vtuber avatar. Now it should be noted that there are many programs available on the Internet that will help you start a virtual career on YouTube. Today we will show you just a few options that, in our opinion, are ideal for those who are trying to try a new field for the first time.
1) The first application is about Ready Player Me . Your avatar settings are made after uploading a selfie via a webcam.. Then you can manually configure your avatar using various application settings.
2) The second application is FaceRig . This is a great option for those who want to capture only the movements of the upper body, for example, for Twitch streamers or YouTube authors.
Using a standard webcam, FaceRig software tracks everything from facial expressions and eye movements to the position of the lips and head with incredible accuracy. There is even a slight movement of the shoulders. The application includes a lot of created characters that you can immediately put in your profile.
3) The third option is Vroid Studio . Available for free via Steam, Vroid is a great option for those who want to create anime-style avatars. You can customize your hair, skin tone, eye shape, body size, clothing; almost everything about your appearance. You can use your creatives for both commercial and non-commercial purposes, whether it's entertainment in 2D or VR.