How to Create your Own Snapchat Filter
Instructions for creating a filter for Snapchat
You can make your own masks and filters in the Lens Studio program, which was released at the end of 2017 specifically for developers. With this program, users will experiment with 2d and 3d objects, adding them to their own lenses, and sharing their creativity with subscribers.
Download Lens Studio
Creating a filter begins with downloading the program to your computer, it is available on Windows and MACBOOK. The software is absolutely free and does not require a paid subscription.
To download, click Download
System requirements:
Operating System: Windows 10 (64 bit); macOS 10.13+;
Hardware Specifications: Minimum Intel Core i3 2.5 Ghz or AMD FX 4300 2.6 Ghz with 4 GB of RAM;
Intel HD Graphics 4000 / Nvidia GeForce 710 / AMD Radeon HD 6450 or higher;
Screen resolution: 1280×768 or higher;
The latest drivers for your specific video card are installed;
At least 1.3 GB of free memory
Working in the Lens Studio program:
The program is very functional , you can create your own filters, as well as develop template solutions from Snapchat. As soon as you open the program, you will be given a brief overview of the toolbar.
Main Buttons:
Scene. Here your creation is visualized – in 3D or 2D space, objects can be rotated and scaled;
Objects. This includes a complete list of the components of your lens;
Inspector. Here the user edits any available parameters for any lens object;
Resources. Import new components into your scene and manage existing ones;
Logger. Here you will find the debugging data;
Preview. The preview tab of the created lens;
Scene Config. Managing rendering settings.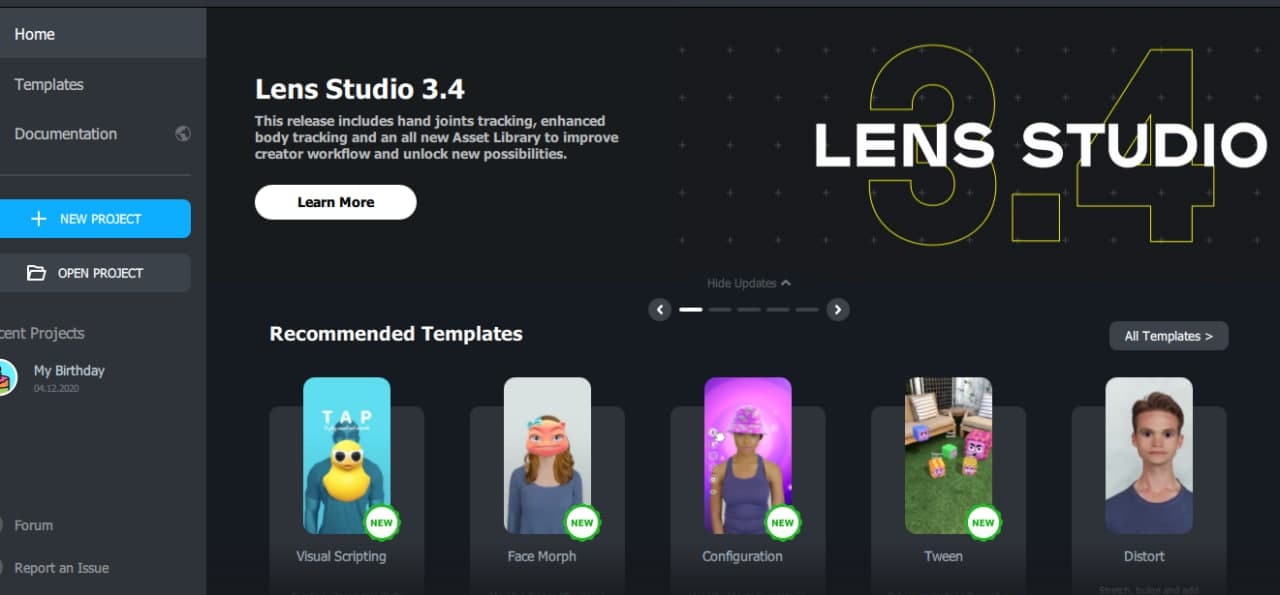 Let's create the first mask in stages: