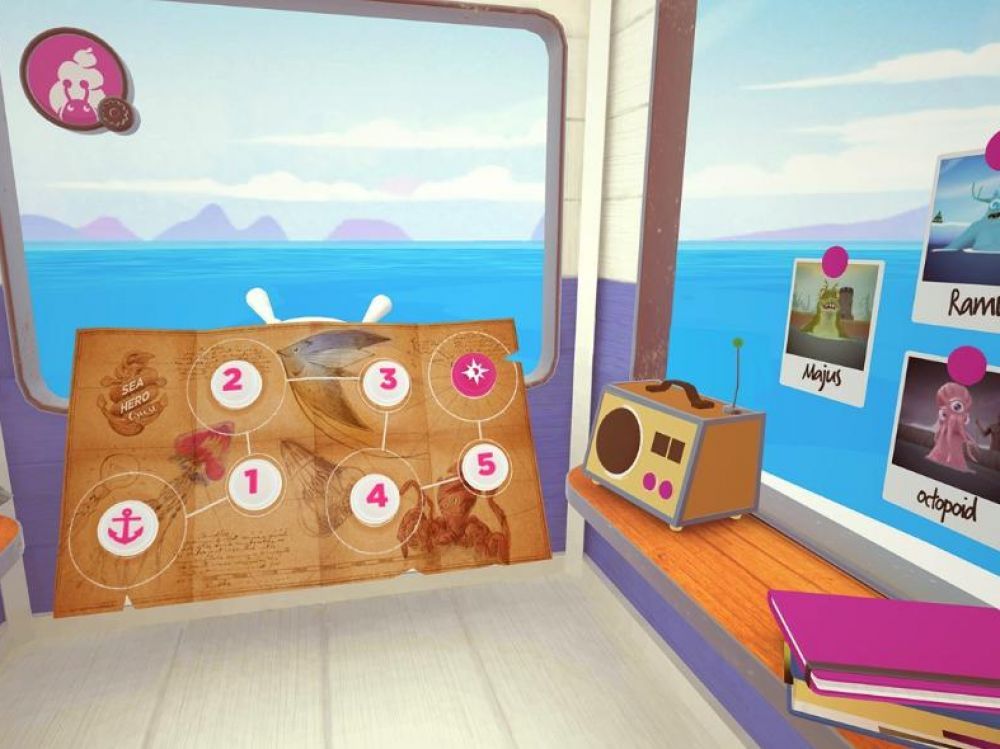 How this virtual reality game helps with Alzheimer's screening
Steer a boat through a maze, adjust the shot of a distress rocket… So many fun challenges that players must overcome in "Sea Hero Quest VR", a virtual reality game that should help in the detection of Alzheimer's disease, free download since August 29, 2017.
A series of tests based on memory and sense of orientation
By putting the user in the shoes of a sailor at the helm of his ship, "Sea Hero Quest" seeks to stimulate his brain through a series of tests based on memory and sense of orientation, while seeking to detect if early symptoms of the disease are present. First released on mobile in 2016, the game developed in partnership with researchers has already totaled nearly three million downloads in 193 countries on IOS and Android platforms. "This provides us with a huge amount of data," Dr David Reynolds, scientific director at Alzheimer's Research UK, told AFP. All of the user's game data is then transmitted anonymously to the creators of the game. "They give us a better understanding of how the men and women who play this game move."
According to the German operator Deutsche Telekom, behind the project, two minutes of gameplay provide researchers with the equivalent of five hours of actionable data. "The game appeals to different parts of the brain, which are variously affected by Alzheimer's disease. So it allows us to link the player's activity with what's going on in their brain, " Reynolds observed.
With its virtual reality version, where the player moves by a simple movement of the eyes, the developers hope to learn more. "With this technology, you can easily see if people are lost, how they behave in this kind of situation," explained Lauren Presser, one of the game's designers. According to Professor Reynolds, the simple act of playing can even be beneficial in some patients, because " keeping your brain active reduces the risks associated with the first signs of dementia, and slows its progression."For patients with mild-stage pathology, researchers from the University of Nice Sophia-Antipolis and the Association Innovation Alzheimer created in 2016 a serious game immersing the player in a submarine and allowing him to improve his physical, motor and cognitive activities.