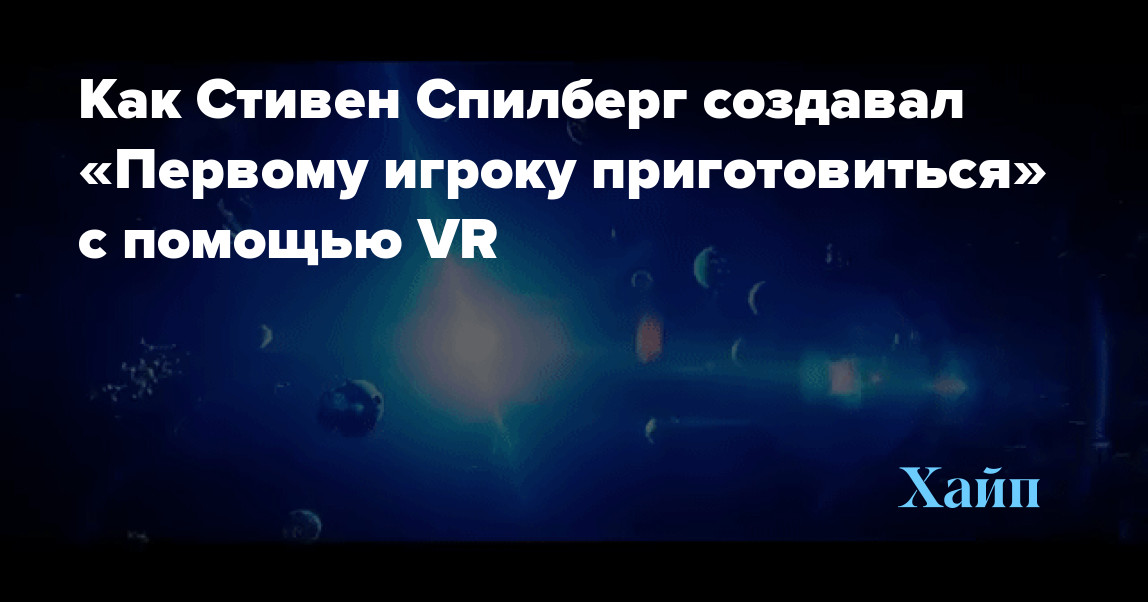 How Steven Spielberg Created Ready Player One with VR
Despite all the skepticism about the early trailers and the theme chosen, Steven Spielberg's Ready Player One did a great job at the box office. For many, this was made possible by major deviations from the original: the result is a gripping film without being overly pretentious.
Many people in the virtual reality industry had high expectations: they expected the movie to make people rush to buy VR headsets. And while this did not happen, the film showed how far VR technology has gone in its development. HTC recently released a video showing how virtual reality was used in the filming of Ready Player One by the actors themselves and even by Steven Spielberg.
The video is a "heavyweight piece" of PR for the Vive platform. It shows how high-tech tools and advanced visuals can influence the acting and the entire filming process. The actors focused their virtual reality avatars at themselves as they were wearing motion capture costumes.
For Spielberg himself, VR provided the ability to move freely between captured frames and view them in full 3D. This is made possible by tools such as VR editors created for game engines by Unity and Epic Games. With their help, even a person far from virtual reality will be able to immerse themselves in a particular scene (as in the case of Spielberg) and make a judgment as to what needs to be removed and what needs to be added in this fragment.