Horizon Worlds is now in the public domain
Find out how you can start creating your own worlds and experiences on the long-awaited virtual reality social platform Meta.
When last year Meta from Horizon (new Horizon Worlds) Launched as an invitation-only beta, a small group of Quest users gained access to an ambitious social experience and tools to start creating their own world, playing games, creating safe spaces for discussion and making new friends.
Since this beta version was only available by invitation, many users remained on the sidelines, not having access to it, waiting for access to the official opening of the Meta platform. The reason for the delay was that it was necessary to make sure that the Meta virtual reality metaverse was ready for widespread use without critical errors. The company wanted to make sure that it had thousands of worlds available for users to explore at launch, as well as the best tools with which to start creating their rooms and communities. However, we have some good news.
Today, Horizon Worlds will no longer be a beta version available only by invitation, but will become an open beta version that can be used for free by all residents of North America aged 18 and older. It is already possible to join the large community of the first settlers of Horizon Worlds, who have already worked hard creating various opportunities for the growing metaverse company. So far, there are dynamic games, quiet places for meditation and a train that rushes through the metaverse.
The task for Horizon World is to create a virtual reality space convenient for authors using the best-in-class tools for building a social world. Last year, the company worked with the first users, listening to their feedback and changing how the world building looked in Horizon Worlds. To offer more support to creators, Meta announced in October the creation of the $10 million Creator Fund, which offered cash prizes to builders of the world to encourage creativity. The winners will be announced later this month.
In addition to opening the platform to users over the age of 18, Meta is also introducing a new 3-on-3 laser tag team game in Horizon Worlds called Arena Clash. The creators of the game got access to new mechanics and new templates that they used to bring Arena Clash to life. The same tools will be available to you, in which you can make changes to working scenarios to create your own games for the community.
Horizon Worlds is a virtual safe space with limitless possibilities. You are in full control of your experience. Everyone should follow the rules of behavior in the Virtual Reality Policy, and if someone bothers you, you have several options. You can access your personal safe zone at any time through the menu on your wrist, which allows you to take a break and then block, mute or complain about people.
To help you feel more confident on the virtual reality social platform, a guide for novice virtual researchers has been created.
For those who are entering Horizon World for the first time, we will provide some tips:
CREATE YOUR OWN VIRTUAL WORLD
It doesn't matter if you are alone or together with friends, you can bring your crazy ideas to life in Horizon Worlds, using a variety of intuitive tools to create a world without leaving virtual reality. To help you get started, Meta has been working hard on a series of simple guides that will make your job easier. From designing and building to writing scripts, they will help you.
PLAY "WORLD HOP"
World Hop is a set of random mini-games that can be played by two to four users together in real time. At the end of the game, you can find yourself in the trophy room, where you can compare your final results and rating with other players.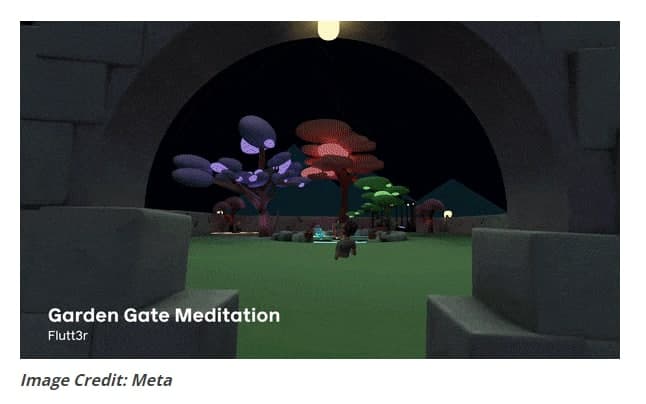 COMPETE IN ARENA CLASH
In Arena Clash, communication is the most important thing. Explore the map, pick up the best weapons and work with your teammates to beat your rivals in this high-octane battle.
EXPLORE THOUSANDS OF WORLDS THAT HAVE BEEN CREATED BY THE COMMUNITY
According to Meta, Horizon Worlds already has thousands of worlds to explore:
– Action Island Teams: Team up and fight with other teams on the island of action in various game modes. (Creators: 5andw1ch and tMARKbirman)
– Ice Cream Frenzy: Battle for falling ice cream balls! (Creators: SammyX09 and Soloo)
– Pixel Plummet: An arcade-style multiplayer battle with a steam wave theme. Just make sure you're standing on your feet! (Creators: Matthias and co-authors of SKitter_, OcuLos410, Laex05, and Traveseo)
– Wand & Broom: Fly high above the city on your magic broom or just explore the city and walk with friends. (the creators of TheJohnMclay and the creators of rcdegs, Elastic_Plastic, JHeff.CS, Chrish_Topher_066, Solaris30, and burnbuns)
Mark's Riverboat: Take your friends with you and enjoy a relaxing walk along the river on board a three-story riverboat. (Creators: tMARKbirman and 5andw1ch)
Horizon Worlds is available to all residents of the USA and Canada over the age of 18 and is available for free download in Quest 2 here (from January 13, 2022, it will no longer be supported in the original Quest).
Join the official group to get to know other members of the community, see how the newest worlds are being built, and start your own collaboration!