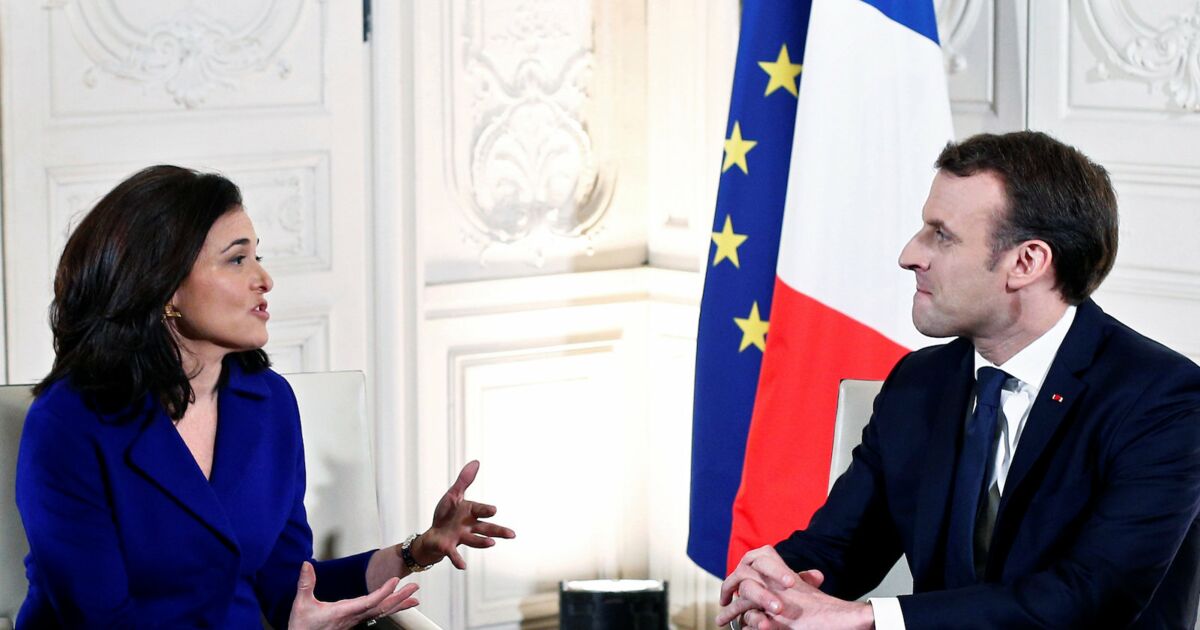 Here's what Facebook, Google, Microsoft and 9 other global companies promised Emmanuel Macron at Versailles
Some 140 leaders of multinationals gathered on Monday for a mini-summit in Versailles at the invitation of Emmanuel Macron who is trying to convince decision-makers to bet on France in a post-Brexit context.
Two days before the world economic Forum in Davos, Switzerland, this summit of economic attractiveness called "Choose France" ("Choose France") gathered, in particular, the leaders of Goldman Sachs Lloyd Blankfein, JP Morgan Jamie Dimon and Facebook Sheryl Sandberg.
Here are the investment announcements made by 12 companies on the occasion of this summit, which amount to 3.5 billion euros and 2,200 jobs over five years, according to the Elysee Palace (list in alphabetical order):
AirTies – Installation of an innovation center in Paris and an R & D center in Rennes of the Turkish modem manufacturer that should generate 120 job creation over 3 years.
REUTERS/Andres Martinez Casares
East Balt – investment of 37 million euros on the site of Plessy-Pâté (Essonne), a bun manufacturing plant (breads) for this Burger King subcontractor.
YouTube/Burger King
Facebook – Mark Zuckerberg's group will invest 10 million euros through its research center in the field of artificial intelligence.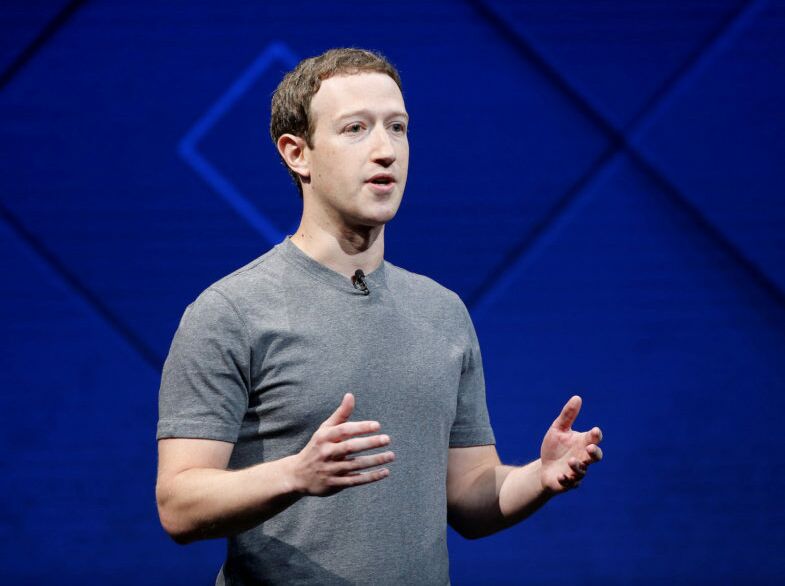 REUTERS/Stephen Lam
The Paris site of FAIR, the group's artificial intelligence research laboratory, will host 60 researchers and engineers and 40 doctoral students by 2022. The second part of the investment plan is to train 65,000 people in digital skills in France by the end of 2019. It will affect 50,000 people out of work by the end of 2019 in partnership with Pôle Emploi and 15,000 women.
Fresh Del Monte – Creation of a fresh fruit cutting plant in the Somme, representing an investment of 9 million euros.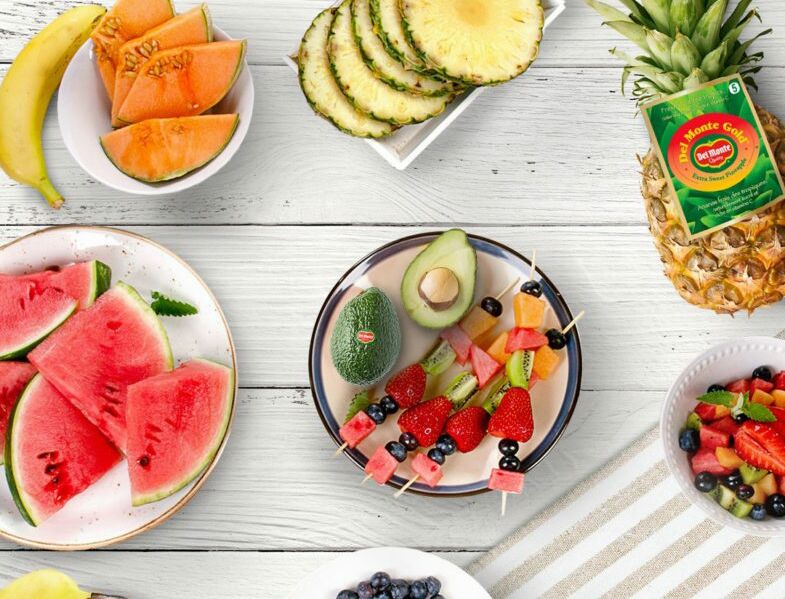 Facebook/Del Monte Fresh
General Mills – Extension of an ice cream stick production line at the Arras site for 17 million euros with about fifty jobs expected. This plant produces Häagen-Dazs ice cream in particular.
Facebook/Häagen-Dazs
Google – Opening of a fundamental research center on artificial intelligence, the second in Europe after Zurich.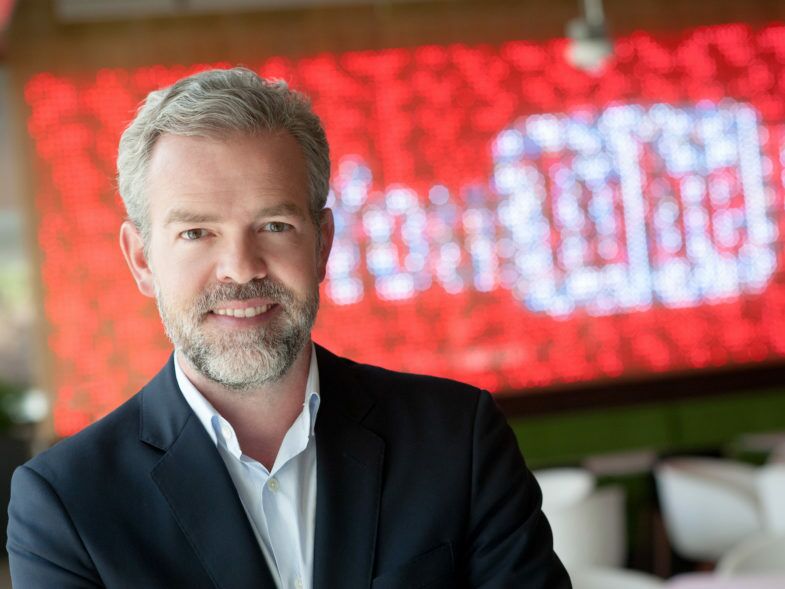 Google
Composed of researchers and in partnership with the French academic community, this center will be responsible for working on machine learning, natural language or computer vision applicable to the fields of health, science, art and the environment.
Four spaces "Google's Digital Workshops", dedicated to digital culture and the training of French citizens "in order to improve their digital skills", will also be created, the first in Rennes. In total, the goal is to train an additional 10,000 people per year.
The group had already announced in September that it would increase the headcount at its headquarters in the 9th arrondissement of Paris by almost 50% to 1,000 people.
Manpower – Project to create jobs in the city's neighborhoods (1,000 temporary permanent jobs), coupled with training in a profession requested by the job pool.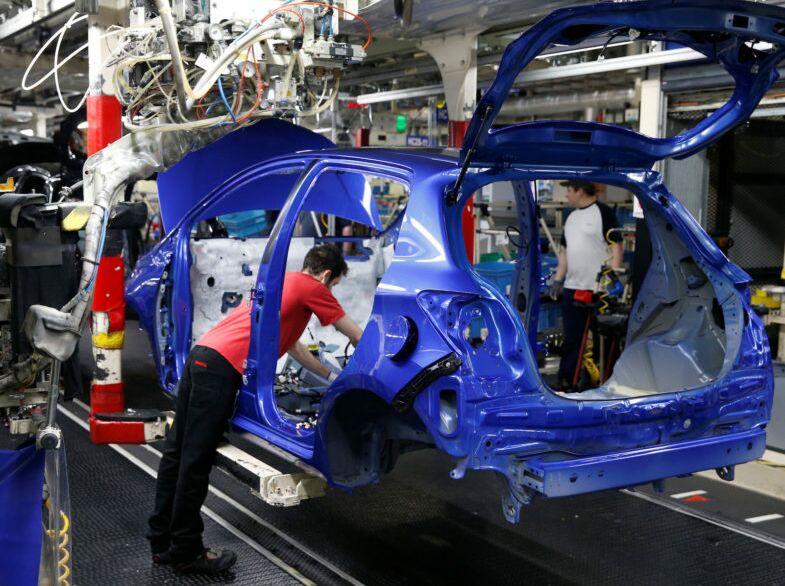 REUTERS/Pascal Rossignol
Microsoft — Installation of four data centers in France, in the Paris region and in Marseille, and an "artificial intelligence school" at its French headquarters.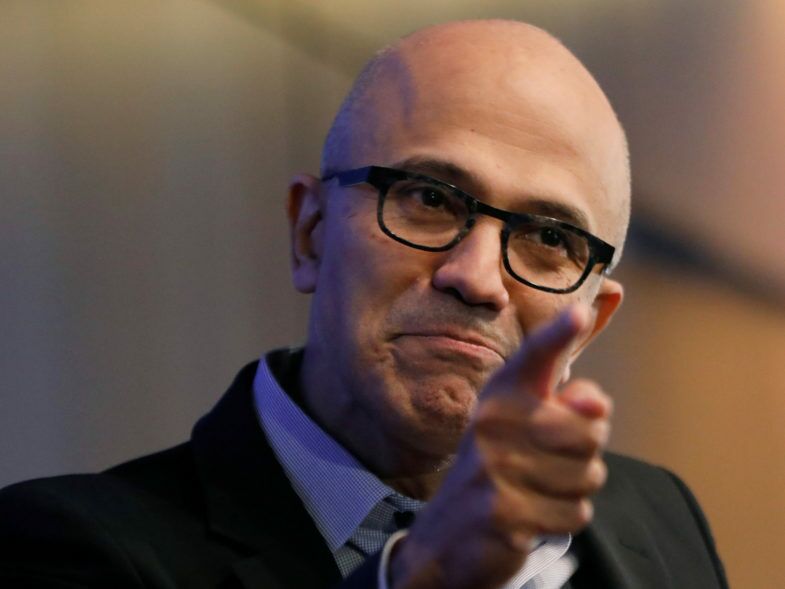 REUTERS/Shannon Stapleton
France becomes the fourth European country, after Ireland, the Netherlands and Germany, where Microsoft installs cloud infrastructure.
Novartis – Pharmaceutical group's 900 million euro investment plan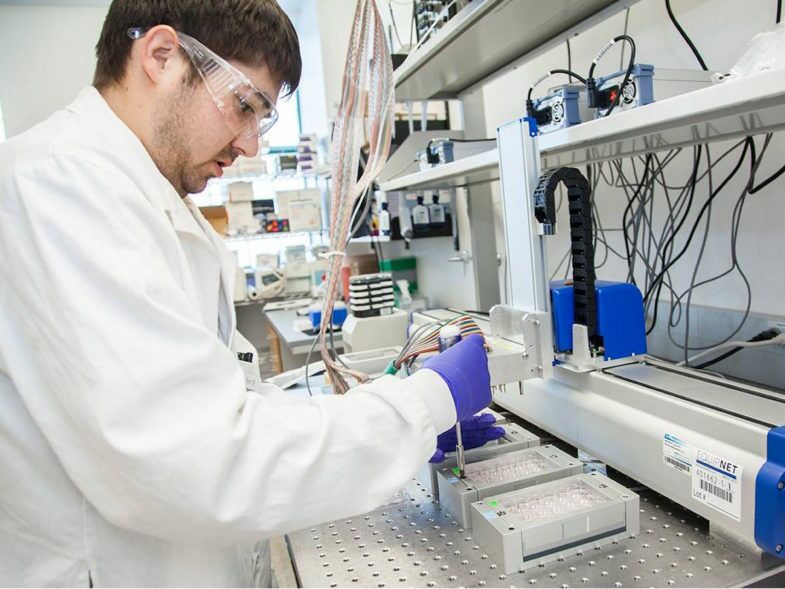 Facebook/Novartis
This three-year project provides 900 million euros in clinical trials and research, in the new headquarters in Rueil-Malmaison and in the extension of the Huningue plant (Haut-Rhin).
The Swiss group reaffirmed its development ambitions in the field of biotechnology in France last year, through the finalization of the acquisition of just over three billion euros of Advanced Accelerator Applications (AAA), a French biotech in nuclear medicine.
SAP – Investment of more than 2 billion euros over five years in favor of innovation. In particular, SAP will open its second incubator in Europe in France to support more than 50 startups.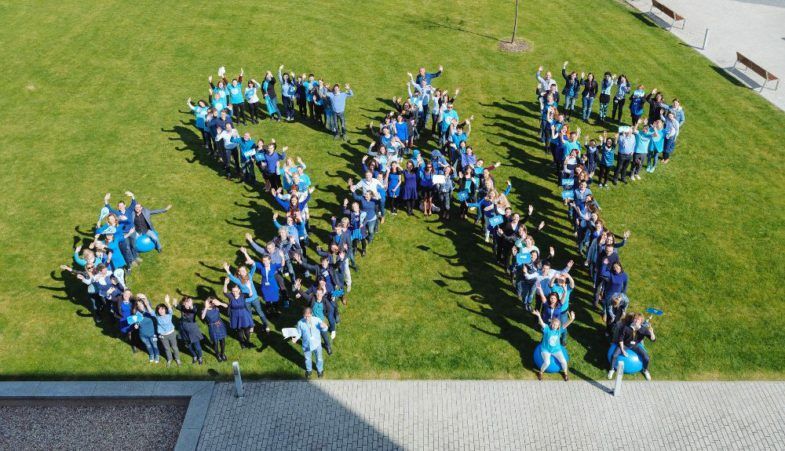 SAP/Glassdoor
The German software provider has decided to invest will spend 150 million euros a year on research and development over the next five years.
SPC – Investment of 20 million euros in the English Channel, in Saint James, for the creation of a factory for making frozen pastries.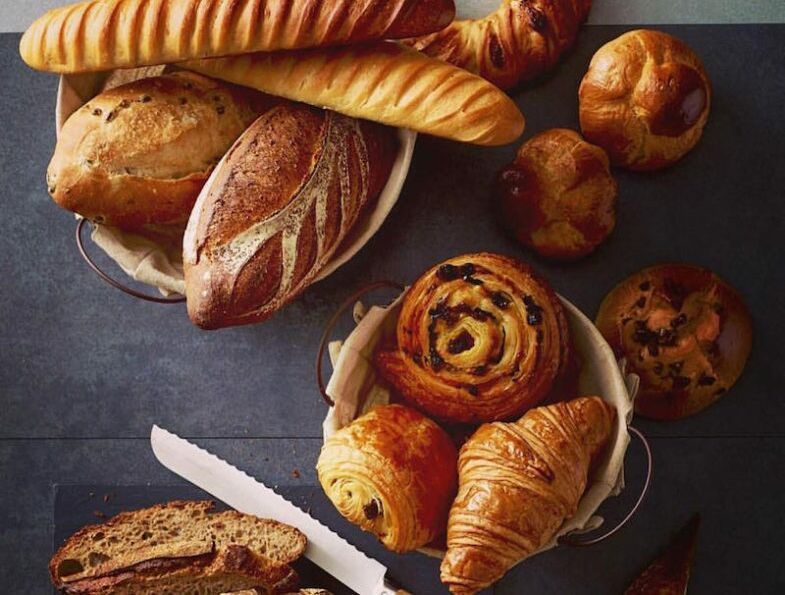 Facebook/Paris, France
The South Korean agri-food group plans to create 45 jobs in the first phase "with significant additional potential".
Toyota — Investment of 300 million euros on its site in Onnaing, near Valenciennes (North), which currently has 3,800 people.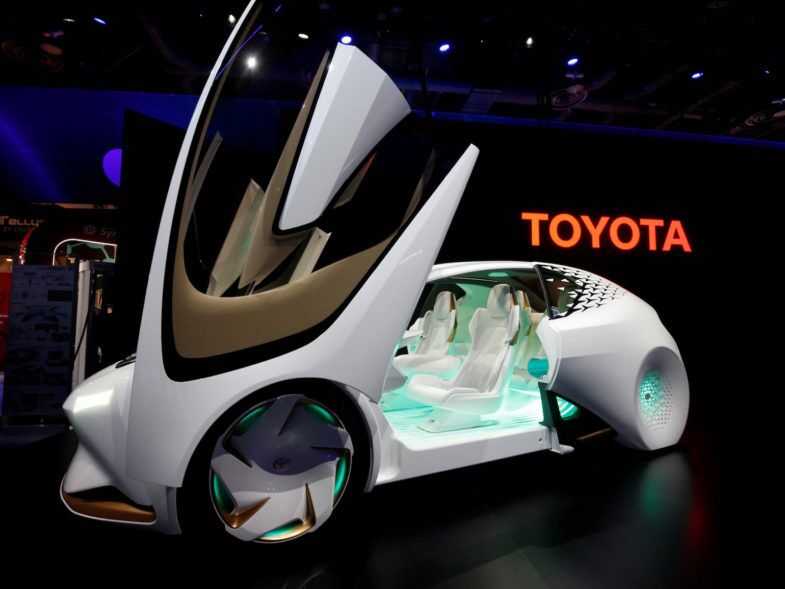 REUTERS/Steve Marcus
This investment should make it possible to recruit 700 permanent employees and 100 temporary employees by 2020, to increase the capacity of the site to 300,000 vehicles per year compared to 240,000 currently. It is also planned to produce the fourth generation of the Yaris in 2020 and a new model in 2021.
Direct state financial assistance will be between 15 and 20 million euros.