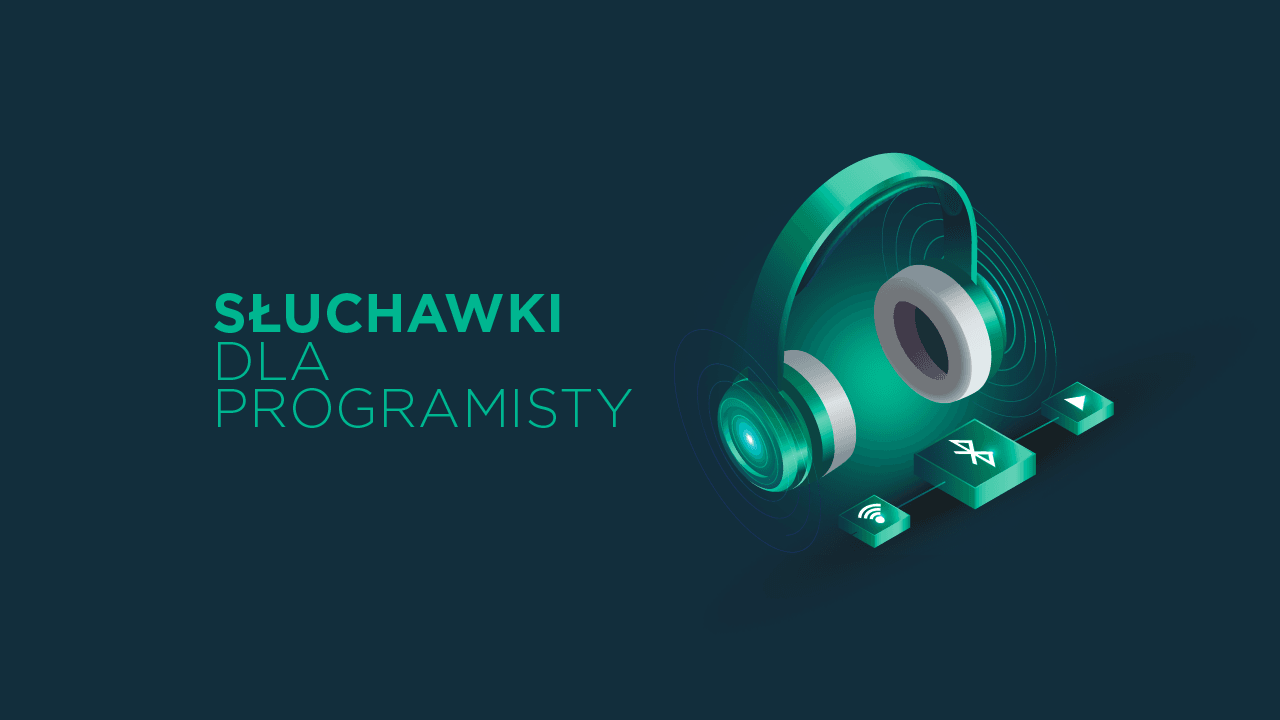 Headphones for programming. Our TOP 5
Some programmers do not mind the noise coming from the environment, and others can not focus on coding, even when they hear quiet music from the other end of the office. What model of headphones will be best to isolate yourself from all noise?
Good headphones for the programmer should be on the one hand light and comfortable, so that they can be worn on the ears for several hours a day, and on the other – they must effectively mute sounds from the environment and should provide the highest quality sound. They might have an interesting design. Good headphones can also be used during various teleconferences.

What do I need?
Before we look at the models of headphones that can prove themselves in the work of a programmer, it is advisable to first think about what you really need and expect from headphones. You should answer your questions.:
Will you only use the headphones to isolate sounds from outside and listen to music, or for voice calls as well?
Will you only use them at your desk, or in other places as well?
Will you use them on multiple hardware platforms?
How many hours a day are you gonna use them?
Is high sound quality very important to you?

Key features
Headphones are one of those accessories for which you should not compromise. The cheapest models may not be enough, and their low quality sooner or later will start to irritate. If you use this equipment for several hours a day, ergonomics becomes very important. The well-shaped design and precise materials selected increase the comfort of use.
If you want to eliminate noise from the environment and close the ear canal tightly, opt for closed headphones. However, it is worth knowing that then the ear gets tired faster, and the auditory canal does not have ventilation. This may cause your ear to sweat. Open structures are also not recommended for the office, due to the fact that a lot of sound gets out. This may disturb your coworkers. An alternative is the Do-channel headphones, which very tightly close the sound and isolate from the outside world.
It is worth remembering not to buy headphones for your computer too audiophile. They usually have a high impedance, which means that they often need a voltage higher than the normal headphone output can provide. They can play worse than products cheaper, but matched to the equipment. Choosing headphones for the computer and wanting to avoid additional accessories, we should choose those that have an impedance of less than 100ω, and optimally 16-32ω.

Our top 5 headphones for the developer
We did a little research among our fellow coders, and also looked at various internet forums. The information obtained in this way made it possible to prepare a list of five models of headphones that can be useful to the programmer.
Bowers & amp; Wilkins P5 Wireless
Features of headphones:
light
interesting design
wireless
they work continuously for 17 hours (this is how long the batteries last)
built-in controls
high sound quality
price: from 1079 zł
Extremely functional headphones, which will be pleased with most developers. The modern yet precise design makes the headphones lightweight and perfectly fit your head. This model is wireless. It uses Bluetooth aptX technology. It has a built-in battery, remote control and microphone. The pickups provide excellent high and low sound quality. Ideal for listening to music and making phone calls.
BOSE Quietcomfort 25
Features of headphones:
active noise reduction
deep, strong sound
lightweight around-ear design
built-in microphone / remote control for music and phone calls
price: from 799 zł
Bose is considered the leader when it comes to the production of headphones with active damping. This technology consists in producing a signal opposite to that coming from the environment. They do best at suppressing constant noise, but they also do well in the office. The headphones are lightweight and fit well thanks to the rotating shells. In addition, they allow you to fit them into a small cover. Although they are wired, they require an AAA battery to operate, which serves as a power source for the noise reduction system. When the battery is discharged, this system stops working. Bose also produces the QuietComfort 35 wireless model.
Beyerdynamic T 51 P
Features of headphones:
closed structure (very effective damping of external noise)
high precision
work with mobile devices and high-end audio equipment
transmission band: 10 Hz – 23 kHz
high sound quality
small size
Price: from 999 zł
Class in itself. This is a model of headphones that will appeal to even the most demanding users. Beautiful design, combined with innovative design solutions. Excellent sound quality is provided by Transducers made in Tesla's patented technology, that is, from a strong magnet, combined with the use of a very light coil. The transducers press well into the ear, suppressing external noises. Most of the elements were made of metal, which was complemented by inserts made of leather and plastic.
Sennheiser Momentum In-ear
Features of headphones:
very good sound
affordable price
microphone and remote control on cable
sub-channel
price: from 279 zł
Something for fans of canal construction. Many people use such headphones only when they are on the move, but they can also prove useful when working in the office. This is not a solution for everyone. Some complain of too much hearing fatigue. Such headphones, however, solve the problem of warm ears. We chose Sennheiser headphones because of the praised sound quality and good insulation. Some people complain about too delicate design. They seem to be a good idea for a computer.
Koss SP330
Features of headphones:
reflect the shape of the ear (profile D)
detachable cable
Contour sealing pads
perfectly match The Shape of the head
high sound quality
folding design
ear
price: from 448 zł
The American manufacturer released this model on the market 2 years ago. However, they have not aged yet and can effectively compete with many products that premiered this year. Sp330 belong to the Series W portfolio Koss, which uses the profile D. pillows have the function of memorizing the shape, and the whole was finished with soft leather. It uses plx300 speakers for precise, clean sound. The foldable design makes it easy to carry your headphones. It's a very ergonomic model. The sturdy construction is not easily damaged.