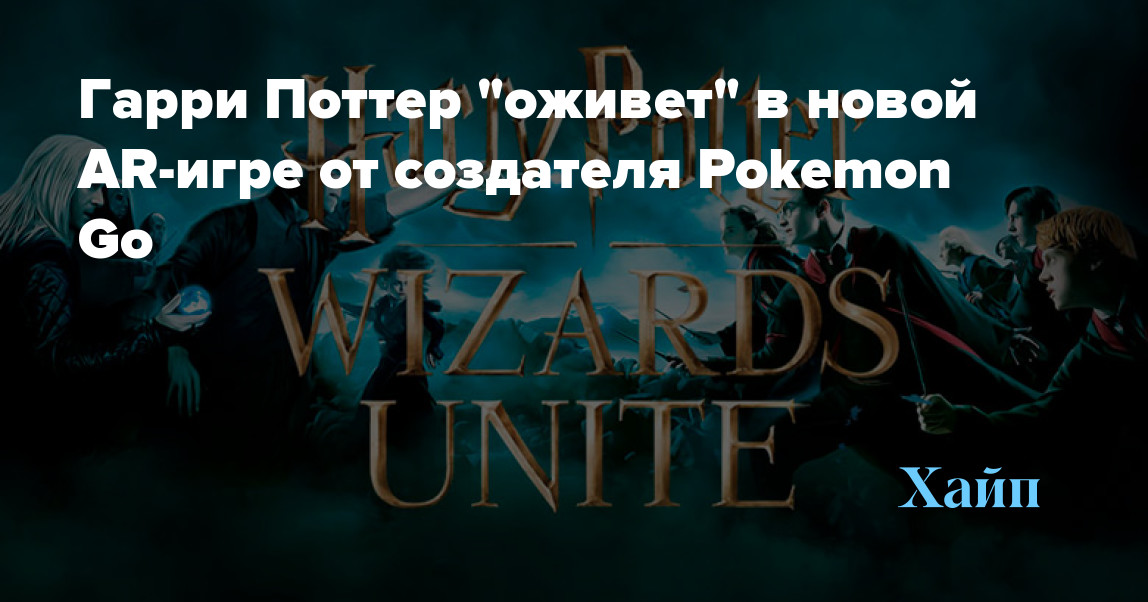 Harry Potter will "come to life" in a new AR-game from the creator of Pokemon Go
Niantic, the company that developed the mega-popular Pokemon Go game, has announced that its next hit AR game will use the Harry Potter theme.
The following information appeared on the official blog of the company:
About 5 years ago, Niantic presented its development — Ingress, the first AR game that allowed people to unite in an additional reality. This made it possible to create the prerequisites for a real Niantic AR platform. The popular Pokémon Go game has become a confident step for further improvement of the Niantic platform. Now we are happy to share new achievements in the development of mobile AR games. With "Harry Potter: Wizards Unite", players who have always dreamed of feeling like a wizard can finally do it. Players will cast spells, explore magical cities to destroy enemies, while teaming up with other players. We are excited to work with Warner Bros. Pictures and WB Games to make this idea a reality.
There is no detailed information about this. However, the company has already published an image with the game's logo, although footage from the gameplay is still expected.
The company also does not indicate when novice Gryffindors, Slytherins, Ravenclaw and Hufflepuffs will have the opportunity to start a seven-year study at the Hogwarts School of Witchcraft and Wizardry.
Note that the popularity of the "Harry Potter" saga is second only to "Star Wars", so it is assumed that the game will become incredibly popular.
According to the BBC, at one time, Pokemon Go collected more than 45 million players every day, and revenue from accessories for the game amounted to more than $ 1.2 billion.
Niantic