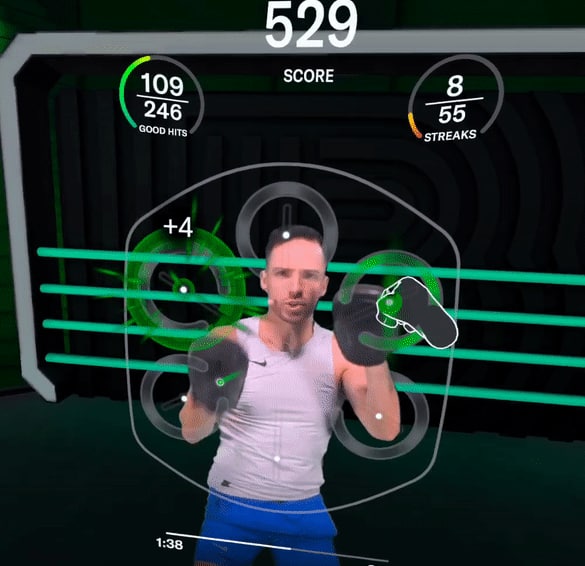 Hand Tracking System 2.0 Update for Quest 2
Meta (a banned organization in the Russian Federation) has introduced a 2.0 hand tracking system for Meta Quest 2
Today, Meta (a banned organization in the Russian Federation) announced the release of some significant updates for the Presence Platform, which are aimed at improving the ability to track hand movements. These updates include improved tracking, new gestures, overlapping hand movements, and some others.
The Presence Platform was released last October. Even then there were huge opportunities: Passthrough, Spatial Anchors and Scene Understanding. All this could be used to create an exciting mixed reality experience.
Today's update adds even more functionality in the form of an improved hand movement tracking API. Below is a brief overview of the main improvements:
– Improved step-by-step tracking function. There is nothing worse when you lose control of your hands in the Oculus headset during the game. Thanks to new improvements, more reliable hand tracking is provided.
– Improved gesture recognition. Improved tracking of hand movements, namely pinching, grabbing, as well as custom gestures that are created using the Interaction SDK package from Presence Platform.
– Hand-over-hand interaction. A new deep learning method has led to improved gesture recognition. The system recognizes hand positions even if the entire hand is not visible to the built-in cameras. You can clap, give a "high five" and perform more precise gestures.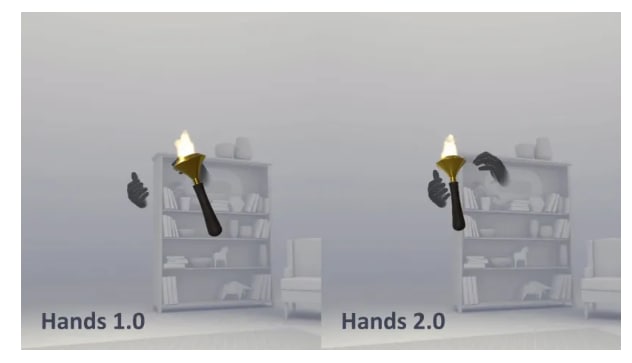 Meta has provided early access to these improvements to a select group of Quest games with hand tracking support, including Cubism, Hand Physics Lab, Liteboxer and Unplugged: Air Guitar.
Thanks to the hand tracking update, Cubism game is more stable and consistent. Previously, hand tracking depended on simplifying hand input data to get a stable input method. Players were not supposed to cross their arms, as this negatively affected tracking. Now it's all improved with a new hand tracking system.

Updating the hand tracking system is a big step for natural and intuitive interaction with hands. One of the biggest challenges when creating applications that focus on the use of hands is the reliability and accuracy of hand tracking. With these updates, more people will learn what hand tracking has to offer for an immersive experience.