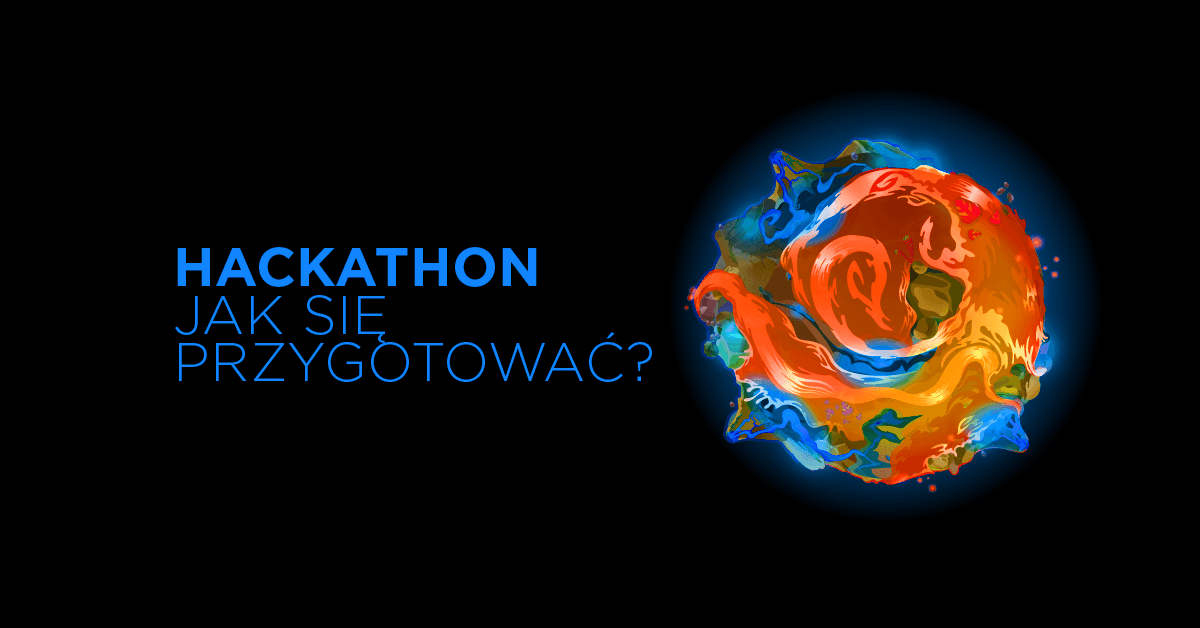 Hackathon. How to prepare?
What is hackathon, knows the vast majority of people who are passionate about programming. This kind of event is a great opportunity to test your creativity as well as your skills. A multi-hour marathon of creating applications on a specific topic allows you to effectively confront your own ideas with others and make new contacts. We suggest how to effectively prepare for it.
Hackathons are organized by more and more companies and institutions. Even the Polish government carried out such an event – in September 2016, for the first time in history. Programming marathons are already taking place regularly around the world, and the number of participants is growing. More and more fans of programming want to try to compete with other teams, but also to confront their own weakness.
According to the Oxford Dictionaries, the term "hackathon" was formed from the combination of the words: hack and marathon-these two terms best reflect the idea of the event. Hackathon was first mentioned in 1999 in Calgary. Then hackathons began to be organized all over the world and they were quickly taken into account for their specialization – in terms of a specific platform, Language, API, demographic group or goal. We have company hackathons, and even for followers of a particular religion ("code for the Kingom" – the first Christian programming marathon in Poland!).
The theme of hackathon is best combined with our interests, because it will guarantee the best results. Regardless of its nature, the event requires good preparation.
Plan, plan, plan!
Once we decide to take part in the marathon, it is worth once again to analyze the information about it: read the description of the event, the rules and the agenda. Information such as the duration of the hackathon, topics, technologies and the number of people in the team are key.
Already at this stage it is good to prepare an action plan. We should determine in advance whether we are primarily focused on winning or on having fun (of course, one does not interfere with the other). It is important to consider whether our project can actually succeed. It is good to have an additional, alternative project idea in case there is a problem with completing the right team. In any case, even before the start of the hackathon, it is worth knowing what we want to do and how it will more or less look like.
Let's see exactly what we need to achieve our goal. It is good to write down all the information (issues related to design, technology, marketing) and put it, for example, in Google Docs. This way all team members will have easy access to this specification.
Build a team
It's time to build the right team with which we can realize our project. We have several options to choose from. If we are lucky, before the marathon we will complete the whole team and distribute tasks among individual colleagues. Even if we are missing a few people, we can distribute tasks among those members who are already part of our team, trying to make the best possible replacement for personal shortcomings.
This is not easy, as some team members may be forced to perform tasks in which they are not proficient. It is often better to invite people who have not yet joined any team at the time of the hackathon – and at the beginning of the event you will most often find such people. You can also try to persuade participants who are already members of another team-for example, a designer, to help you in exchange for a coffee or snack. Some participants also seek help from friends who stay at home during the hackathon and are ready to support the designers remotely.
Important: each team member should be assigned specific tasks. This will greatly speed up and improve the work.
Prepare the tools
Let's build the right tools. They will be necessary for the implementation of the project, and some will allow to speed up the work. Because on hackathon, Time Slips Away in a flash. Of course, first you need to check what tools the organizer provides, so as not to unnecessarily duplicate devices and software. In addition to laptops and mice, you should bring additional power supplies and batteries, prepare a remote repository (e.g. GitHub) and task management tools (e.g. Todoist), and provide appropriate communication tools (e.g. Facebook chat, shared folder on Dropbox, etc.).).
Establish a work plan
Precisely planned work allows you to significantly speed it up and rationalize it. In addition to the separation of tasks, it is worthwhile to determine the pace of work and plan rest breaks – even short naps. It is best to perform tasks in several-hour cycles, and after each of them to summarize what has already been done or what problems have arisen. You also can not forget about… prepare comfortable clothes and shoes (preferably also in turn).
Each hackathon is a multi-hour marathon and a big challenge for participants, which must be met under the pressure of time. No one can predict everything. However, good preparation for such an event allows you to reduce mistakes and improve your work, and consequently allows you to focus only on the project being implemented.