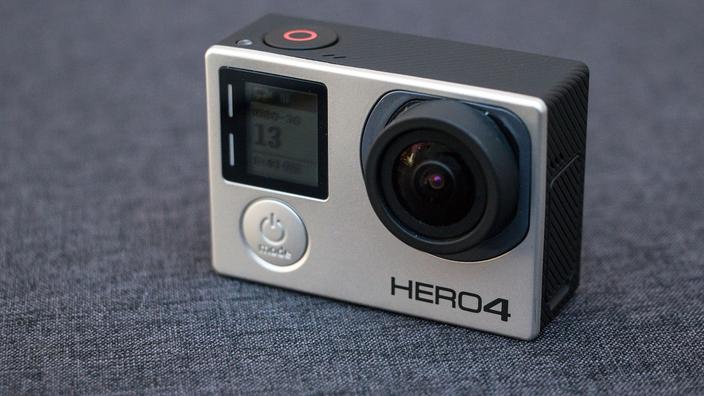 GoPro offers Kolor, French virtual reality specialist
Located in Savoie, Kolor is a company specialized in virtual reality and panorama software. His teams will be integrated into GoPro, but will continue to work in France.
Being in the shoes of a snowboarder dropped at the top of a mountain by a helicopter, the risks and the cold less. This is the kind of experience GoPro offers with its extreme sports videos shot in the first person by its miniaturized cameras. An immersion that should be accentuated thanks to the latest acquisition of the American company.
GoPro has just bought Kolor, a French company specializing in virtual reality and panoramas. The amount of the transaction has not been disclosed. All Kolor employees will join GoPro and continue to work from their offices in Savoie.
For GoPro, Kolor is "a leader in virtual reality and panorama solutions". A crucial sector for American society: "spherical content […] are an essential part of virtual reality, a technology about to transform the entertainment, education, and other industries.»
Preparing for the arrival of virtual reality headsets
To show the potential of this cooperation, GoPro released a video shot with several of its cameras and then edited using Kolor's software. It is possible to navigate through the video (via the arrows at the top left), to watch it from any angle, provided you use the Google Chrome browser.
With this acquisition, GoPro is preparing the arrival of virtual reality headsets. Samsung, HTC, Google, Sony, … the big names in high-tech are working on their own technologies to compete with the Occulus Rift, the precursor bought by Facebook for two billion dollars last year.
This is not GoPro's only initiative to diversify. The company is also interested in drones and is expected to launch models for individuals before the end of the year. Its small cameras are ideal for shooting in flight, so much so that several drones come with a structure to attach a GoPro. The company could therefore become a serious competitor to current leaders like the French Parrot.
GoPro continues to dominate miniature camera sales, with over 90% of the market share. The American company successfully went public last June. Introduced at $24, the stock is now worth $47. GoPro is valued at $2.1 billion.
SERVICE: " The best of high-tech at a low price with our Boulanger promo codes