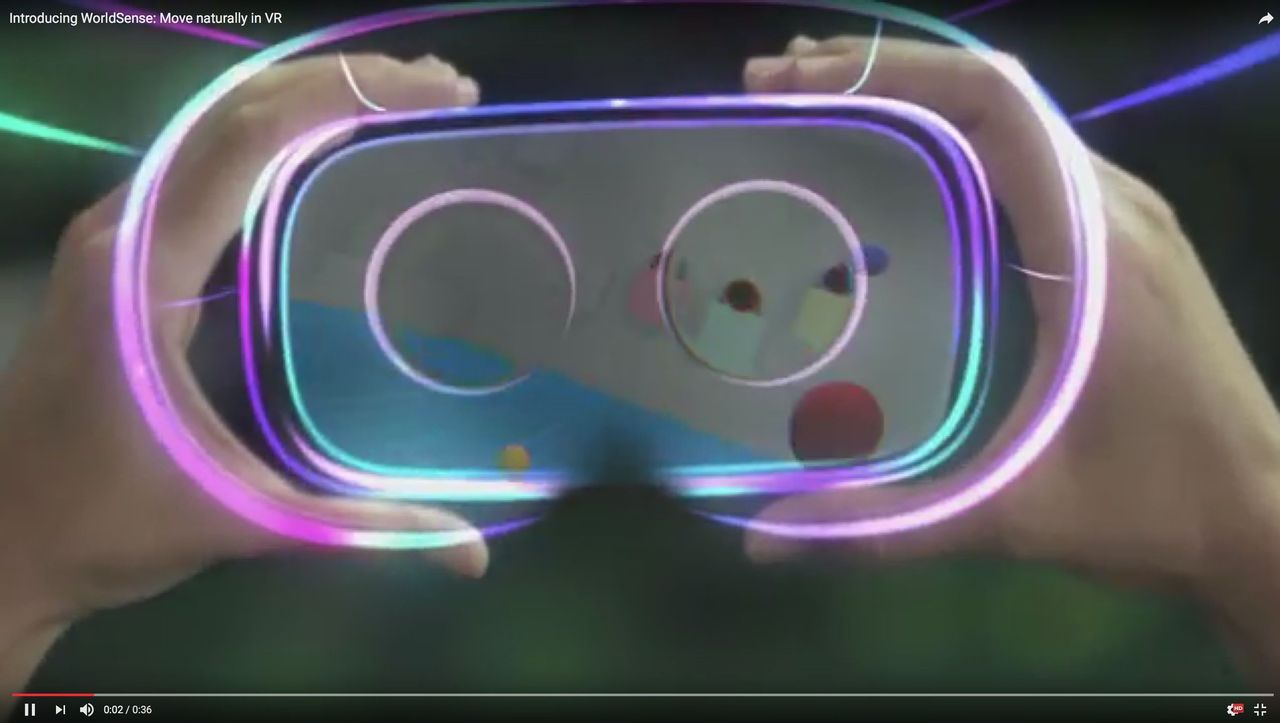 Google's next pair of glasses is not a bargain
As Google announced on Wednesday evening, a standalone executable Virtual Reality glasses (VR), was the enthusiasm in size. After all, the group has made the access to VR Apps, with his Project Cardboard for almost anyone. In the same project, some Google engineers, and to use a Smartphone as a Computer and screen. The housing is supplied with lens as a kit from cardboard. Cost: starting from a Euro.
Last year, Google introduced the development, Daydream View. A better glasses case with better lenses to ensure, together with High-End Smartphones for a better experience than the cardboard version. Compared to the more powerful the PC-headsets like the Oculus Rift and HTC Vive for the price of around 95 euros is still cheap. However, you need a High-End Smartphone, so that the Daydream View works.
The current announcement of an Autonomous VR glasses let Fans of the technology, therefore, rejoice, make a right, because the group promises wonderful things for his concept. In contrast to the Vive and Rift, Google's glasses should be able to without installed in the room auxiliary equipment, such as Sensors based. Unlike competing devices, it could take you somewhere and stand up for VR games and it was a tent in a camping.
Limited Freedom
Possible, is Google's VR chief Clay Bavor explained, mainly, by two of the glasses mounted cameras. The capture of the space and put the data in the virtual reality. Other Sensors, which measure about speed and acceleration, to help. World Sense Google calls this technology. Since the glasses also works wirelessly, you can move freely.
Limitless, the most VR Apps will not be still. Rather, the App developers will define specific boundaries for your VR world. You come close, this is indicated by a Fading of the environment.
Wireless technology, however, has a disadvantage: The time that you can spend in the virtual world, is limited by the battery life. Still, it was too early to speculate how long that will be, says Clay Bavor.
No Bargain
Anyway, Google is developing a reference model, a kind of blueprint that can use other companies as a template for their own models. Lenovo and HTC are already working on such devices. The must, however, contain expensive Hardware in order to comply with Google's requirements. Among other things, a very fast Smartphone processor and a VR suitable, high-resolution Display one of them.
Because of the high demands of the hopes of a cheap VR glasses are not met by the new Google-System. The price of the devices will be "approximately in the range of common PC glasses", said Clay Bavor, i.e. between 500 and 900 euros. The Google glasses would be a bargain.
Image quality, almost like in the movies
However, you should offer some advantages when it is ready within a few months. Compared to Smartphone glasses about a more favorable weight distribution. The Smartphone exercises for VR-headsets like the Daydream View, print on nose and face, which can be created imbalance. Autonomous glasses could be better balanced, says Bavor. This would appear to be easier.
But above all, Google promises to be a very good graphic quality. Under the project name "Seurat" the group works on a technique to reduce the effort required for the calculation of high-resolution graphics extremely. As an example, is shown at the Google I/O on a prototype of the new glasses in a scene from the movie "Rogue One", in which you can move freely.
If all of this works, what has made Google for its new VR technology, it is interesting. Cheap from Lenovo and HTC manufactured glasses are not to be pragmatic and expected, but probably cheaper than the current PC-based systems. As a powerful – and therefore expensive – PC, you can save. That could lower the barrier to entry for many VR-interested parties, the hesitation at the current Offered, because you spend for a high-quality VR System, including glasses just yet quick to 2000 euros.