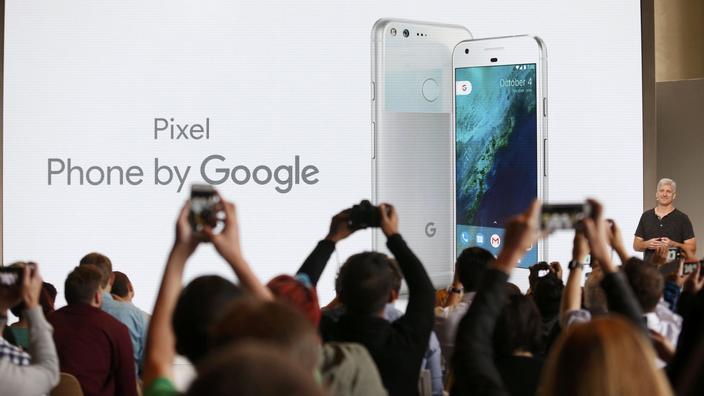 Google presents Pixel, its homemade phone
Available for pre-order this Tuesday in the United States, it is compatible with the virtual reality headset, presented simultaneously by the American giant.
This is the latest addition to the Google house. It is called Pixel and is the first smartphone integrally designed by the American giant. The latter insisted on the main strengths of the device, including the qualities of its camera and the fact that Pixel was "designed for virtual reality". The company also presented a virtual reality headset compatible with the phone.
To learn more: Google draws Pixel smartphones in front of the iPhone 7
The device will be available in two sizes, like its competitor produced by Apple, and in three colors. The giant also did not fail to tackle the brand to the apple by presenting the 3.5 mm jack of the device "which is fortunately not new". The disappearance of the jack of the last iPhone, with specific headphones, had made cringe.
Pixel will be sold, naked, at 649 dollars, or about 579 euros. Pre-orders will begin this Tuesday evening in the United States, Canada and Australia and on October 13 in India.
"Follow our live on Facebook and ask us all your questions