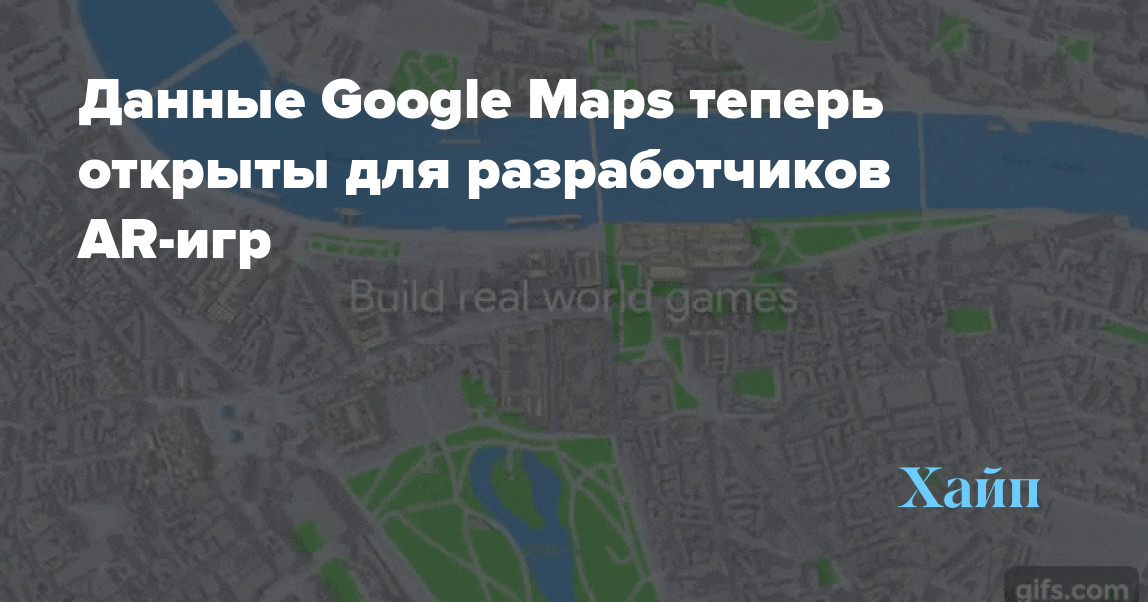 Google Maps Data is Now Open to AR Game Developers
The PokemonGo game was extremely popular immediately after its release — the interactive format of the application was liked by millions of users around the world. The AR, augmented reality feature, allows players to "catch" Pokemon that are literally hiding in their house or garden.
Wherever you are, you can find funny creatures in any location. It is thanks to this innovative approach that PokemonGo has become the most popular location game.
Even two years after its release, the game is still popular. Given this fact, Niantic is releasing two more developments this year: Harry Potter and the Ghostbusters. Along with this, two applications from other companies are being released: Jurassic Park from Ludia/Universal and The Walking Dead (The Walking Dead: Our World) from Next Games.
Due to the fact that not every developer can get access to Niantic tools, Google decided to open the Google Maps APIs for mobile game developers. The company stated:
We have added Google Maps data to the Unity game engine. We turn buildings, roads and parks into Unity game objects, where developers can add textures, style and customization to match the appearance of the game.
Google has released a video showing what can happen when game developers use the Google Maps and Unity SDK APIs to create location-based apps.
Alexander Tabe, CEO of Ludia, commented on the use of new features:
Thanks to the Google Maps data integrated into Unity, we were able to focus our time and energy on creating a detailed virtual experience for our users so that they can find virtual dinosaurs in the real world.