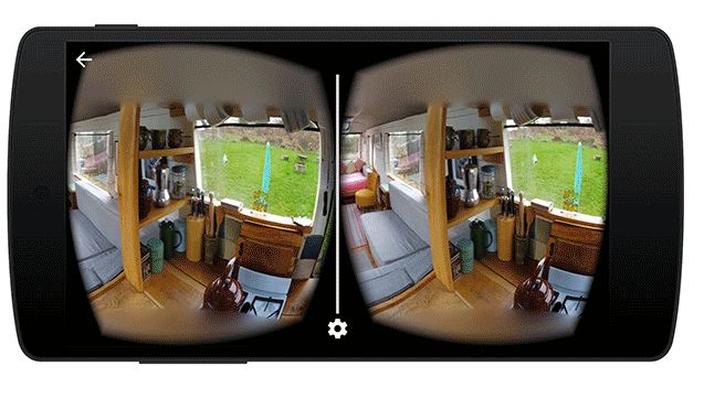 Google launches app to take photos in virtual reality
Google Cardboard Camera allows to photograph panoramas, then visible thanks to the virtual reality headset of the brand.
Google has found a way to make your slideshow evenings even longer, but much more interesting. Thanks to an application, for now reserved for Android phones, it becomes possible to take photos in virtual reality.
It is not necessary to purchase the latest Samsung or Nexus to be able to do this. In fact, all phones that can take "panoramas" are eligible. The application allows you to take 360-degree photographs, accompanied by ambient sounds. Simply move your phone spherical to capture the entire landscape.
The photograph is then visible thanks to the Google Cardboard, the cardboard virtual reality headset developed by French Google engineers. When you turn your head, the image also moves. To reinforce this feeling of immersion, the application adds to the panorama an effect of depth, possible thanks to the Cardboard: the two eyes do not see quite the same thing.
Soon a Facebook app
The arrival of this application is made in a period of popularization of virtual reality, which allows to see photos and videos in depth thanks to a headset covering the entire field of view. In October 2015, the New York Times sent more than a million Cardboard headsets to its subscribers so they could discover reports shot in virtual reality. This is the first time that a mass experience of virtual reality has been carried out.
This technology is stoking the appetites of many new technology giants. Mark Zuckerberg, the CEO of Facebook, said that "virtual reality will be the next computing platform". The social network owns Oculus, a company that will soon manufacture and market "high-end" virtual reality headsets. Facebook is also developing a virtual reality application for smartphones. Samsung and HTC are also developing their own devices, which have video games as their main function.