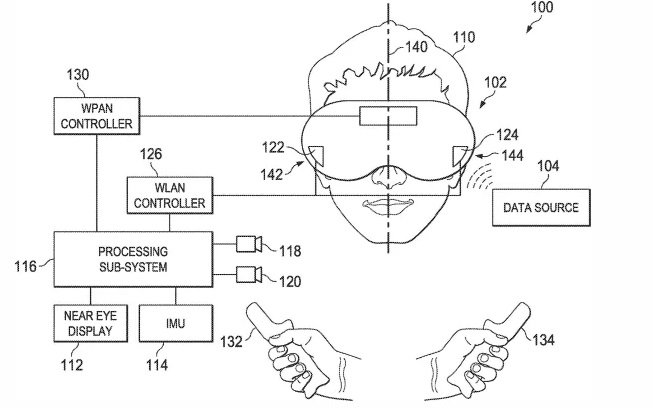 Google is working on a wireless VR glasses for gaming service Stadia
Google is working on wireless VR glasses for gaming service Stadia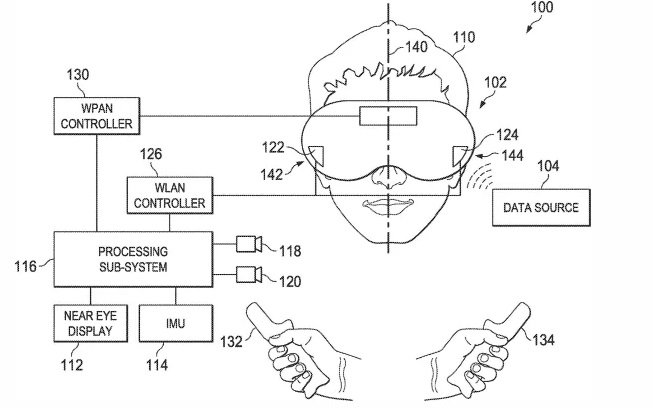 The company Google plans to release a new wireless virtual reality headset for the gaming streaming service Stadia. At least a patent application on such a device was discovered in the database of the patent and trademark office.
This document describes how VR – a device that attaches to the head (Head Mounting Display) – interfaced with a computer or smartphone via wireless technology. Judging by the sketch, the headset will work in conjunction with two controllers. On the back of the device has two WLANs and one WPAN to connect the controllers.
If Google did release this VR headset, it will likely be sold as a companion device to Google Stadia. At the moment the search giant has completed the development of points of Google Glass third generation. The gadget is at the stage of production, it is responsible for the company Pegatron and Quantra Computer.
As for Google Stadia, the service starts streaming the VR games scheduled for November this year in the USA, UK, Canada, and several European countries. It will be available on different platforms, including smartphones, tablets, laptops, computers via browser Chrome and Chromecast Ultra. In the first phase, access to some of the games will be provided free of charge.