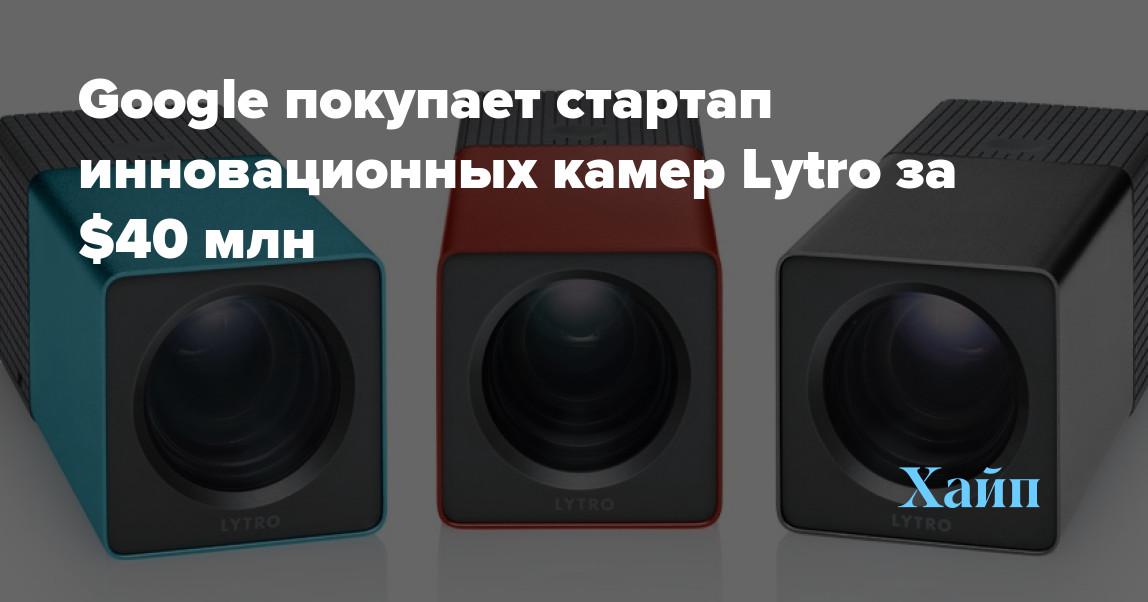 Google buys innovative camera startup Lytro for $ 40 million

Photo: ginagenis.wordpress.com
Google recently unveiled a powerful panoramic lightfield camera and a dedicated app for viewing VR content. Now the American corporation plans to develop this direction using third-party developments.
The news that the search giant will soon swallow up startup Lytro, famed for its innovative lightfield cameras, is one of the most talked about in the VR world today. There are different amounts of the transaction – from $ 25 to 40 million, while it is reported that for Lytro this is more a forced step than a profitable project. Together with other assets, Google will receive 59 patents related to shooting technologies. It is known that some of Lytro's employees have already refused further cooperation with Google.
Lytro made a big splash in 2011 when it introduced the unprecedented Light Field technology. The first post-shoot refocusable cameras cost $ 400 and were very successful. A patented light field technology that helps to recreate complete image information is used to solve many problems in computer graphics.
The concept of live photography, which can be "customized" on the fly, has been appreciated all over the world, and now Google is seriously interested in it.
As it turns out, the decision to acquire Lytro has a clear rationale. This is the Welcome to Light Fields application launched last week. Users are offered to "feel the full depth and transparency of the real world." Lytro technology is perfect for this application.
Considering the upcoming Oculus Go mass market release and the advancement in Magic Leap development, such an acquisition looks very welcome.