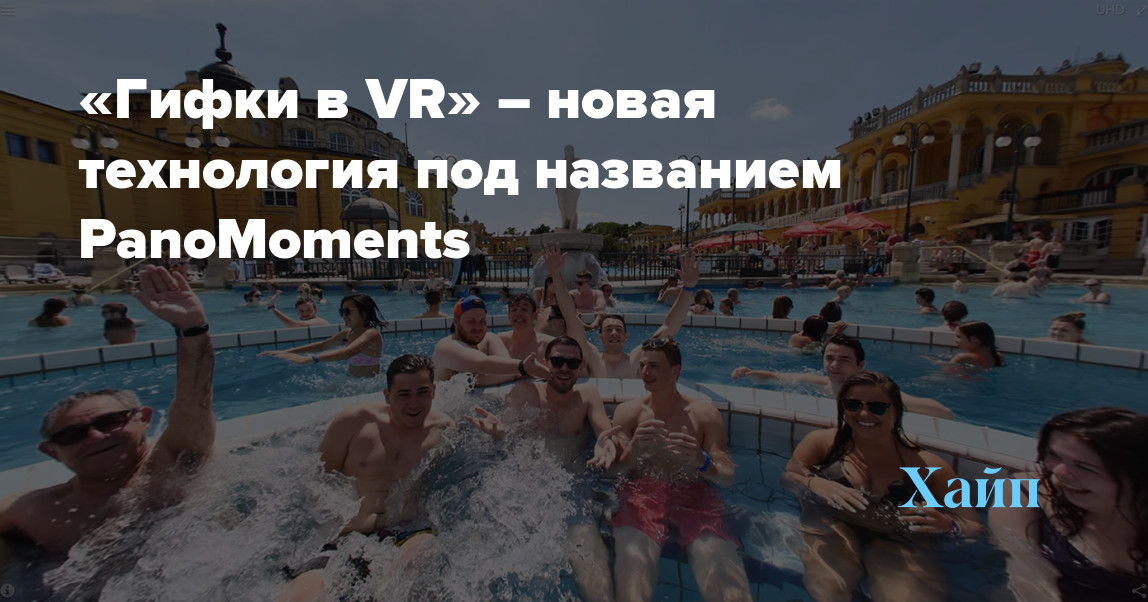 "GIFs in VR" - a new technology called PanoMoments
One of the main reasons that it is extremely difficult to predict when the hype around the VR industry will end is that it is very difficult to get people to wear uncomfortable headsets. Not to mention making it a habit. Moreover, this is also true in relation to people professionally engaged in virtual reality.

Photo: venturebeat.com
Meanwhile, VR developers were divided into patient and "elastic cockroaches" who invest all their money in the development of the VR industry and those who gave up, abandoning their dreams. There is another approach in which developers completely switch their attention to content and augmented reality applications, because it is perceived much better in the market. These companies are hoarding fat and are waiting for the moment when virtual reality devices become convenient, cheap and can finally take their rightful place in the consumer market.
Golden mean
On the other hand, 360-degree photos and videos are perceived by users with a certain duality: "360 degrees is not real VR"! In any case, this niche has been in demand for a long time, and there are already methods for monetizing it.
A few years ago, the "myopia" of developers led to an underestimation of photo and video content in a new format, which has become a kind of VR locomotive that brings good profit.
This is a kind of golden mean for VR technology, which has been underestimated in the fast-paced pursuit of full immersion in virtual reality. An important intermediate point was missed, which led to a lack of research, discovery and development of related and parallel technologies, which are based on the same immersiveness. Moreover, these technologies can very quickly appear on the consumer market, because they are easier to use. However, most often this point is simply ignored by the developers.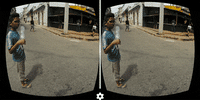 Photo: venturebeat.com
An example of such an "intermediate" technology, which must be paid attention to, is PanoMoments (see the tweet above), a kind of "live photos" that the user can "animate" and view in VR or on a regular screen (the author does not have any relationship with PanoMoments – he is simply interested in supporting the development of this technology for use in WEBVR).
Time to unite
PanoMoments is based on technology that allows you to combine time and space in such a way that you get a neat mechanism of their codependency from each other. PanoMoments helps open new creative possibilities for users and brands to express themselves using immersive content. This concept is similar to what you might have seen in the popular first-person shooter called Superhot, where time only starts ticking when you move.
According to Dustin Kerstein, founder of PanoMoments, it is this limitation, like the border of the artist's canvas, that reveals creativity. He claims that this is a new medium for exciting stories and stories. The technology ensures that the viewer can see every captured frame, allowing them to immerse themselves in the content and have an unforgettable experience. Moreover, you can enjoy live photos both in a VR headset and in a browser window.
PanoMoments does not have to compete with panoramic photos and 360-degree video, the technology only expands and complements the tools that can be used by both ordinary users and corporate clients.
Note, in the case of 360-degree photos and videos, the user is just a passive viewer. PanoMoments, on the other hand, allows the user to control and "animate" any moment they like with their movements, giving the viewer a feeling of participation in the creative process.
If each photo replaces 1000 words, then video replaces 1000 such photos, and that's a huge amount. Anyone physically cannot capture every frame of this video. Most of the little things go unnoticed, but it is these details that make the image magical. PanoMoments are live photographs that transform even the smallest moments of our lives into magic, Kerstein says.
Almost magic
One technology use case that immediately comes to mind is the use of PanoMoments as a GIF VR creation tool – virtual reality GIFs that are likely to become very popular in the consumer market. However, the possibilities of PanoMoments are much wider: a 360-degree "canvas" can be turned into a living tapestry from many moments combined into a single story that can be used for various purposes. Kerstein and his team are currently engaged in similar experiments.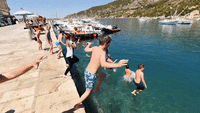 Photo: venturebeat.com
Think that you can divide the spherical sections of a 360-degree panorama into several segments and use PanoMoments to create, for example, a whole site of interconnected live photos, which will also have all the necessary control mechanisms both in VR and in the browser. This approach opens up completely new possibilities and ways for creating original custom navigation methods.
Imagine the front doors of a building opening when you move towards them. Thanks to our method, you will be able to shoot objects both at very close and long distance, and the audience will always feel a sense of presence, says Kerstein.
An alliance made in the WebVR space
PanoMoments has a lot in common with WebVR: most likely, the two technologies will merge together. Imagine having live photos sprinkled throughout WebVR in short entertainment programs, interactive menus, creative ads, or just fun snapshots with family and friends. For PanoMoments, this is the best time when the virtual Internet industry is developing by leaps and bounds. These two technologies will come together as cousins ​​to enable developers to create extraordinary immersive content.
We need a lot of high quality content to bridge the gap from 2D to VR. PanoMoments is just such a bridge. According to Kerstein, this is a new creative environment that has low development and reproduction costs and a very high engagement rate.
To view the PanoMoments Case Study Gallery and get an idea of ​​this technology, which is becoming a new tool for recording, expressing and sharing content, click here.
Amir Bozorgzade is co-founder and CEO of Virtuleap, the host of the global WebXR Hackathon, and founder of the startup GAR-At-Ratio (GAR) XR.
Based on materials from venturebeat.com