Fyusion brings 3D vision to the devices around us
Photo: TechCrunch Every week, over 15 million users download the Fyuse app, which allows you to create and share 3D interactive images with each other. But hardly anyone thought about the fact that each such photo becomes a training tool for the "eyes" of the new generation.
Fyusion, a San Francisco-based development company, has made significant headway in creating 3D photography applications over the past three years.
The next step in its strategy is the introduction of universal technology for rendering 3D images for private users and business representatives.
We hope that in the future, the Fyuse spatial photography format will be used everywhere, and de facto, it will become the standard application for displaying 3D data for all consumers. One day, thanks to the accumulated experience of cloud 3D processing and robotics, live 3D images will become a standard feature of your device, regardless of whether it is a smartphone or a personal robot. Our plans include the global implementation of Fyuse and 3D Visual Understanding technologies for all computer equipment! – said Radu Rusu, CEO of Fyusion.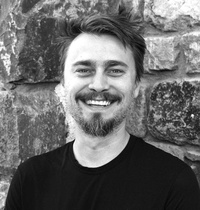 Radu Rusu (photo: Fyusion)
To implement the plans, Fyusion has already raised $ 22 million in venture capital: from NEA, a computer-focused company, strategic investors Presence Capital, Gionee and NTT DOCOMO Ventures, as well as from the 2020 investment fund (cooperating with Hon Hai Precision Industry). According to Rusu, the raised capital will allow Fyusion to develop in several directions at once, as well as expand its geography, thanks to new offices in China and Japan.
It looks like Fyusion plans to promote its rendering technology more aggressively to both business clients and private consumers. The company already has several cooperation agreements with such auto giants as Cox Automotive (in the USA) and Gulliver (in Japan).
On the e-commerce side, Fyusion plans to partner with retailers like Walmart and others that use 3D visuals to sell online.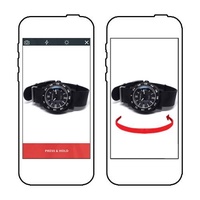 Photo: Shibusa Studio
In addition, the company is partnering with Huawei, ZTE, Gionee and TCL to build AR ecosystems based on the Android platform. And, according to Rusu, soon (by the end of 2018), users will be able to see Fyusion technology on widescreen displays and other hardware:
We conducted the first iteration of the format and over the past 12 months have been collecting customer feedback to find a specialized solution for the full implementation of 3D technology on the "big screen". This will mark the launch of the Fyusion Enterprise Platform.
In a sense, Rusu's work at Fyusion is a continuation of the research he conducted at the famous Willow Garage robotics laboratory.
Self-learning robots Willow Garag, able to see and understand the world in 3D, made us believe that this technology can find widespread use on user devices. Basically, we just found the right format for machine learning, communication, and compatibility with new hardware devices like AR Head Mounted Devices. Which in the long term will provide us with significant advantages.
According to Rusu, investment capital and extensive partnerships will allow the company to attract third-party application developers to work:
Third-party experience will "teach" technology to improve: to better understand and convey people, objects and scenes recreated by the camera. 3D models will receive extreme rendering fidelity not available with 2D images.
But, despite the fact that the market for visualization and image recognition technologies is attractive enough for investors, it is still underdeveloped. It is important to understand that such startups are key moments in the further development of robotics and automation, they give machines a more efficient way of learning about the world.
We are a small startup operating in a world dominated by big players. But the unique rendering technology and 3D capture geometry give us a strong technical edge over any application drawn in 2D.
Source: techcrunch