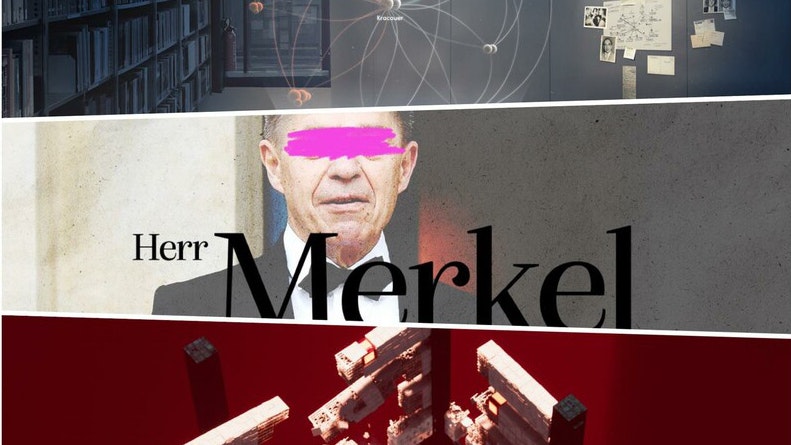 From" Herr Merkel "to" Demolition Dinos": Medienboard promotes new games and series
Seven games, one VR experience and ten series will be supported as part of the new media promotion. (Graphic: Medienboard Berlin-Brandenburg)
Note: We have used commission links in this article and marked them with"*". If an order is placed via these links, t3n.de a commission.
The Medienboard Berlin-Brandenburg supports the development of seven computer games. There is also money for a VR project and ten series formats.
As part of its new media funding, the Medienboard Berlin-Brandenburg will invest around one million euros in a total of 18 projects. Below is a series format with the title "Herr Merkel". According to the state-owned funding company, this is "a sensitive comedy series" about Angela Merkel's husband Joachim Sauer. The project will receive 18,000 euros.
The project "The True Film", touted as an "interactive VR experience", receives significantly more money. There, users will meet film theorist, sociologist and writer Siegfried Kracauer and his wife Elisabeth in a virtual space under the guidance of a historian. The project of the Berlin-based company Invrspace receives 100,000 euros from the funding pot.
These game projects receive financial support from Medienboard Berlin-Brandenburg
The indie studio Industrial Technology and Witchcraft, based in Berlin-Mitte, receives a total of 125,000 euros in development and production funding for its simulation game "Farpoint". The action-adventure "Ice Dance Nomads" from Studio Fizbin receives 100,000 euros in development funding. The third highest funding for a game goes to the physics game "Demolition". 90,000 euros in production support developer edge of the factory and the Games gets.
For their multiplayer party game "Demolition Dinos", 60,000 euros from the new media funding pot will go to the developer Studio Nachtwerk. Another 45,000 euros will go to Konsole Labs for their smartphone game "Air Punch". The adventure game "Crossroads", in which you travel through space as Alexander von Humboldt, receives 23,500 euros in development funding. An additional 18,500 euros in funding will go to Studio Happy Broccoli Games, who are also working on an adventure game under the name "Pirates".
A total of 562,000 euros will go to the eight game projects if we count "The True Film". This corresponds to more than half of the total funding of 936,500 euros.
Also interesting: More revenue for game developers: Microsoft reduces store commission to 12 percent
You might also be interested in