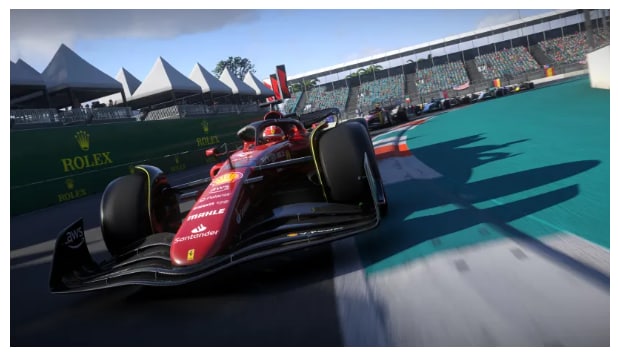 Formula 1 in virtual reality
The legendary Formula 1 Grand Prix game, coming out next month on PC and consoles, is the latest racing simulator from EA Sports. This is also the first game of the legendary series with support for VR headsets, which will allow you to immerse yourself even more in high-speed gaming.
Earlier this week, a new trailer was released showing two and a half minutes of immersive VR gameplay filmed using a PC VR headset. The video shows a professional Formula 1 racer Lance Stroll from the Aston Martin team participating in the Canadian Grand Prix – one of several tracks on which you will compete starting from July 1.
In F1 22, physics will be improved and a new control model will be designed to better simulate the sensations you experience while driving an F1 car. Of course, the new season means new cars, as well as new tracks, such as the Miami International Circuit. In addition to VR, F1 22 will feature F1 Sprint for the first time in the series – a mini-race featuring the usual line-up of F1 superstars such as Lewis Hamilton and Max Verstappen, as well as F1 Life – a new luxury space to showcase their supercars, clothing and accessories.
When it came to VR support, EA Sports turned to developer Codemasters for help, the same team that brought VR to DiRT, another popular racing game for PCs and consoles.
"We heard from our players that they want VR in the F1 series. We needed to make sure that we were able to provide it at the level that we expected from our work," Mather added. "We wanted to make sure that VR on the track would be as exciting and exciting as it deserves to be."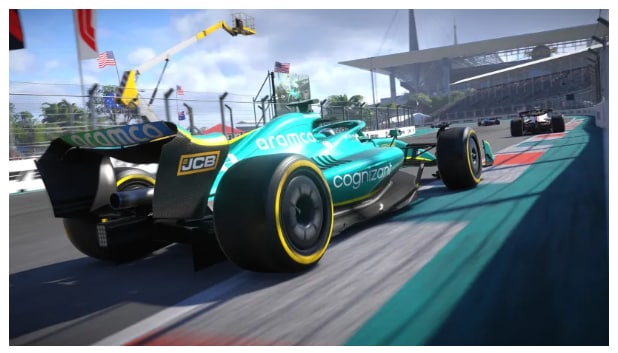 "We also had a great opportunity to collaborate with the team that created VR for the DiRT series, so we knew we would get quality. Along with the amazingly detailed visuals, deep and exciting sound, as well as the pace and excitement of Formula 1, I think everyone will like what we have achieved with VR."
F1 22 will be available from July 1 on PC, Xbox, PlayStation, as well as in VR using a PC VR headset or Meta Quest via Air Link, Virtual Desktop or any other VR streaming solution.