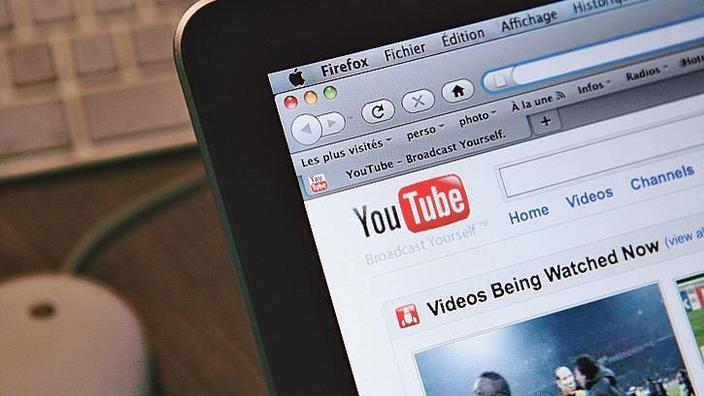 Faced with Periscope, YouTube bets on the "live" at 360 degrees
The platform, which already offers the uploading of 360-degree videos, now allows their live broadcast. YouTube is thus seeking to compete with Periscope and Facebook Live.
Immersing yourself in a place while not being there, this is what YouTube's new feature allows. The platform owned by Google, which has been offering 360-degree videos since March 2015, now makes it possible to broadcast them live. To take advantage of these features, simply move the mouse cursor or move your finger on the screen to view the video from all angles. An immersive sound feature, able to adapt the sound to the angle chosen by the viewer, is also available as an option, but only for delayed videos.
"Now, thanks to their smartphone, people will be able to think of themselves in the front row of an event without being physically there," Neal Mohan, product manager at YouTube, told The Verge. To develop this technology, YouTube collaborated with VideoStitch and Two Big Ears, developers of virtual reality software. The platform will make a first demonstration of its new service by broadcasting live and 360 degrees some concerts of the Coachella festival, which is currently held in California.
Tough competition with Facebook
YouTube is entering the particularly coveted live video streaming market, currently dominated by Periscope. And it finds for main competitor Facebook. Two weeks ago, the social network made improvements to Live. "In the future, I think people will want to stream live video, and allow other people to interact with them," said Facebook CEO Mark Zuckerberg at a conference in Berlin in February. Both of these services allow viewers to interact with the content creator, something that YouTube's new feature does not offer.
The two digital behemoths, which each claim more than a billion users, are not only competing in the field of video content: they are also betting on virtual reality. Facebook, presented last week a camera specially dedicated to 360-degree videos. Virtual reality headsets are another priority for the social network, which bought the company Oculus VR to develop the eponymous headsets. Facebook has also partnered with Samsung to develop Gear 360. For its part, Google has developed Cardboard, a cardboard virtual reality headset, which has sold 5 million copies since 2014. According to The Wall Street Journal , the American firm is currently working on the development of an autonomous virtual reality headset, not requiring a computer or smartphone.