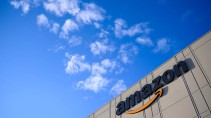 Facebook stops selling Oculus-VR-glasses in Germany
Facebook has stopped the sale of Virtual Reality (VR) goggles of his company Oculus in Germany until Further notice. It is in talks with regulators had to be taken, according to the Online network. According to information from the newspaper "the world" was triggered by the recent announcement to link to the Oculus Profiles gradually with Facebook Accounts. Facebook itself was no information on the reasons for the sale stops. For previous owners of the Oculus glasses nothing, to change the Online network said.
The Hamburg data protection Commissioner Johannes Caspar said the newspaper, the upcoming coupling of the Accounts was "extremely problematic" and referred to the European data protection regulation.
In Hamburg, the German Facebook subsidiary company has its registered office, the business in Europe, overall, is led by Ireland – and the data pads are ultimately responsible. Caspar would take the matter for further consideration to you, wrote the "world". You would then have to submit a draft Decision. Caspar was expecting not submitted a quick response: "Because in the last two years on the issue of the transfer of data between WhatsApp and Facebook such a decision proposal, I have little Confidence that it comes here to a speedy solution."
Oculus is a leading provider of consumer-glasses for so-called virtual reality (VR), where users in digital worlds can immerse yourself.
More on the topic of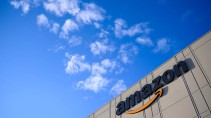 In armed : cartel office is driving proceedings against Amazon ahead
Opposition exclusive : If the privacy of the party work hampered
Dominik Nikol

Published/Updated:

Comments:

Is 2

,

Recommendations:

3
European data protection law : Overzealous and lifted
A comment from Constantin van Lijnden

Published/Updated:

Comments:

Is 13

,

Recommendations:

16
Source: dpa