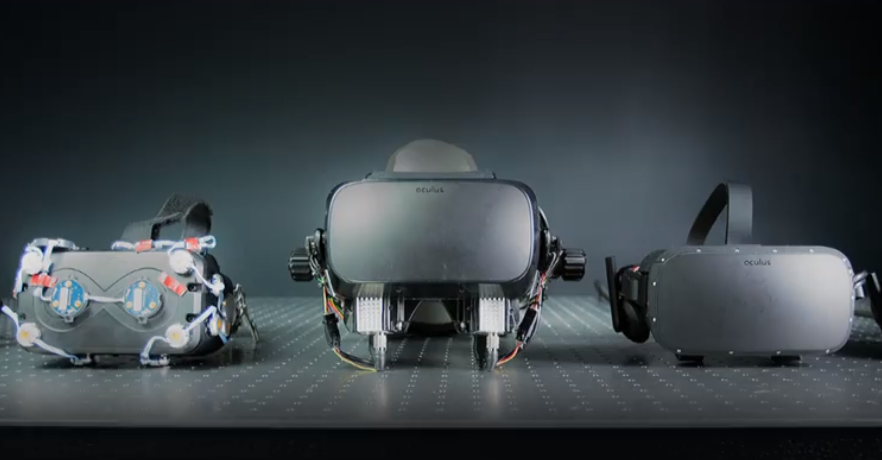 Facebook: "Oculus Quest is the end of our first Chapter VR. After that it gets really interesting"
Facebook: "Oculus Quest is the end of our first Chapter VR. After that it gets really interesting"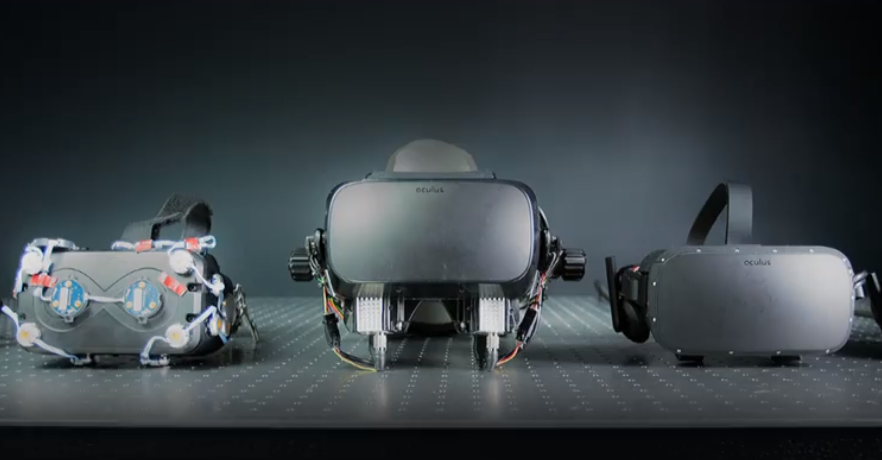 The head of the VR / AR Design Facebook John Lux said on Twitter that the Oculus Quest is " the end of our first Chapter VR ", and that " then it all becomes really interesting."
Tweet Laksa liked two other senior Facebook executives, Andrew Bosworth (Vice President of AR / VR) and Maria Fernandez of Guajardo (head of the Department of business, AR / VR).
Facebook believes that Quest , Go , Rift, and Rift's are VR headsets the first generation. The newly released Quest is not considered a new generation, rather it just brings the experience of the first generation in Autonomous form factor.
The company regularly demonstrates its research in the field of virtual reality and next generation. Many of the job listings contain references to " our platforms in consumer products the next generation, which will provide a revolutionary user experience in a simulated reality ".
Here is a summary of that research and the company's patents tell us about what Lux meant by "further":
Varifocal
All the VR headsets on the market today focused. Each eye is given a separate image, but the image is focused at a fixed distance from the lens. This means that your eye point (face) on the virtual object that you see, but focus (accommodate) to a fixed focal length display. This is called a conflict of consistency. It makes virtual reality less real, cause eye fatigue and headaches.
At the annual Facebook F8 conference in may 2018, the company demonstrated a prototype headset Half Dome. Half Dome is a Varifocal headset with tracking eyes, which mechanically moves the display panel to change the focal length by a distance equal to the distance to the virtual object that you see. This solves the conflict of consistency.
At Oculus Connect 5 in September 2018, Michael Abrash demonstrated an increasing level of software for Half Dome called DeepFocus. DeepFocus is a deep neural network which provides a realistic focus blur for virtual reality. Just like in real life when you look at an object close up, your review is around it will be blurred.
Why this is important: Varifocal headset with a realistic blur can afford to spend a very long session of virtual reality without eyestrain or visual discomfort, and also to make virtual reality more realistic.
Eye tracking is (that it allows)
Almost all consumer headsets today have a viewing angle of approximately 100 degrees horizontal with a resolution of approximately 1500 × 1500 per eye. The expansion of the field of view will decrease the effective angular resolution, because the distribution of pixels over a wider area means that in this part of the region they are smaller.
For the types of permissions required to support a wide field of vision, it will require rendering rendering.
The human eye has high resolution only in the center, it is possible to notice, looking around the room. Virtual headsets can take advantage of it only during rendering where you look directly at high resolution. Everything else can be rendered at much lower resolution. This is called rendering rendering.
Eye tracking also allows you to dynamically adjust the distortion of the lens depending on the exact position of the user's eyes relative to the lenses. This may allow the optical engineers to create lenses, which are subject to different (but predictable) distortions that can provide a wider field of view lenses.
Why this is important: eye tracking allows you to use the headset with a much higher resolution and wider field of view.
Tracking fingers
Today VR uses the controller for all tasks. These devices resemble a gaming console controller, split in half, but trigger to grip and more accurate haptic elements.
Facebook and other major companies in the field of virtual reality examine the possibility of free use of the hands in VR.
While tracking finger will not replace hand controllers for games, but social virtual reality and passive experience can be a wider use for non-game variants.
Why this is important: you do not need to use controllers for purely social or passive virtual reality.
Tracking of the face and body
With today's social consumer VR users have a primitive "cartoon" ideas about themselves or about the beings that are not people.
But what if you could have a photorealistic representation of your friends in VR? This is something Facebook is working using the IR camera in the nose of the gear VR headset and machine learning.
Now the company is even talking about tracking the whole body by using one external sensor using the muscle simulation model.
There are ways of body tracking in virtual reality, but they are mostly low quality.
Why this is important: you will be able to play in virtual reality with your friends as photo-realistic avatars.
Sensing room and mesh
Modern VR headset allows you to manually define the playing space without obstacles. This means that you usually use the large open space in your home.
But often it still is a limitation, and users of virtual reality still fear to face the surrounding objects.
Future VR headsets will be more realistic to transfer the geometry of space in virtual reality, blurring the lines between real and virtual. Your table can be represented in the form of a bag with sand in VR, or your floor lamp in the form of large plants.
Why this is important: You will be able to use more of their physical space and be situationally aware in a virtual reality.
PC wireless
Oculus Quest is already wireless, but his colleague S Rift uses the cable. Facebook, as we know, explores wireless technologies. In 2016 at Oculus Connect 2 Michael Abrash is predicted that by 2021 PC VR will be wireless.
Other companies such as HTC, have already put wireless adapters for PC VR, but at a price of $ 300. Research Facebook, it seems, aimed at reducing their cost.
In October 2018, the company filed a patent application describing a system in which positional tracking is used to send wireless data in a narrow beam, and not in a unidirectional antenna. This can significantly reduce power consumption and cost of wireless virtual reality. Last month Facebook received a patent.
Why this is important: you will be able to freely rotate and move graphics PC.
Source: uploadvr.com