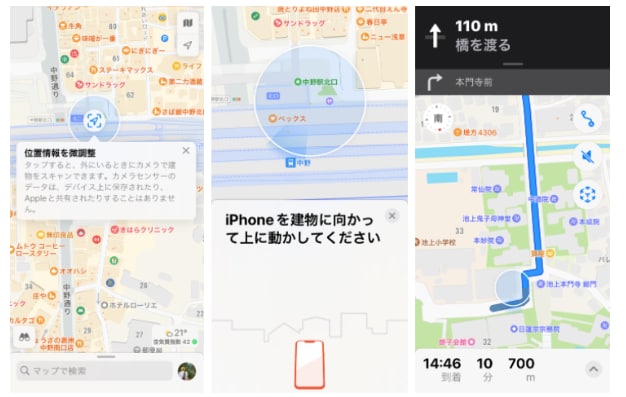 Explore Tokyo with Apple Maps-based AR technology
Tokyo, Japan, has become the last major city to receive official support for AR navigation when walking.
Back in 2021, Apple introduced AR navigation for the first time in its Apple Maps app, allowing iOS users to navigate the real world using virtual banners. Similar to the Live View in Google Maps, users can use their smartphone's camera to follow a series of virtual arrows leading to the right place without taking their eyes off the street.
Today we learned that the AR navigation feature has appeared in Tokyo, Japan, offering local iOS users a new way to navigate the maze-like city. This was first reported by representatives of Alta Distance, who discovered the feature yesterday by noticing the "Specify Location" icon in their application.
"It's nice that Apple is finally doing something more with its Japanese data collected through images than just Look Around, and AR navigation when walking should appear in maps starting with iOS 16," the Alt Distance report says. "AR navigation when walking is perfect for a new kind of internal maps that guide users through the intricate, information-rich labyrinths of underground subway stations such as Shinjuku, Tokyo and Ikebukuro.
Alto Distance has yet to test the feature in other regions such as Osaka and Nagoya. At the time of this writing, Tokyo is the only area of Japan that has reportedly received support. In addition to Tokyo, Apple's AR navigation is available in major cities such as Montreal, London, New York, San Francisco, Singapore and Washington.