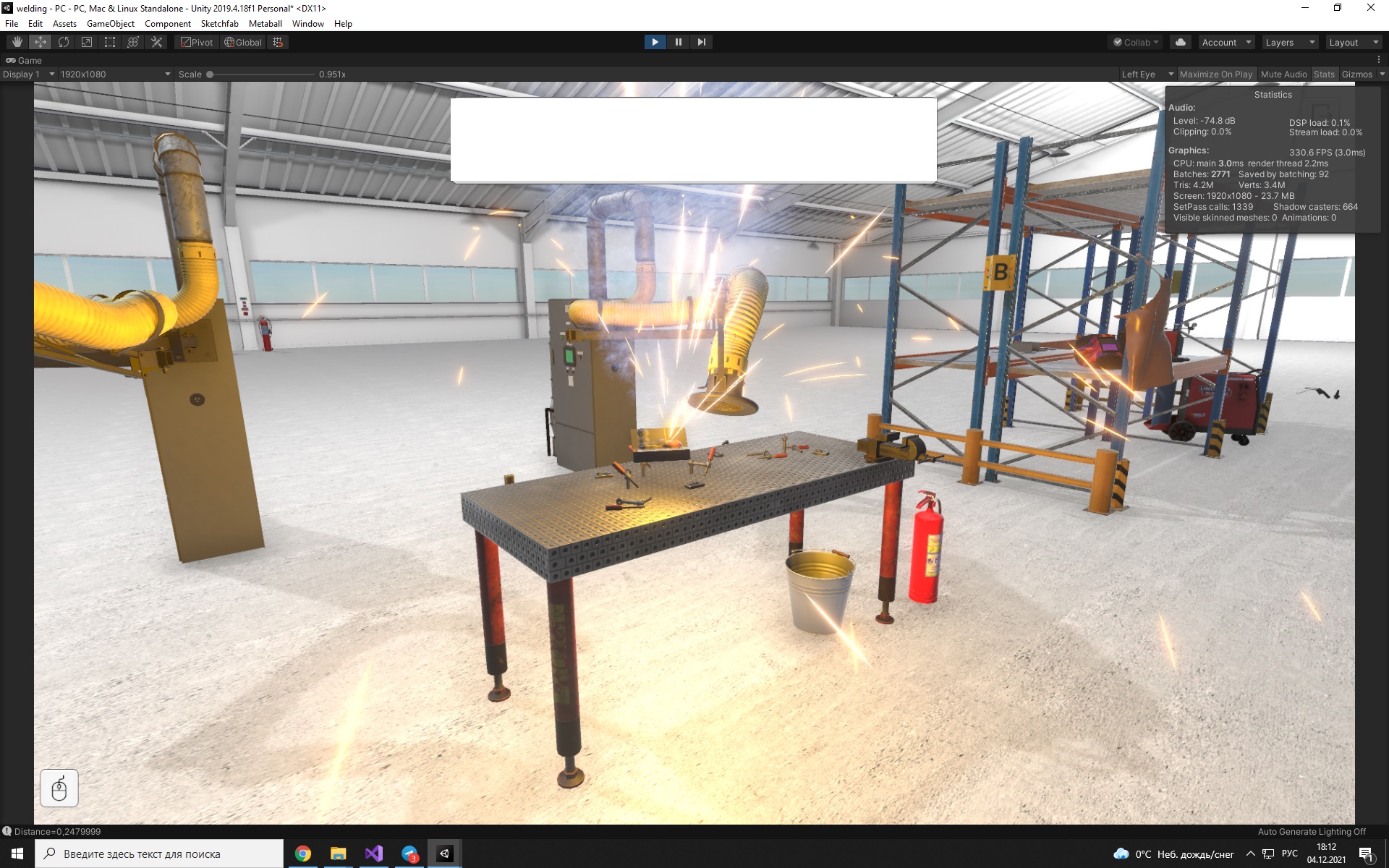 Experience in developing VR simulators in 2021 based on HTC Vive. Part 2
Once again, I welcome Habr readers. I continue to share my experience in the process of creating VR simulators developed by our team this year.
The first part
A few days ago, our team returned from Vladivostok. Successfully delivered to the customer and passed all tests virtual welding simulator.
Unity was chosen as the base. As a VR – HTC Vive Cosmos Elite + 3 Trackers.
The tracker pins on the semi-automatic holder are connected to the start button.
Tasks set:
study of the functionality and basic principles of operation on a welding machine
training in practical rules of using welding equipment
reproduces the process: manual arc welding
Reproduces the process of: semi-automatic welding
automatically generates statistical data on the result of performing exercises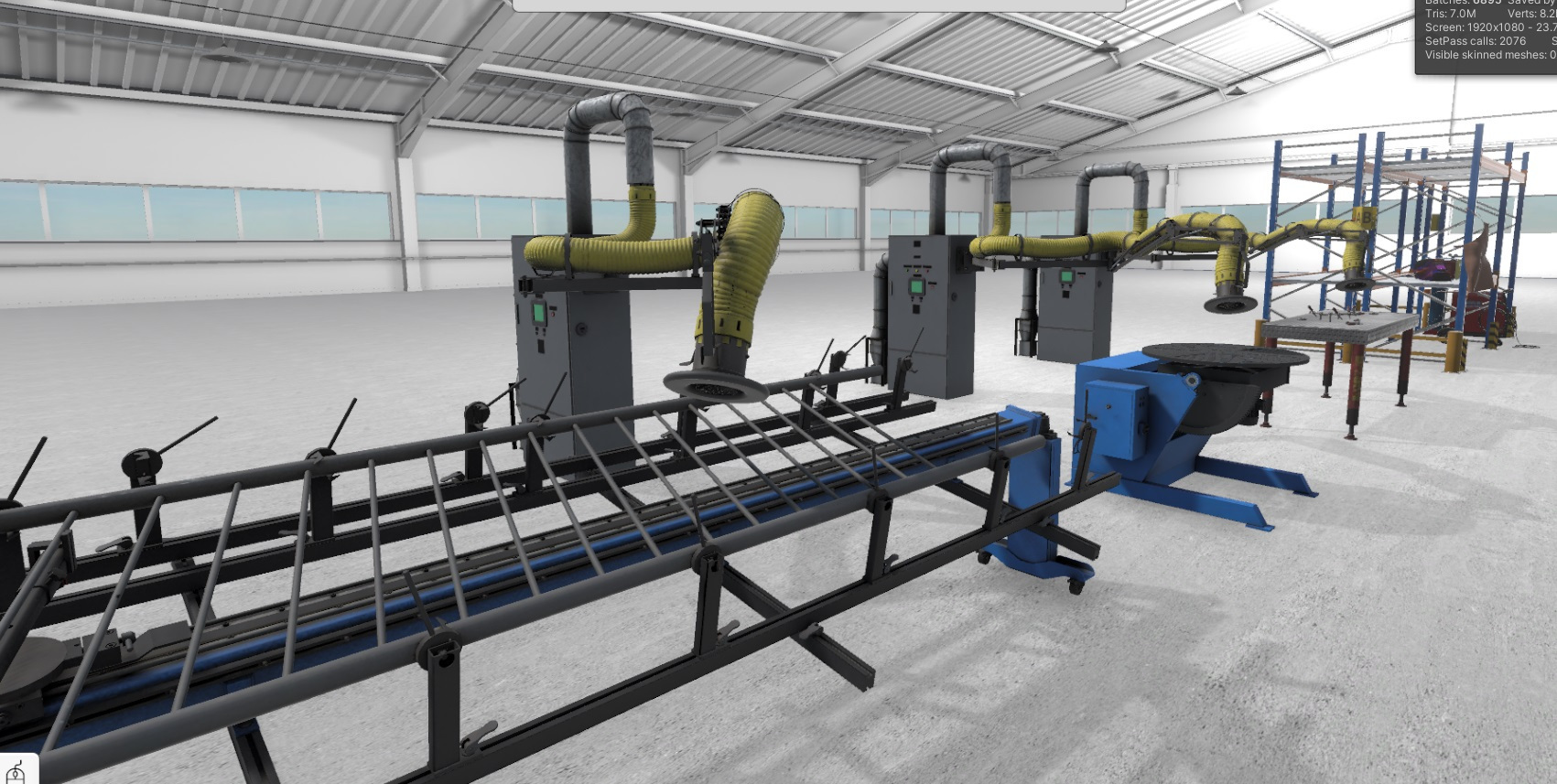 The appearance of the equipment in VR
Hardware Component Requirements:
swivel bracket for camera placement
fasteners for electrode holder and burner
mask mount
rod for fixing the workpiece, height adjustable
workpieces for welding
rack
electrode holder and burner
mask with built-in 3D glasses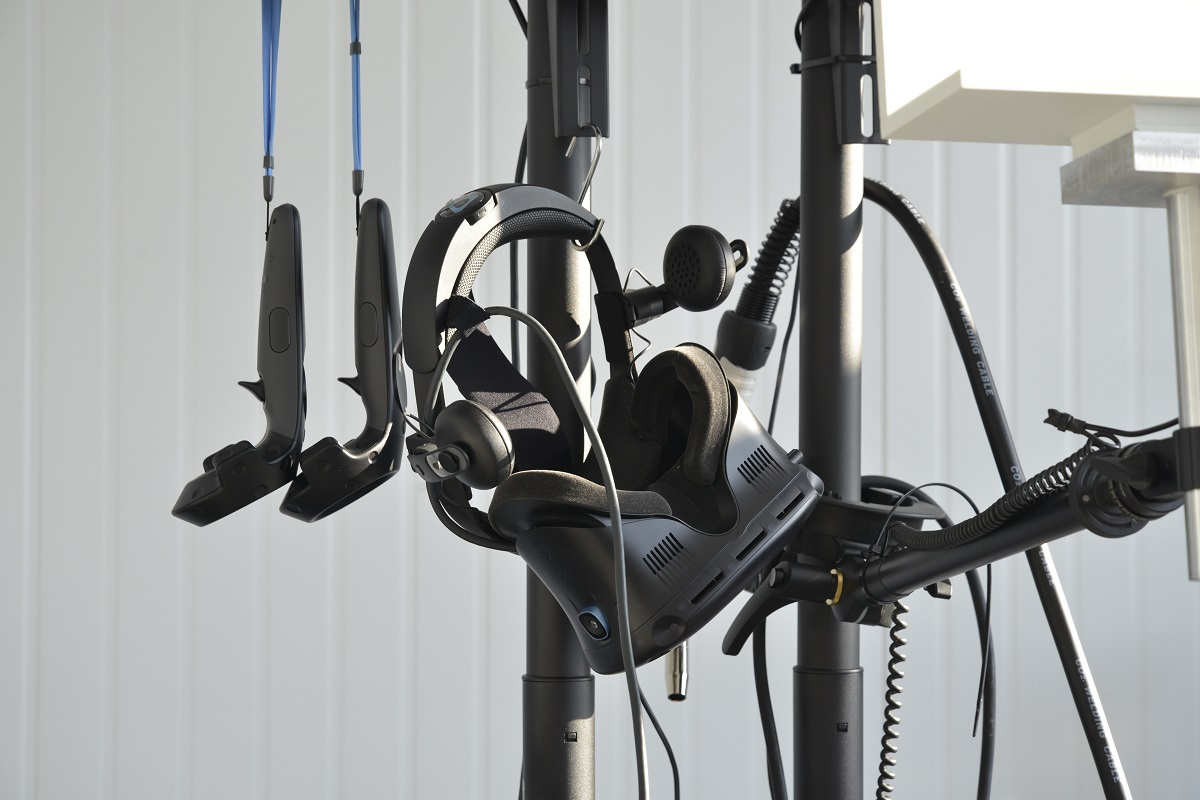 HTC VIVE Cosmos Elite as a "base"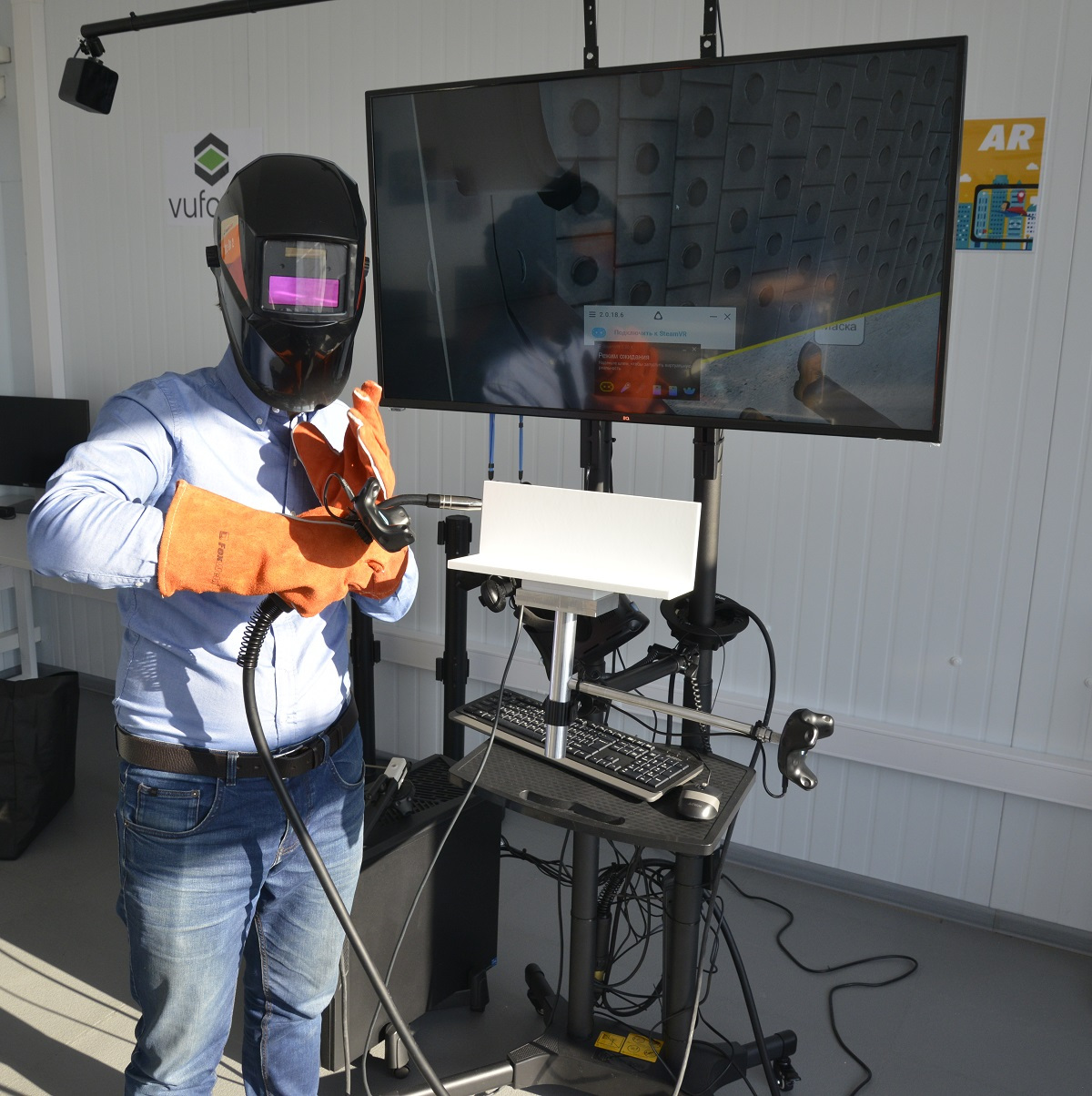 An example of using the simulator in the "semi-automatic" welding mode.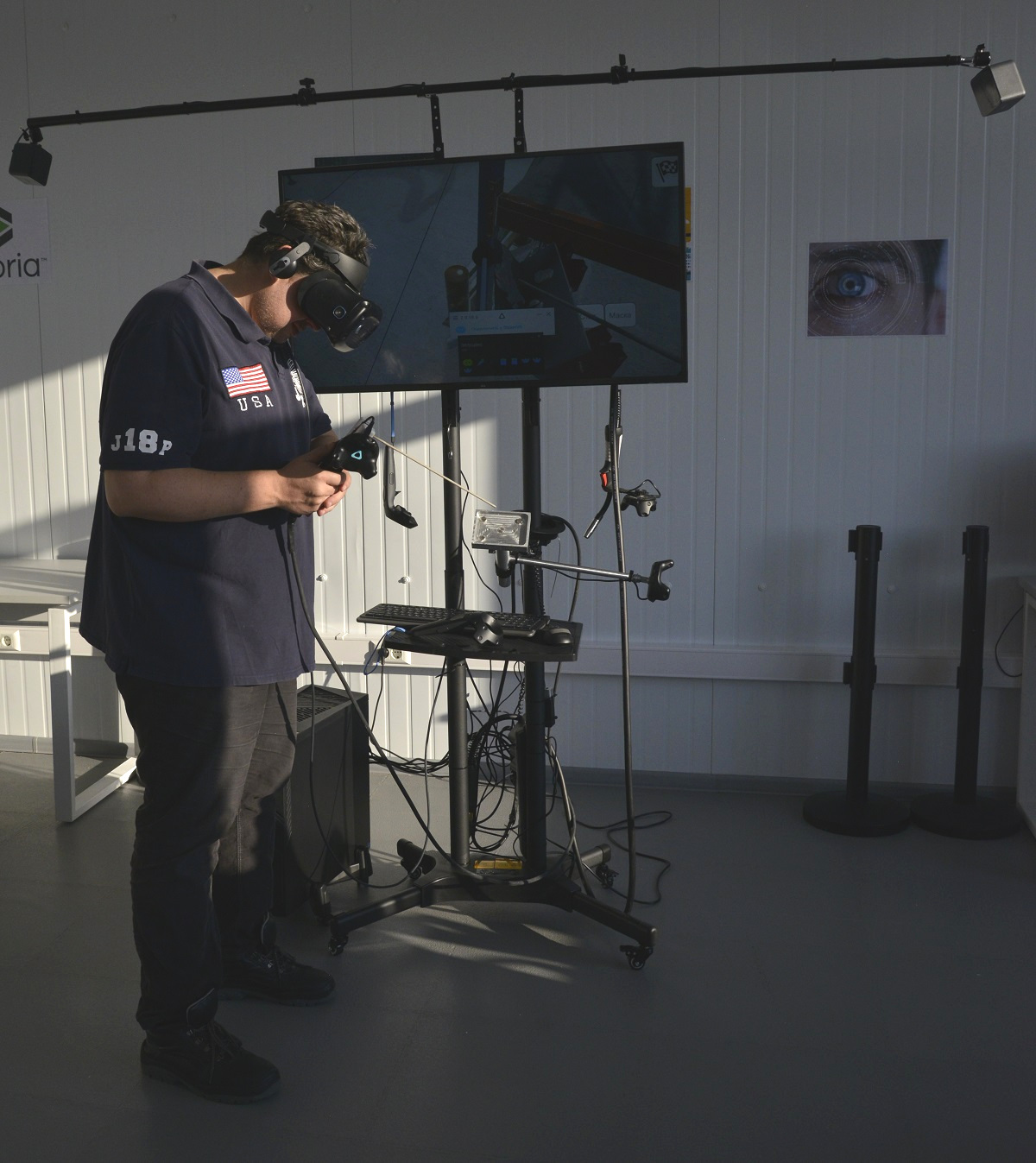 Manual "welding"
Required features:
visualization of welding machine operation
realistic simulation of welding sound in the virtual world
simulation of welding machine operation
coordination of the virtual scene in real time with the effects of the trainee on the controls
display on the monitor screen of the current parameters of the simulated welding process
statistical processing of results
studying a virtual welding seam after completing the exercise from different angles and different distances
the ability to choose exercises from a set
the ability to choose a workpiece for welding
display of the welding process in three-dimensional space using: virtual reality glasses, computer monitor
change the current strength for manual welding
change the wire feed speed for semi-automatic welding
get basic motor skills of ignition and maintenance of the welding arc
location simulating a welding room
simulation mode of the flow rate and electrode change in manual arc welding mode
formation of statistics on the results of exercises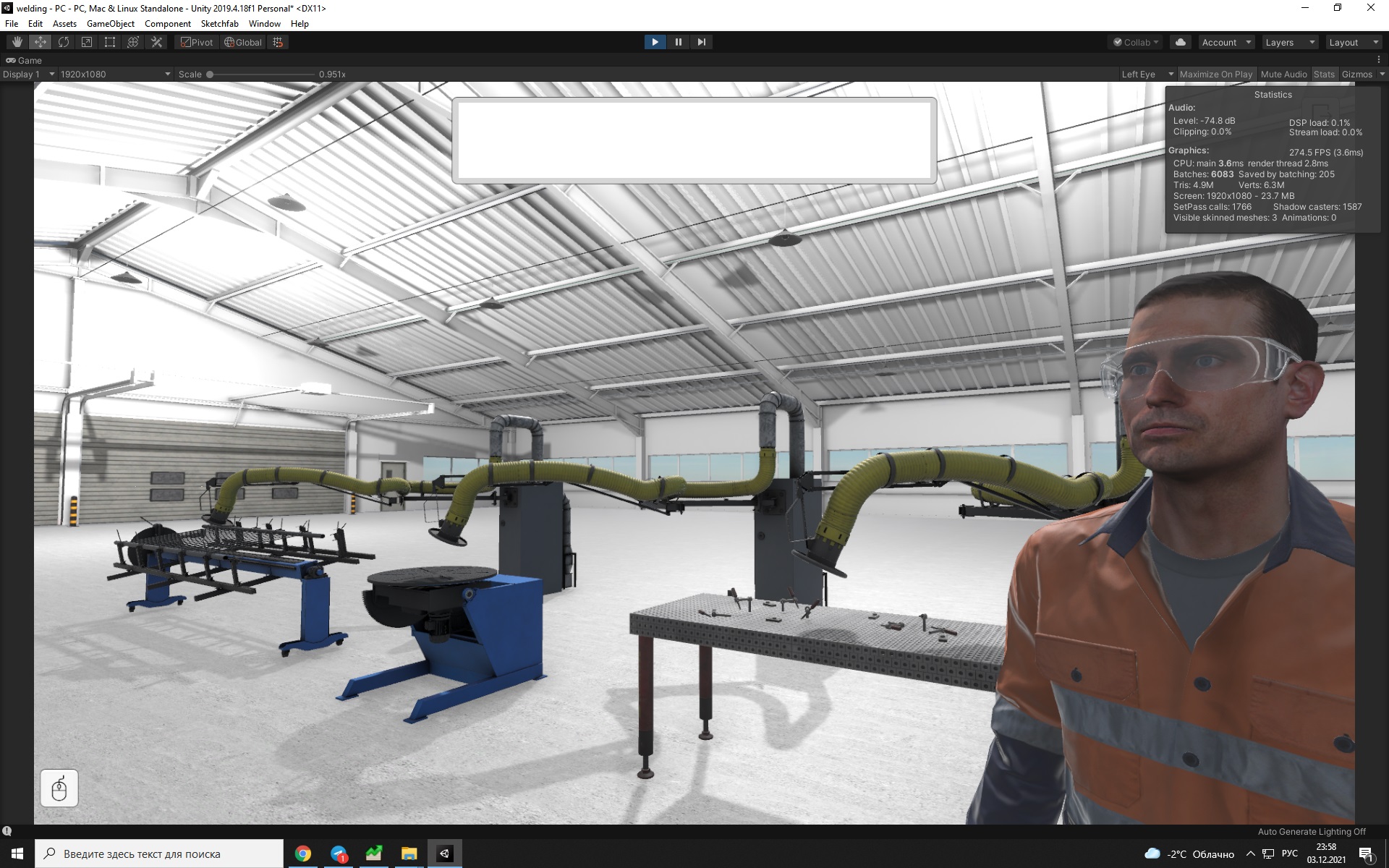 List of training exercises for practicing the accuracy of movements
Exercise #1. Welding seam surfacing in the form of two horizontal lines
Exercise #2. Welding seam surfacing in the form of five horizontal lines
Exercise #3. Welding seam surfacing in the form of two vertical lines
Exercise No. 4. Welding seam surfacing in the form of five vertical lines
Exercise #5. Welding seam surfacing in the form of a square
Exercise No. 6. Welding seam surfacing in the form of two nested squares
Exercise No. 7. Welding seam surfacing in the form of a diamond
Exercise No. 8. Welding seam surfacing in the form of two nested diamonds
Exercise No. 9. Welding seam surfacing in the form of a circle
Exercise No. 10. Welding seam surfacing in the form of two nested circles
Exercise No. 11. Welding seam surfacing in the form of a sinusoidal line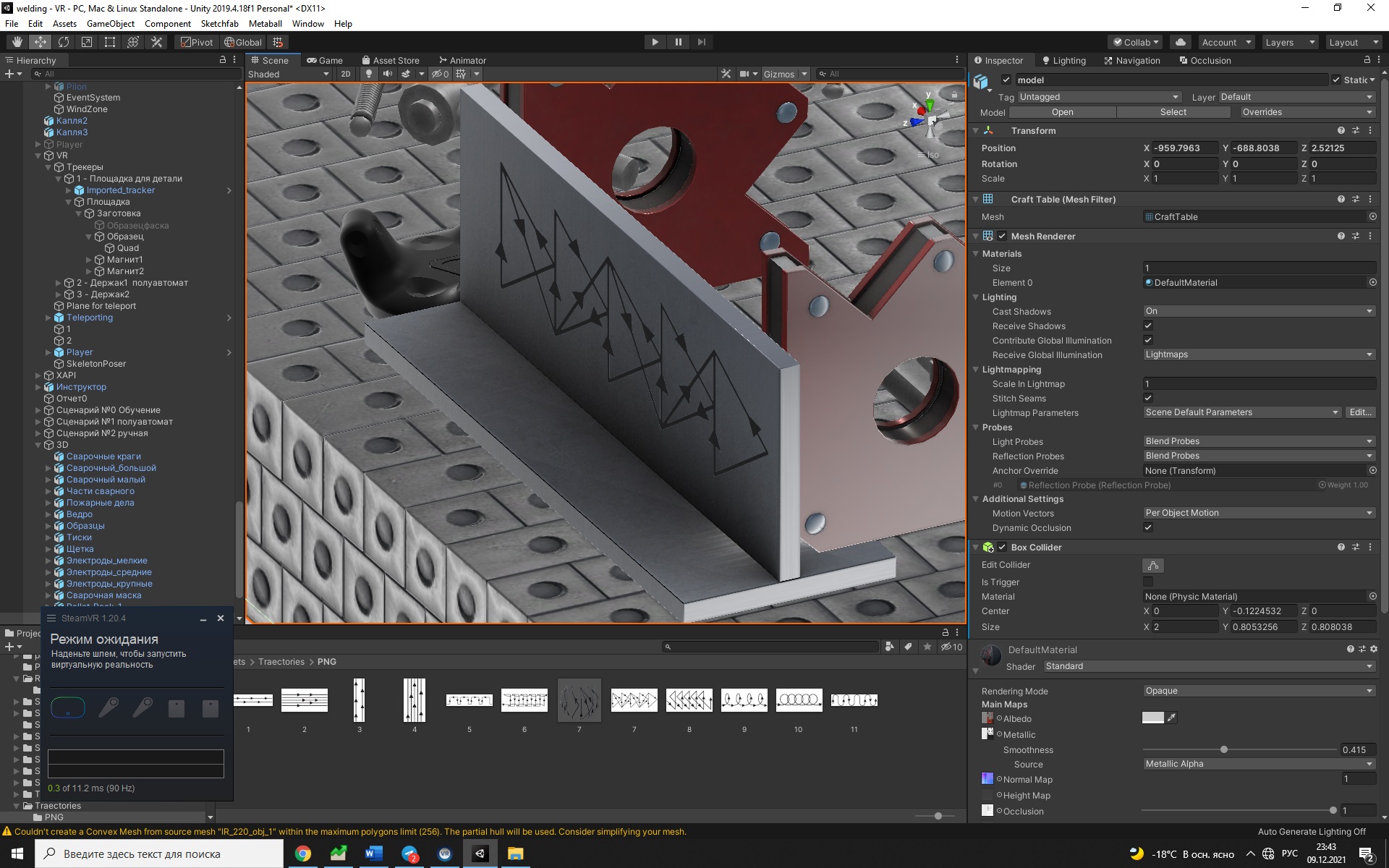 A list of training tasks for practicing the skills of applying a welding seam on workpieces located in different planes
Task No. 1. Welding in the lower butt position
Task No.2. Welding in the lower corner position
Task number 3. Welding in the vertical butt position
Task number 4. Welding in the ceiling angular position
Task number 5. Welding of butt joints on a plate in a vertical angular position
Task number 6. Welding in a vertical angular position, with bottom-up guidance
Task number 7. Welding in the ceiling butt position