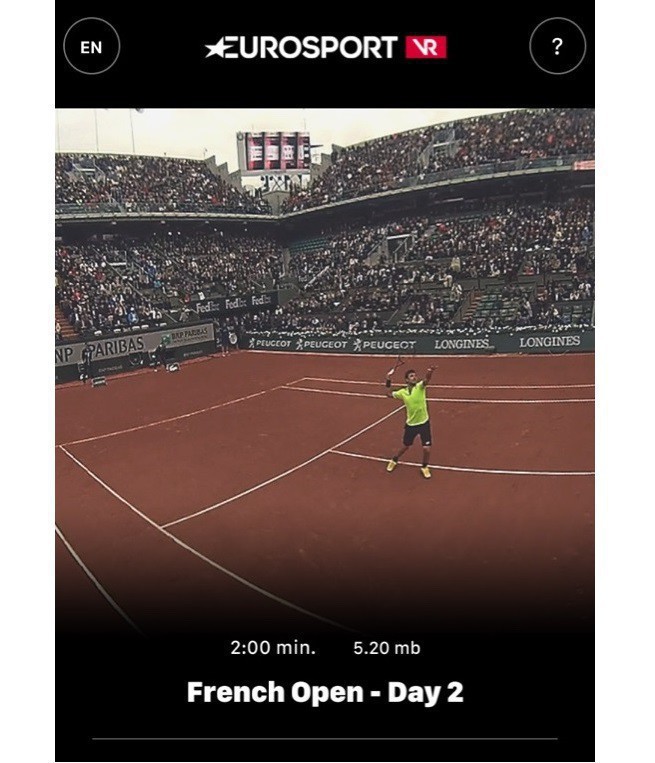 Eurosport with VR app for French Open tennis tournament
Eurosport VR is the new Eurosport app that puts fans at the centre of the action with 360-degree cameras. The technology used allows fans to move into virtual reality by wearing special glasses.
In this way, during the ongoing French Open tennis tournament, fans can watch parts of the matches through the eyes of the players, including video materials with the best games of the day, as well as behind-the-scenes video. They are shared in the app after the end of the last matches of each day of the tournament.
The first 360-degree sports-related videos were produced by Eurosport and Discovery Communications in 2011. in December, fans were able to watch the ride of American alpine skier Bode Miller on the route in Beaver Creek, where the world championships were held.
Eurosport VR is available for download on iOS, Android and Oculus devices. For viewing VR, special glasses are used, for example, Samsung Gear VR or Google Cardboard.