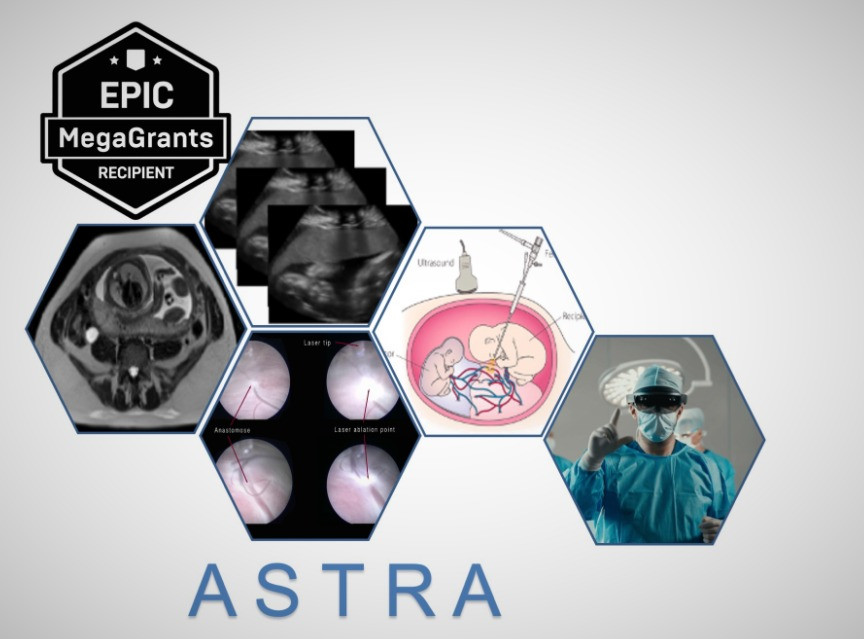 Epic takes stock of the projects it has supported in 2021 with the MegaGrants program
Epic Games has just published a summary of the most outstanding projects that received funding throughout 2021 through its Epic MegaGrants program, in which they invested 100 million dollars. Last year it supported about 400 creations in which the necessary requirement was to be developed with Unreal Engine, 31 of which were AR/VR projects.
Many subsidized games, but almost none VR
Of these 31 XR projects, few are those that have to do with the world of video games or electronic leisure, most are applications for training, design, research, immersive communication or the health or scientific field. In that list we find two Spanish ideas subsidized by Epic: a fetal surgery simulator (Astra) and a tool to integrate 3D elements in live presentations (Edison).
Astra it is a surgical training system for fetal surgery based on augmented reality technologies. Thanks to the Unreal engine, different malformations, problems or diseases that an unborn baby can suffer are recreated realistically in 3D. Using Magic Leap glasses, surgeons can safely plan a possible future operation.
Edison it is a software solution with which you can create live and online events with all kinds of integrated multimedia elements, from a simple PDF or flat image to complex 3D objects or animations. Presenters can also be placed in different virtual environments.
Other subsidized XR projects are Tribe XR-DJ in VR, "DJ" simulator for Quest and PC viewers that has been in early access for several years, Novasim Flight Simulator, a flight simulator that incorporates a seat / cabin with motion engines, the immersive cinema solution 6th Sense VR, the AR drawing application Draw it or a VR tutorial that teaches us how to put out fires in different scenarios, Fire Safety Lab VR.