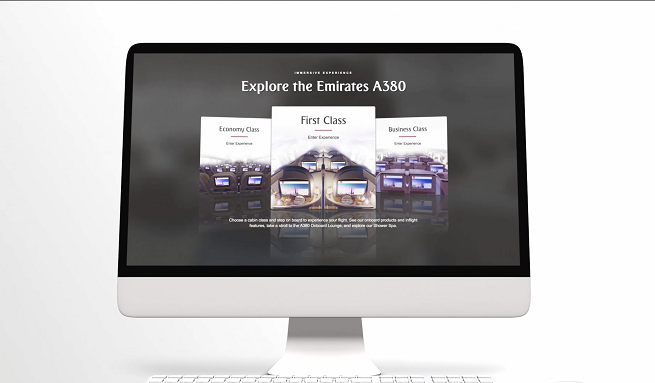 Emirates VR technology on the website
Emirates introduced a three-dimensional model of the interior of its aircraft on the website. Dedicated graphics engine creates a three-dimensional spherical image of the interior of the aircraft, Emirates Airbus A380 and Boeing 777, providing passengers to be aware of the reserved places, a shower and offer a voucher of the carrier.
A new feature allows you to see the cabin classes-economy, business and first and salon, and on-Board shower Spa Shower on Board Emirates A380. Coming soon the interior of the Park Emirates, including Models A380 and Boeing 777 in all configurations.
The technology is compatible with all devices and does not require installing additional applications or plug-ins. Allows passengers to check their seats before check website, navigating through the chairs and table by the selected locations using three-dimensional maps.
Emirates flights serving in 160 destinations in 85 countries across Europe, North and South America, the Middle East, Africa, South Asia, Far East and Australia.