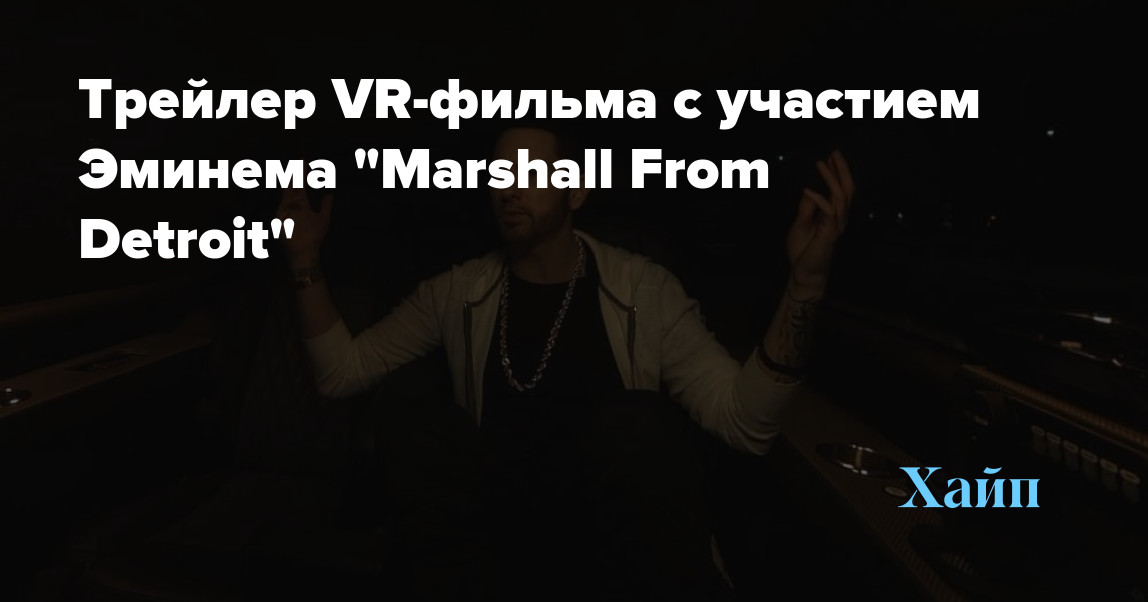 Eminem's "Marshall From Detroit" VR Movie Trailer
The virtual reality documentary takes place in Detroit, the singer's hometown. The trailer for the upcoming film premiered at the 2019 Sundance Film Festival and its creators, Felix & Paul Studios, decided to stir up public interest in the film.
© UploadVR
The short trailer gave the audience a feel for the amazing atmosphere that reigns in the film. The tape is notable for the fact that all actions take place in the first person. In other words, the viewer will be able to try on the singer's "skin" and see Detroit through his eyes from an unusual perspective.
In the trailer, we see Eminem driving around his hometown in a car and talking about life. Of course, this is not all that awaits the audience, but the passage is clearly intriguing and sparks interest.
The director of the film, Caleb Slain, said that the goal of the crew was to show the singer and Detroit itself as they would not be seen in real life.
The video even allows fans to use a 360-degree view to see the car and streets from different angles.
The film turned out to be unique in its kind, so Eminem fans and ordinary viewers can only wait for a full-scale premiere. The film will be available to watch on Facebook's Oculus Go and Rift VR headsets in February.
Based on materials from HipHopDX