Dubakov calculated according to the formula, as events in the country affect productivity (chart)
The founder of Targetprocess and Fibery Michael Dubakov on his page in Facebook published a formula by which it estimates its productivity in difficult conditions, which turned out to be Belarus. Published his post with permission of the author.
From last year every day I am the light of its General condition, to react to the oncoming storm (got the term from Ludwig Bystrinskogo, he's cool).
Accounting simple, I assess their condition in 5 categories and a 4-point scale:
sleep (8 hours — 4 points, 5 or less hours — 1);
the body (no pain — 4 points, serious problems — 1);
mood (life is good — 4 points, life is shit — 1);
exercise (ring closed and 30 minute intense workout — 4 points, lay a whole day — 1);
performance (3 hours of focused work — 4 points, 0 hours — 1).
In sum, it is possible to score 20 points, my best week for a year and a half — 14.
Personal feelings Michael Dubkov, if the average for the week is typed in:
— 13 points — lovely week.
— 12 points — normal operating state.
— 11 points — shitty week.
"It seems that the differences are minimal, but in fact 1 point in an average week — a significant difference."
The figure below shows the status of Michael Dubakov after the events in August 2020. According to him, "if earlier the average was able to gain 12 or more points, now averaging below 12 points".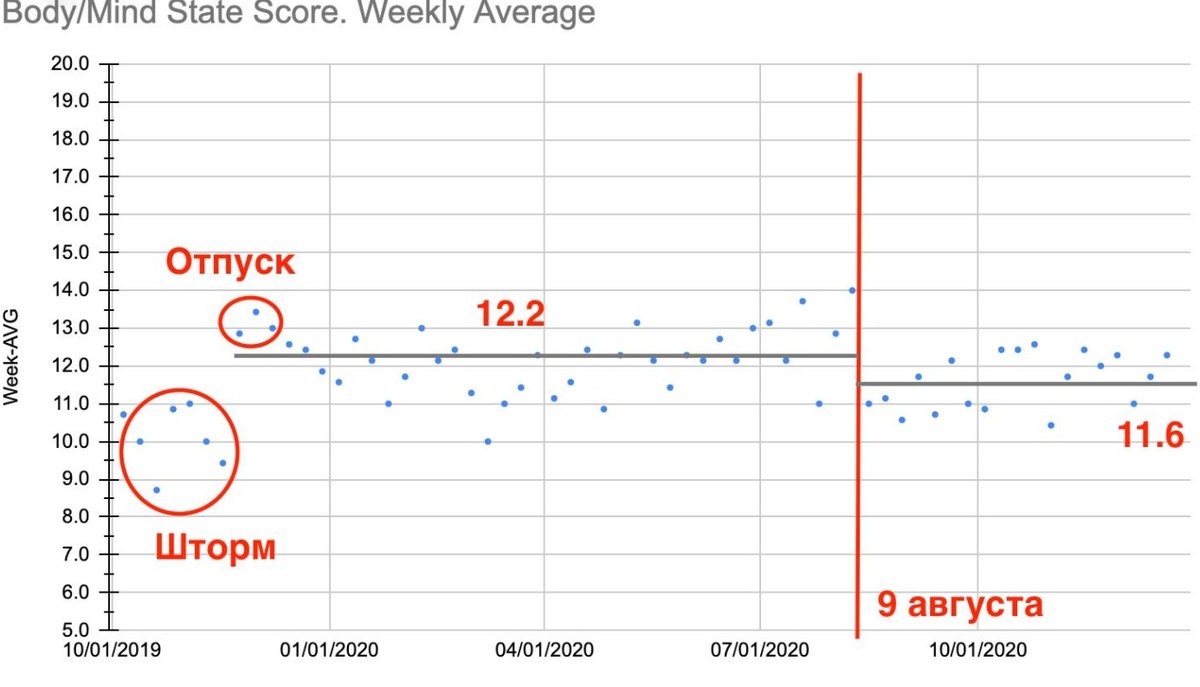 My subjective productivity decreased from 2.45 to 2.1. It is very much 20-25%.
Obviously, you cannot extend one case to all of society. But it seems to me that a similar situation is observed in many people (in their own intuitive statements).
To live and work in Belarus now. We are in a lose-lose situation. The economy loses. The state loses. People lose. The happiness index of people losing. Only wins eternal winter.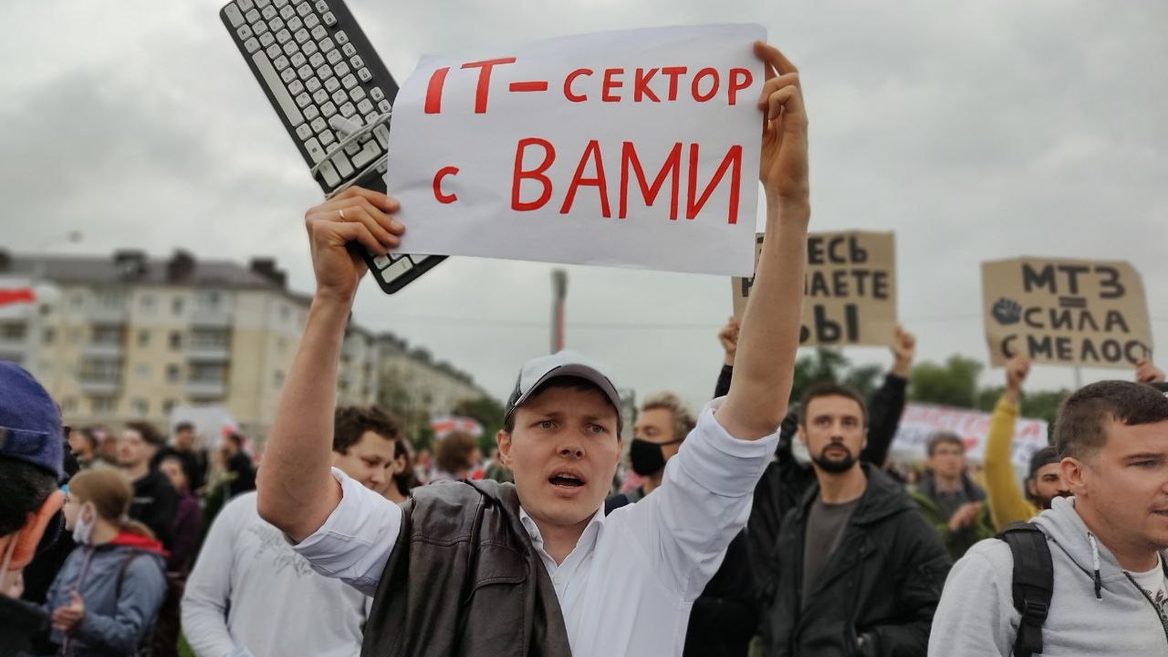 "The it industry needs to support." CEO on strikes On "it industry needs to support." CEO on strikes