Does Facebook make us all Pokémon?
So no glasses. Initially, Facebook founder Mark Zuckerberg thought of glasses as the first device that will make mixed or augmented reality, also called augmented reality (AR), more widespread. At the in-house developer conference F8 in San José, Zuckerberg now announces the change of heart: "We are making the camera the first augmented reality platform."
Anyone who has ever played the game" Pokémon Go " or decorated his head in the Snapchat app with a cat's nose and cat's ears, suspects what is coming to him. "We're in the process of expanding the physical world online," Zuckerberg said, urging developers to help.
In fact, Facebook has come a long way in the development of AR technologies. At F8, the group will show how it can use artificial intelligence to convert normal photographs into structured data and display them as a 3D environment.
If users now hold their smartphone camera on a subject, they can not only depict faces with all kinds of alienations, they can also incorporate virtual objects into the scene on the display and, for example, place a flower pot on the table.
The Facebook software is able not only to accurately locate the objects in the room, but also to recognize which things are involved. The calculations take place directly on the smartphone. For example, a virtual rain cloud can be placed directly above a plant for irrigation.
Zuckerberg presented some examples in San José, including a game in which you can chase away small attackers on the table with your hand. Works of art that could pop up for viewers on a smartphone screen on white walls in the city. Or the opportunity to leave a virtual message on a real refrigerator door for family members.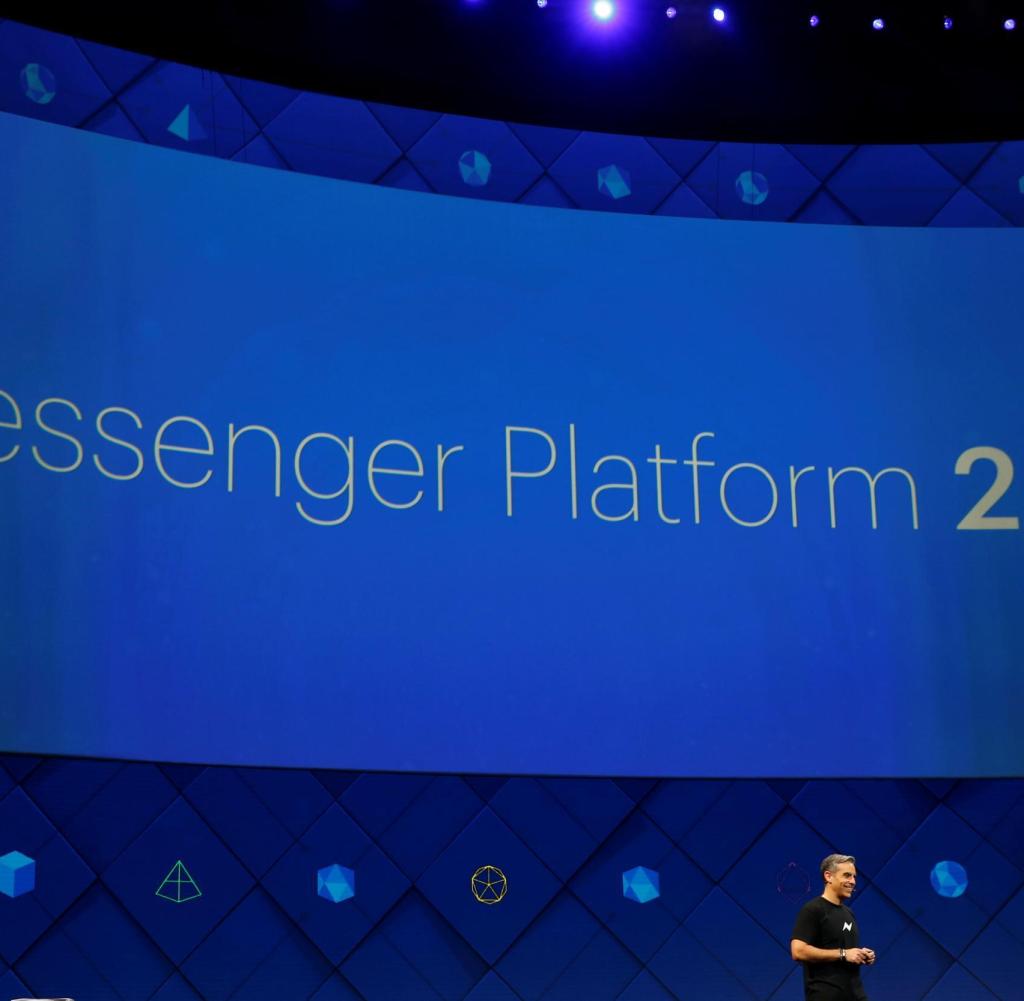 Meanwhile, all major technology companies are working on technologies around augmented reality. Microsoft was with its HoloLens early on with its own AR glasses on the market. Apple CEO Tim Cook repeatedly stressed that he believes the concept of augmented reality has a great future.
Competition is more successful with VR so far
Even competitor Google has its own project for augmented reality, which bears the name Tango. However, the Google solution still requires a separate hardware, ie a smartphone with several cameras that also capture the depth information. Lenovo already sells such a device with the Phab 2 Pro, which gives amazing results in the test.
Facebook's new AR platform is also likely to hit Snap, whose photo service Snapchat experimented with augmented reality in photos even before Facebook and alienated faces with virtual masks. At the IPO, Snap founder Evan Spiegel had dubbed himself a" camera company".
Facebook recently showed no reluctance to copy its competitor, who had rejected a multi-billion dollar purchase offer from Facebook. As with Snapchat, Facebook and its apps Instagram and WhatsApp now also have features such as stories, geo-stickers and photo filters.
Facebook publishes Spaces for Oculus Rift
So far, Facebook has mainly relied on virtual reality (VR) and had taken over the VR specialist Oculus Rift for two billion dollars three years ago. In contrast to augmented reality, virtual reality immerses the user completely in an artificial environment with the help of special glasses.
So far, however, the Oculus glasses have had only limited success. Competitor Sony sold significantly more devices from its Playstation VR. And HTC was also more successful with its HTC Vive. Most recently, Oculus had to reduce the price of its Oculus Rift.
Facebook now hopes to push the success of its Oculus Rift with a new application. A year ago, the company had already presented a demo of its social VR application, now it is available as a beta version under the name Facebook Spaces.
Facebook shows new version of its Messenger
Users can create an avatar of themselves in this VR environment. Using artificial intelligence, the system already makes suggestions that are created from the Facebook profile photos.
In the virtual environment, users can now meet their Facebook friends, draw objects in the air with them, watch 360-degree videos and photos, or even take a virtual selfie. Those who do not have Oculus glasses can be integrated into the virtual environment via video chat, but then on a 2-D display.
Facebook says it still has big plans for its social VR platform. "We just scratched the surface of social VR," said project leader Rachel Franklin in San José.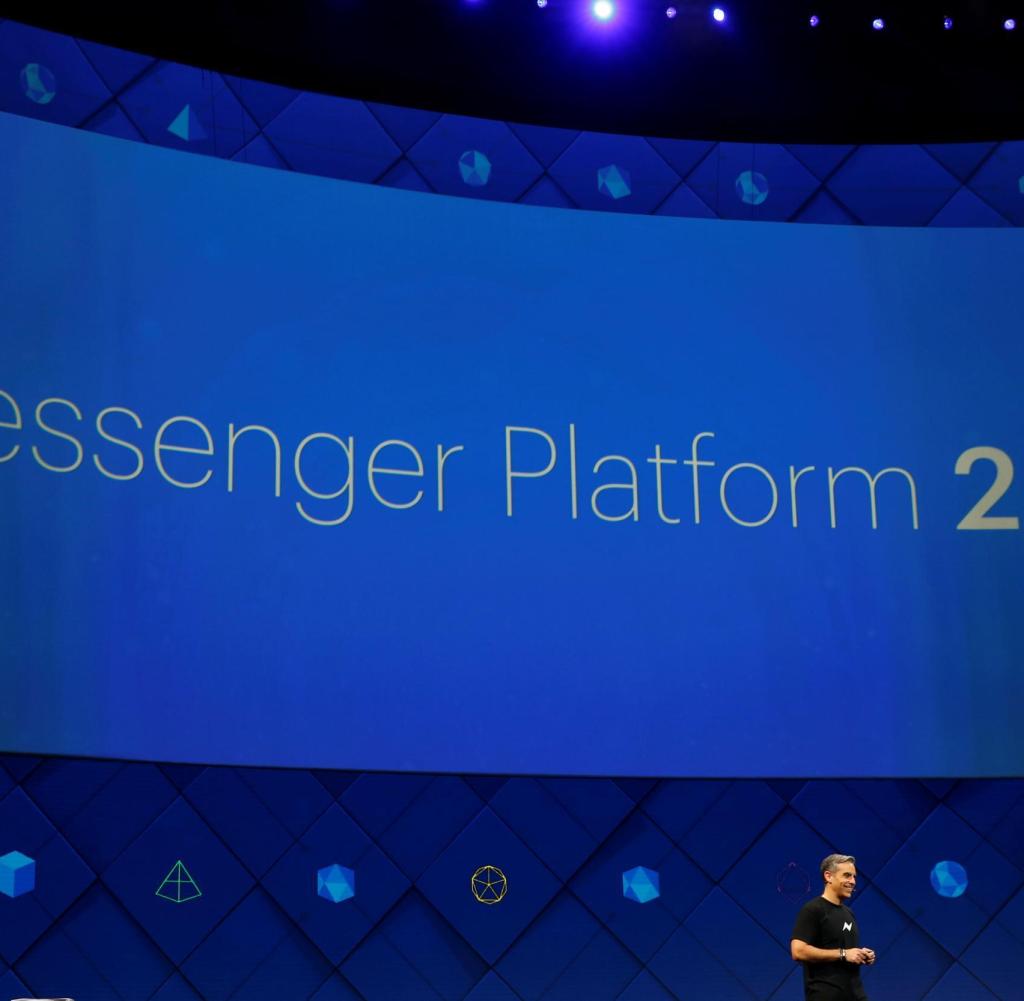 Observers had expected product innovations from the hardware laboratory, which was set up under the name "Building 8" a year ago, at the start of the F8. Zuckerberg had recruited Google manager Regina Ducan for its management and promised resources of several hundred million dollars and hundreds of employees.
Since then, there have been only speculations that are somewhat reminiscent of science fiction. According to this, a team led by a neuroscientist is to work on a prosthesis that can be guided by brain waves. In addition, a cardiologist from Stanford is to develop medical equipment. Zuckerberg mentioned the "Building 8" department only briefly during his keynote, without presenting results.
Instead, Facebook presented a new version of its messenger, which now has more than 1.2 billion monthly users. A year ago, Facebook presented its chatbot platform at the developer conference, which can automatically answer user requests using artificial intelligence. 100,000 of these bots, especially from companies, are now said to exist in Messenger. There, users can, for example, ask questions and send orders.
Zuckerberg also talks about the "Facebook murder"
In the future, users will find bots and companies in their environment that may be of interest to them under a separate Discover menu item. Facebook is also introducing more "chat extensions". In the future, music from services such as Spotify or Apple Music can be played or shared directly in Messenger without having to change the app.
Facebook founder Zuckerberg also used his keynote to talk about the Cleveland murder video. There, a 37-year-old had shot a pensioner on camera and uploaded the video to Facebook. There it stood for a good two hours before it was locked.
Shortly before the start of the developer conference, it became known that the alleged perpetrator had taken his own life after a car chase. Zuckerberg offered condolences to the victim's family and promised to do everything in his power to stop such recordings from being posted on Facebook.
Facebook uses fact checker against fake news
The network has recently also come under increasing criticism for the spread of fake news. Independent fact checkers now mark posts that are controversial on behalf of Facebook. In several countries, Facebook is under increasing pressure to take responsibility and delete content faster.
In Germany, the Federal Cabinet has now passed the Network Enforcement Act against Hate Speech on the Net, which now goes to the Bundestag and Bundesrat. Accordingly, platforms are to be fined up to 50 million euros if they do not delete criminal hate and incitement comments within 24 hours.
This also applies to false reports, anti-constitutional denigrations, contributions by terrorist associations and falsifications that betray the country. A seven-day review period shall apply for criminal content that is not clearly identifiable.